#EndorseThis: Stephen Colbert Trolls A Fellow Liberal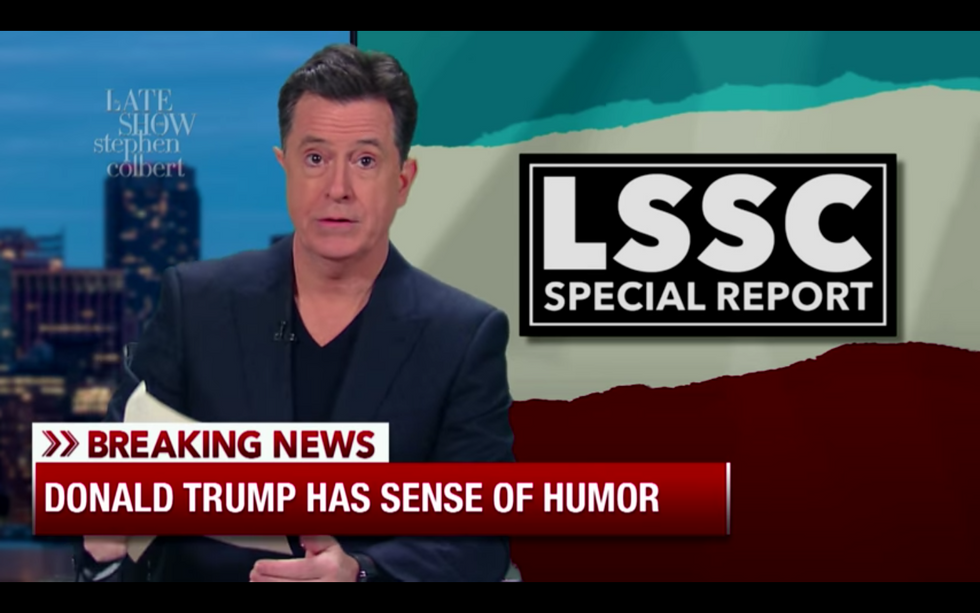 Every once in a while, even Stephen Colbert will feel obliged to take a fellow liberal to the woodshed (but only if the spanking is funny). Sensitive as he is to bluster, the Late Show host couldn't help but notice when a certain MSNBC anchor overhyped the evening's featured segment.
Certainly the story was news, reported by an outstanding and trusted journalist — as proved by the viral coverage that followed. But did it merit a 20-minute buildup? Was there a feeling of anti-climax at the conclusion?
Colbert was hardly alone in thinking so — but at least he wrung a few good laughs from this episode.