College Administrators Learning To Be Sexual Misconduct Detectives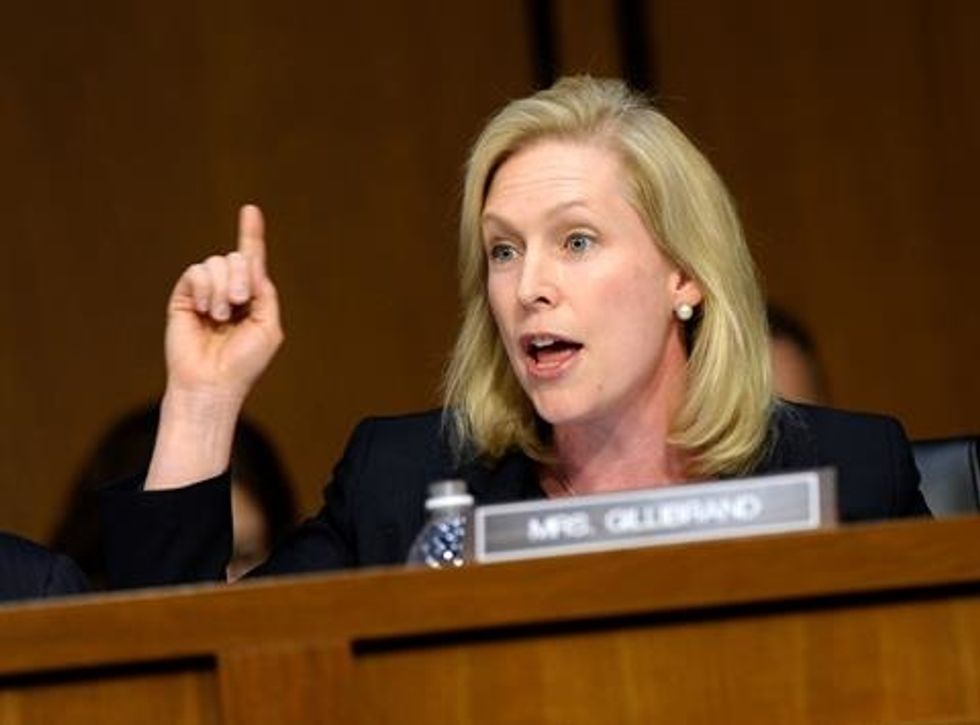 By Teresa Watanabe, Los Angeles Times
Butte College administrator Al Renville was never trained as a police investigator, but that's close to the job he found himself in when two students had a sexual encounter off campus that led one to file a complaint with the school.
Renville said his inquiry took at least 200 hours, cost $100,000 and awkwardly bumped up against a parallel police investigation.
And because the accuser appealed the outcome to the federal government, the small college in the Sierra Nevada foothills suddenly found itself in the national spotlight, named as one of 55 colleges and universities under investigation by the U.S. Department of Education for their handling of sexual misconduct allegations.
"What's frustrating for college administrators is that we are not a police entity. We have no subpoena power, no way to compel testimony, no forensics ability," Renville said. "But we are responsible for investigating these cases and ultimately to make recommendations."
As the federal government launches an unprecedented campaign against campus sexual assault, colleges and universities are struggling to meet a raft of new requirements to prevent the misconduct and handle it when it occurs.
Many administrators worry about tackling cases they are not trained to undertake. And they are concerned about being placed in investigatory roles without law enforcement tools or training.
In the last three years, the education department has launched more investigations, released more guidelines, received more complaints and issued more fines against universities for faulty reporting of sexual misconduct and harassment than ever before.
Officials further stepped up the campaign with the April 29 release of a White House task force report on how to deal with the problem, a 53-page document providing specific guidelines and, a few days later, the first-ever naming of campuses under investigation.
Fatima Goss Graves, vice president of the National Women's Law Center, which has worked on this issue for four decades, welcomed the focus on the issue by the Obama administration, colleges, policymakers and student activists.
"This coming together," she said, "could be a game-changer."
Kevin Kruger, president of the NASPA Student Affairs Administrators in Higher Education, said, however, that these cases are overwhelming some school officials.
"Campus life administrators would rather not be in the business of adjudicating sexual assault cases because they're so complex," he added.
The cases often involve heavy drinking, and are compounded by conflicting accounts and no independent witnesses. Moreover, in a 2011 letter outlining legal obligations under Title IX, the Education Department's civil rights office required schools to investigate incidents off-campus as well as on.
That 1972 law prohibits sex discrimination by educational institutions that receive federal funds. While it initially was designed primarily to address bias in collegiate sports, it's also used to fight sexual violence and harassment on the grounds that such acts deprive the victim of an equal education. The misconduct could include a pattern of unwanted sexual actions, such as sexting or hugs, as well as such violent crimes as rape.
"It's difficult enough for a trained investigator to do; to put that on a school official is really sticky," said one higher education official who asked for anonymity to speak candidly.
Adding to the complexity, officials say, are evolving standards on how to balance the rights of all parties. The 2011 letter, for instance, told campuses they must use a lesser standard of proof, a "preponderance of evidence," instead of the stricter "clear and convincing evidence" that some campuses had been using.
The letter also stated that both parties should be treated equally, prompting questions about how to do that and still give the accused a presumption of innocence.
"The shadow system of campus justice threatens to leave constitutional rights behind and threatens to do more harm than good to students," said Anne Neal, president of the American Council of Trustees and Alumni, a higher education nonprofit in Washington, D.C.
Other challenges include dealing with the blizzard of reporting rules, confidential and anonymous complaints and negotiating with employee unions to impose new training requirements, said Dianne Harrison, California State, Northridge president.
Her campus has reorganized its process for dealing with such complaints, funneling them to a central office with a specially trained staff. She said it was crucial for university presidents to speak forcefully about the issue and make sure campus administrators carry out the work.
"We need to stop whining about reporting requirements," she said. "This is about the victims."
Kruger said the federal actions have put the issue on the "top of the list of what everyone is concerned about" and prompted hundreds of schools to improve their policies.
Campuses now are scrambling to create prevention programs, which also are required by a new federal law. Some are revamping their reporting requirements to make them easier to use. Another law, the Clery Act, requires colleges to release crime data, including reports of sexual violence.
Many colleges are moving to hire and train specialists to handle the cases. Some universities have added as many as three full-time staff members to focus on the issue. To keep up, the Association of Title IX Administrators has increased the number of administrators it is training annually from 300 to 1,500 in the last three years, said Brett Sokolow, the group's executive director.
Before 2011, he said, the job of Title IX coordinator was "just a title" and the vast majority of those who held it were unaware of their responsibilities. Now, he said, it's a full-time position that oversees campus policies on sexual misconduct and the process to review every complaint.
At the University of Michigan, officials embraced the new requirements and made several changes to conform, said spokeswoman Holly Rider-Milkovich. The revisions included requiring administrative reviews of all complaints whether the accuser wanted to participate or not and lowering the burden of proof for sexual assault.
Since then, complaints have increased 100 percent, which officials viewed as a student vote of confidence in their new policies.
"We saw it as a huge win for our institution," Rider-Milkovich said.
Since 2011, Butte College in Oroville, north of Sacramento, launched a comprehensive education program for all incoming students and staff training on the reporting process, among other things.
But Renville said sexual assault cases off-campus should be handled by police, not college administrators. Chico Police Lt. Michael O'Brien, whose office investigated the Butte College case, said multiple people interviewing witnesses outside police control can taint the case and "usually harms the investigative process."
In the Butte case under federal review, Renville, the college's vice president of student services, said his judgment was affirmed by an internal panel made up of students, faculty and an administrator. It was then approved by the college president.
The college's resolution is confidential because of privacy laws; the woman appealed to the Education Department's civil rights office. The case wasn't prosecuted, O'Brien said.
"The feds basically have given us a huge responsibility with absolutely no funding," Renville said. "Yet they're saying: 'You better do it right or we're going to come in and fine you."
"I don't disagree that there needed to be a fire lit under colleges for being neglectful, but the response has been totally overboard," he said. "The pendulum has swung so far the other way; now they want us to be a police investigative agency."
Activists hail the increased attention on sexual harassment and assault, but remain wary about whether campuses will translate the new policies into action.
"Tangible laws and guidelines are important … but the fact is they are usually not enacted because the schools are not held accountable unless people speak up when their school has failed them," said Myra Crimmel, a University of California, Santa Barbara senior who was dissatisfied with the outcome in her case against a student who she said raped her.
Caroline Heldman, an Occidental College professor who has led a campaign against campus sexual assault, said the key question is how much the federal government will invest in expanding its enforcement.
At the Office for Civil Rights, which handles Title IX enforcement, staff has been reduced to 545 from 640 in 2005. Yet all complaints have increased to 9,950 from 5,533 in 2005.
Complaints that campuses have inappropriately handled sexual violence cases also have steadily risen, already numbering 37 in the first half of fiscal year 2014 compared with 11 in the fiscal year from October 2008 to September 2009, according to federal data.
AFP Photo