Colleges Lax On Campus Sexual Assault Cases, Senator Finds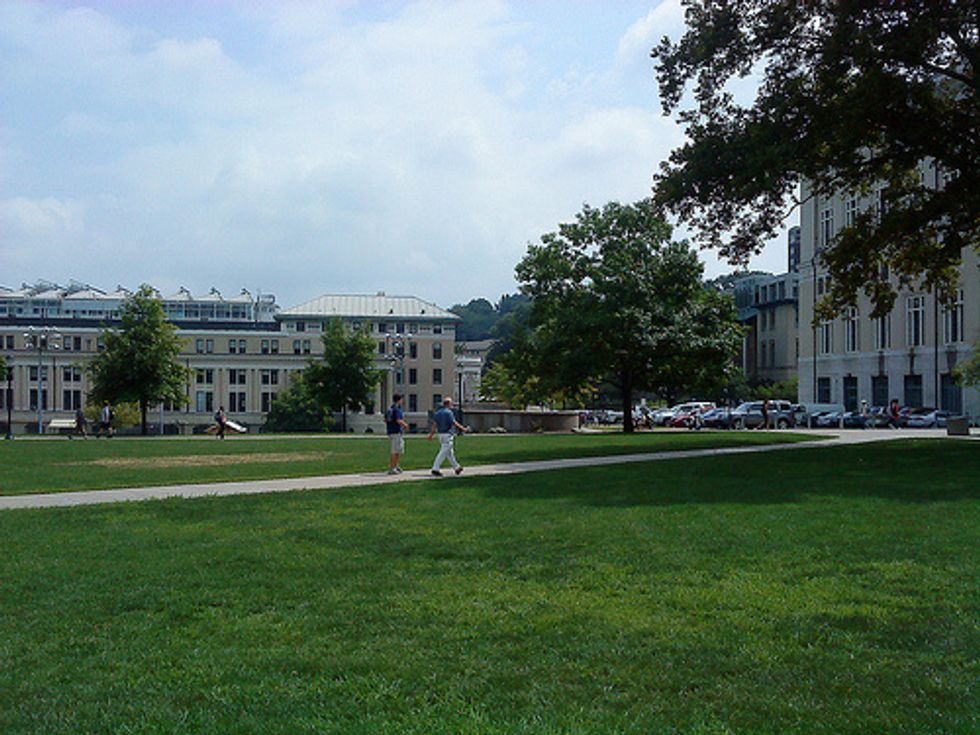 By Renee Schoof, McClatchy Washington Bureau
WASHINGTON — An in-depth survey of American colleges and universities on sexual violence on campus found that many schools fall short in how they investigate and resolve such claims, Senator Claire McCaskill, who commissioned the survey, said Wednesday.
"There are some schools that are working hard to protect their students, but this shows there are way too many schools that are failing," the Missouri Democrat said at a news conference.
McCaskill said that perhaps the most disturbing finding in the survey was that 41 percent of schools in a national sample of 350 schools said they hadn't conducted a single investigation on sexual assaults in the past five years. By law, every case must be investigated, she said.
"When we know the prevalence of this problem, it is obviously a serious indictment that you have that many schools that have not investigated a single case," McCaskill said.
A former sex crime prosecutor who in recent months has also taken on the issue of sexual assault in the military, McCaskill said the confidential survey was the largest, most comprehensive of its kind ever conducted. The Senate Subcommittee on Financial and Contracting Oversight, which she chairs, did the survey.
Some of the issues that emerged from the survey, which involved dozens of questions, included not taking steps that would encourage students to report sexual violence, such as letting the reports be kept confidential; lack of sexual assault training for students and faculty and staff; and lack of training for campus police in how to respond to reports of sexual violence.
The survey found that many schools did not take steps that would encourage students to report sexual violence, such as keeping the reports confidential. Schools also failed to provide training for students, faculty and staff on how to respond to reports of sexual assault.
Among other findings:
1. 43 percent of the nation's largest public universities allow students to help adjudicate rape claims, which McCaskill said was a bad practice. In a criminal court, members of a jury can't know the defendant, which she said was not the case in campus sex crimes adjudications.
2. 30 percent of campus law enforcement officials in a national sample of 350 schools received no training on how to respond to reports of sexual violence.
3. 22 percent of schools in the sample allow athletic departments to oversee sexual violence cases involving student athletes. "You cannot expect the athletic department, which is in charge of giving scholarships, or depends on the athletic prowess of young men or women, that they will be fair, or at least have the appearance of being fair," McCaskill said.
4. 51 percent of institutions had a hotline for students who have been raped and 44 percent provided the option of reporting sexual assaults online. About 8 percent of institutions do not allow confidential reporting.
The national sample was made up of 350 schools that represented large and small, public and private, and for-profit and nonprofit institutions. McCaskill's staff received responses from 236 of these schools. She said the survey was statistically valid.
Additionally, her staff also surveyed the 50 largest public four-year institutions and the 40 largest private nonprofit four-year schools.
The survey report said that campus sexual assaults are under-reported, citing a Department of Justice report that said fewer than 5 percent of college rape victims report the attack to law enforcement.
One of the best ways to get a reading on sexual assault issues on a campus is to take confidential student surveys, McCaskill said, but only 16 percent of schools did so, according to the survey.
"If we're going to get a portrait of whether students feel safe," she said, "wouldn't it be a good idea if we asked them?"
Photo: Vkp_patel via Flickr