Colorado Planned Parenthood Reopens After Deadly Rampage
@reuters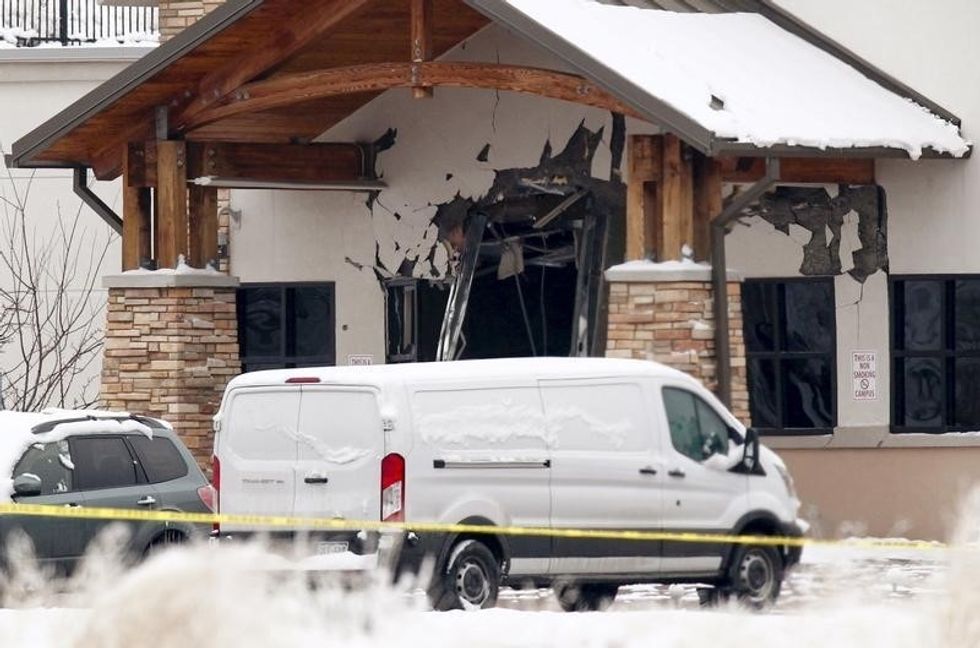 (Reuters) – A Colorado Planned Parenthood clinic reopened on Monday, seeing patients nearly three months after a deadly shooting rampage at the facility left three people dead and nine wounded.
"Today, we opened our doors in Colorado Springs. We didn't back down. We didn't disappear. We returned, stronger and with more conviction than ever," the clinic said in a statement.
The clinic was closed on Nov. 27 following a bloody five-hour siege that police said began when a gunman opened fire with a rifle outside the building and then stormed inside. He was taken into custody by law enforcement at the scene.
Portions of the building damaged during the standoff will remain closed as repairs continue, said Vicki Cowart, president of Planned Parenthood of the Rocky Mountains.
The facility was resuming its work providing a range of healthcare services, including abortion, to the community of Colorado Springs, Cowart said.
Several abortion opponents gathered near the building on Monday as it resumed operations, the Colorado Springs Gazette reported.
The gunman accused of carrying out the attack, Robert Lewis Dear, 57, faces 179 felony counts, including charges of first-degree murder, attempted murder and assault.
In a court appearance in December, he declared himself guilty and a "warrior for the babies." He has also told a judge he distrusts his lawyers and wants to represent himself.
The November rampage was the first deadly attack on a U.S. abortion provider since 2009, when physician George Tiller was gunned down at the Kansas church he attended.
(Reporting by Victoria Cavaliere in Los Angeles; Editing by Dan Grebler)
Photo: A view of the damage to the entrance of the Planned Parenthood clinic in Colorado Springs, Colorado November 28, 2015. REUTERS/Isaiah J. Downing