Most Common U.S. Jobs Paying Employees Less In 2013 Than In 1999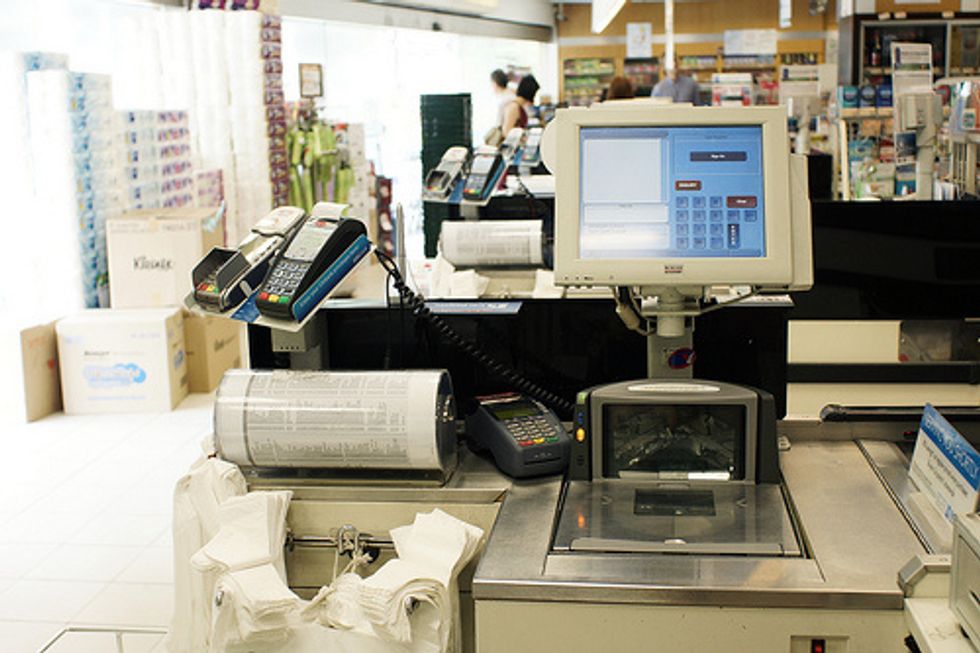 A new Washington Post report reveals how the value of full-time work in the United States has declined – a trend that has ramifications for Americans and the overall economy.
Using employment data from 1999 and 2013, the Post's Pam Tobey demonstrates how the nation's 10 most common jobs – 9 of which also constituted the top 10 jobs in 1999 – now offer pay significantly reduced from 14 years ago.
Despite higher numbers of employees in 9 of the top 10 occupational fields, as exhibited in the below chart, workers were paid significantly less in 2013 than in 1999.
In 2013, just as in 1999, the two most common occupations in the United States were retail sales and cashier jobs, respectively. In 2013, the average annual pay for the 4.49 million retail salespeople was $25,370. For 3.34 million cashiers in 2013, the average annual pay was $20,420.
Fourteen years ago, however, pay – adjusted to meet 2013 inflation rates – for 3.37 million retail salespeople and 3.16 million cashiers was significantly higher: $26,861 and $21,380, respectively.
Additionally, in 2013, "food preparation and service workers" – including fast-food workers – constituted the third most common occupation in the nation, with 3.02 million workers. In 1999, it was the ninth most common job, with only 1.95 million workers. Still, the average annual pay for foodservice workers decreased from $19,311 in 1999 to $18,880 in 2013.
Among the most common jobs in 2013, only registered nurses and restaurant servers experienced increased pay. Registered nurses made, on average, $68,910 a year. Restaurant workers made $20,880 a year.
In other words, 8 out of the 10 most common jobs in the nation have decreased in value. The problem is especially significant today, considering that one-fifth of total U.S. employment comprises the 10 most common occupations of 2013. As Tobey points out, the reduced pay means that "depending on the size of the families, some of these pay scales are close to the poverty level."
Also startling is that registered nurses "are the only above average-paying job category in the 10 that remains from 1999" – another indicator of reduced value among millions of U.S. jobs.
As the nation continues to grapple with a full economic recovery, evidence of income inequality continues to mount.
Charts via The Washington Post
Photo: Xcode via Flickr