Congress OKs Highway Funding Fix At Last Minute, But Problem Isn't Solved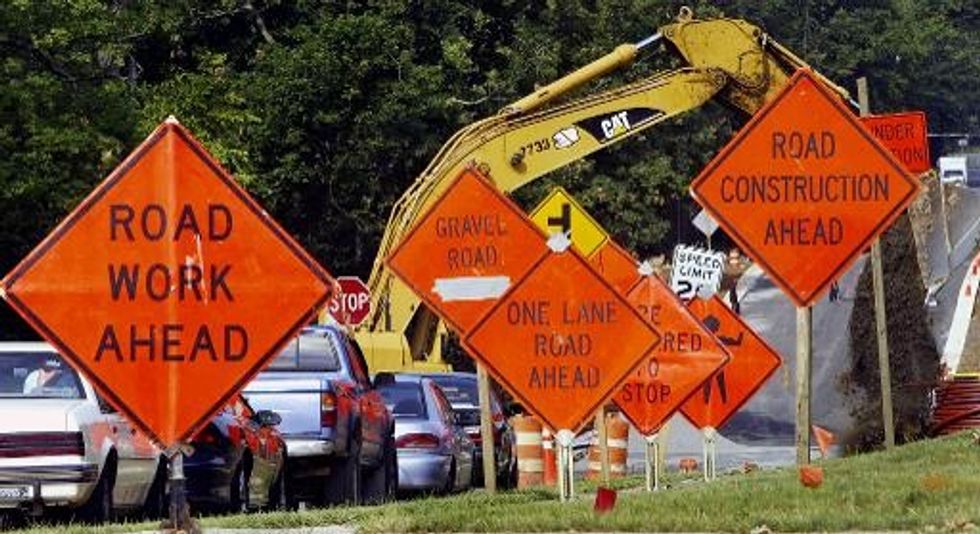 By Curtis Tate, McClatchy Washington Bureau
WASHINGTON — Hours before the federal government was set to reduce payments to states for road and bridge projects, Congress approved a temporary fix Thursday that would maintain funding through the middle of next year.
But in some ways, the damage already had been done.
States were bracing for a drop in payments during the height of construction season. And Congress' inability to agree on a long-term funding solution has wreaked havoc on state transportation departments, which plan their projects years, not months, in advance.
"We've got a short-term fix," said David Parkhurst, staff director and general counsel for the National Governors Association's Office of Federal Relations, "but the long-term challenges remain."
And given the broader paralysis in Washington on a whole range of issues, many observers worry that Congress will just run out the clock again.
"My fear is it will still be a politically intractable issue next year," said James Burnley, transportation secretary during the Reagan administration. "That's incredibly disruptive to states."
Lawmakers in the Senate and the House of Representatives had plenty of warnings. They'd known for two years that the current transportation bill, MAP-21, would expire at the end of September. They'd known for months that the federal highway trust fund would go broke by summer's end.
They'd known for a month that the Department of Transportation was prepared to ration payments to states beginning Friday.
Yet state transportation departments, business groups, and construction and engineering companies watched for weeks as the House and Senate dueled over whether the highway fund patch would end in December or next May, or what budgetary offsets it would include or not include.
"That's not a good sign for coming together on long-term comprehensive legislation," said Joshua Schank, president and CEO of the Eno Center for Transportation, a Washington policy group.
On Tuesday, the Senate approved an $8 billion plan on a vote of 79-18 to bolster the highway fund through December, with the intent of hammering out longer-term legislation after the November elections.
But Thursday, the House voted 272-150 to send its $11 billion, 10-month extension to the Senate. Late in the day, with time running out, the Senate voted 81-13 for a bill that pushes the tough choices into the next Congress.
Schank said that lawmakers are avoiding the elephant in the room.
"They might as well fight over a gas tax," he said.
The federal taxes that support the highway trust fund — 18.4 cents per gallon of gasoline and 24.4 cents per gallon of diesel — have not been raised since 1993, nor were they indexed to inflation. The crisis began six years ago, when Congress began tapping general revenues to maintain the program. It's taken more than $50 billion to keep the fund solvent, and the hole gets deeper every year.
Business groups, including the U.S. Chamber of Commerce and the American Trucking Associations, have pushed for a gax tax increase. Sens. Chris Murphy (D-CT), and Bob Corker (R-TN), proposed raising it by 12 cents to restore its purchasing power.
But lawmakers in both parties are reluctant to raise taxes, especially during an election year. President Barack Obama has not endorsed that approach, either. He has pitched a plan to close corporate tax loopholes to supplement the highway fund, but that's only a one-time source of revenue, not a permanent cure.
"You could scotch tape, year after year, various sources of revenue and accounting games," Burnley said. "But that's no way to manage your infrastructure."
AFP Photo/Paul J. Richards
Interested in national news? Sign up for our daily email newsletter!