Congress Passes Funding Bill To Avoid Government Shutdowns
@reuters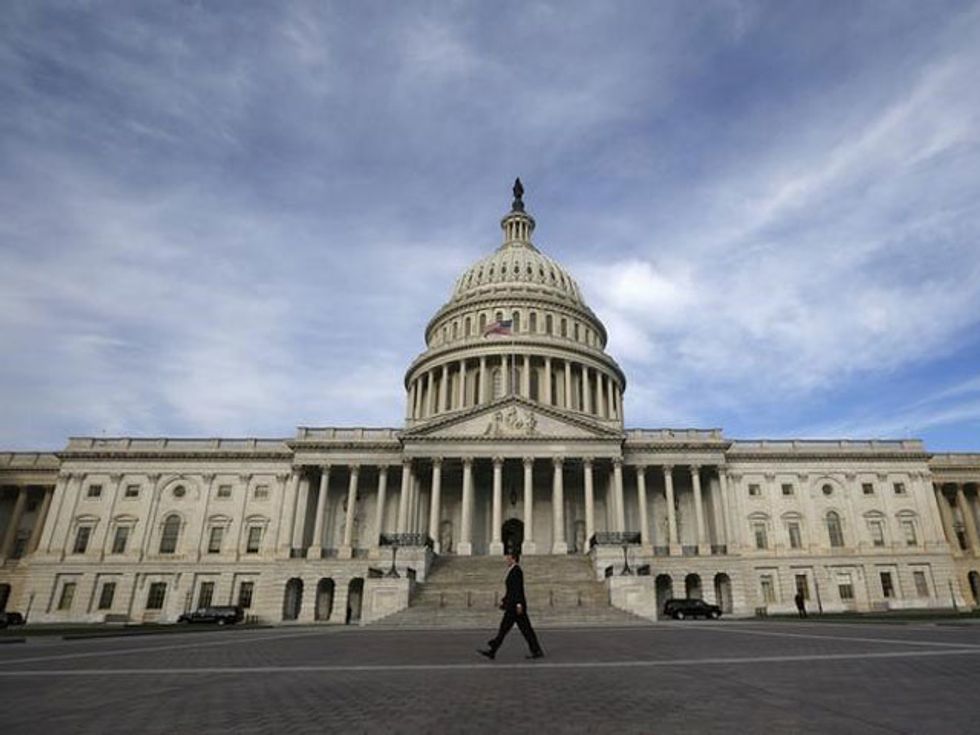 WASHINGTON (Reuters) — The U.S. Congress, ending weeks of infighting, gave final approval on Wednesday to a bill funding the government through Dec. 11 and averting agency shutdowns that would have otherwise begun on Thursday with the start of a new fiscal year.
By a vote of 277-151, the House approved the stopgap spending bill and will now send it to President Barack Obama for signing into law before a midnight deadline.
House Speaker John Boehner, who is resigning on Oct. 30, needed significant support from Democrats to pass the bill as a majority of his fellow Republicans voted against the measure.
(Reporting By Richard Cowan; Editing by Sandra Maler)
Photo: A lone worker passes by the U.S. Capitol Building in Washington, October 8, 2013. REUTERS/Jason Reed