New U.S. Congress Prepares To Undo Obamacare, Weigh Trump Picks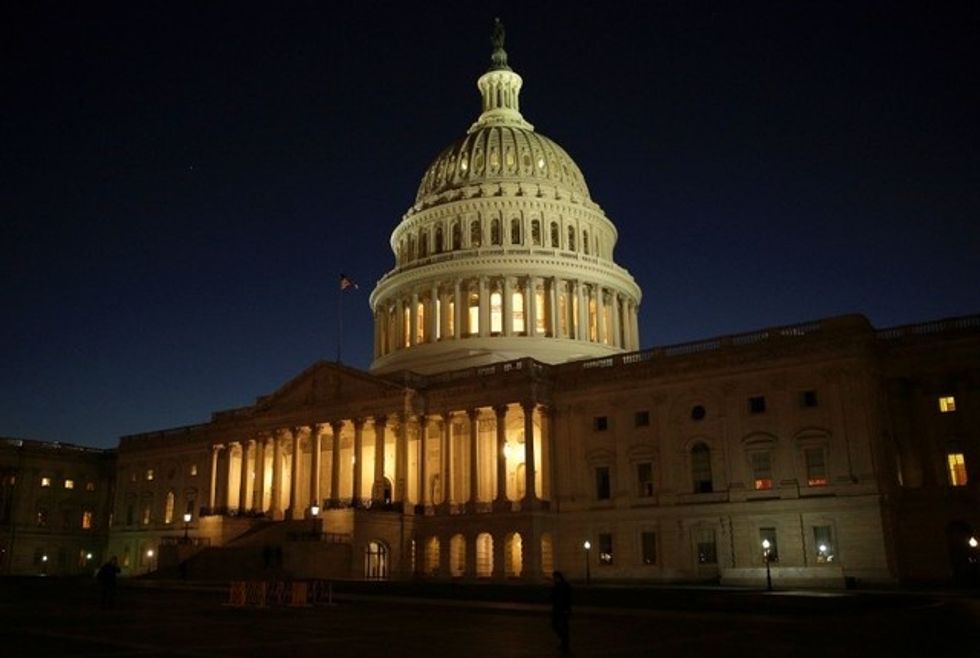 WASHINGTON (Reuters) – A new, Republican-controlled U.S. Congress convenes on Tuesday eager to repeal major portions of President Barack Obama's healthcare law and roll back environmental and financial industry regulations, but could quickly become embroiled in fights over President-elect Donald Trump's Cabinet choices.
Despite his promise to unite a deeply divided country, Trump will be sworn in on Jan. 20 leading a Republican Party that early on will push legislation through Congress without significant – or any – Democratic support.
According to a Gallup poll released on Monday, Trump will take office with less than half of Americans confident in his ability to handle an international crisis, use military force wisely or prevent major ethics lapses in his administration.
Leading Democrats on Monday warned of a fierce fight over Obamacare, which is expected to have 13.8 million people enrolled in the program that aims to provide health insurance to economically disadvantaged people and to expand coverage for others.
Obama is scheduled to meet on Wednesday with congressional Democrats to discuss strategies for fending off Republican attacks on Obamacare.
Vice President-elect Mike Pence will meet with his fellow House Republicans the same day to rally them on repealing Obamacare, Politico reported.
Republicans in coming weeks will try to steer legislation through Congress using procedures that would not require Democratic cooperation. Their bill, which has not been unveiled, is expected to repeal Obamacare, but postpone the actions for two or three years while also maintaining some of the law's provisions.
"We're going to fight as hard as ever to protect the ACA (Affordable Care Act), said Representative Steny Hoyer, the House of Representatives' second-ranking Democrat.
Speaking to reporters, Hoyer and House Democratic leader Nancy Pelosi said they would launch an effort to mobilize grassroots support for Obamacare by explaining how repeal would create a ripple effect hurting a majority of Americans.
For years, Republicans have hammered away at Obamacare, insisting it was unworkable and was hampering job growth. With control of Congress and the White House, they will be in a position to enact a repeal bill.
The Senate will have more than legislation on its hands in the new year.
It has the daunting task of debating and voting on the scores of appointees Trump already has announced to head his Cabinet departments and for other top jobs in the new administration.
It also is expected to receive a Supreme Court nomination early on from Trump, triggering a likely confirmation war.
Prominent Senator John McCain has warned that Rex Tillerson, Trump's choice for secretary of state, will have to explain his relations with Russian President Vladimir Putin, whom McCain has called a "thug and a murderer."
Tillerson, who spent much his career at Exxon Mobil Corp, has been involved in business dealings in Russia and opposed U.S. sanctions against Russia for its incursion into Crimea.
Meanwhile, Democrats are expected to oppose Republican Jeff Sessions to be attorney general, in part because of his opposition to immigration and past remarks that showed racial insensitivity.
And given Trump's campaign promise to "drain the swamp" in Washington of special interests, especially Wall Street influence, Democrats are also poised to attack the nomination of Steven Mnuchin to be treasury secretary.
Mnuchin is a successful private equity investor and hedge fund manager who spent 17 years at Goldman Sachs Group Inc.
Nevertheless, Trump is expected to win approval of most, if not all, of his nominees.
Besides Obamacare repeal, Republicans also want to curtail or block regulations aimed at controlling industrial emissions that contribute to climate change and banking industry reforms enacted in the wake of the near-collapse of Wall Street several years ago.
Senate Majority Leader Mitch McConnell, who waged bitter battles against Obama over the past eight years, has warned his fellow Republicans against overreaching following their Nov. 8 election victories.
In an interview with Kentucky Educational Television on Dec. 19, McConnell said, "It's certainly no time for hubris" and there is "not much I can do (legislatively) with Republicans only in the U.S. Senate."
While he repeatedly called for removing Obamacare "root and branch," McConnell said in the interview that his top priorities for the new Congress were dealing with "massive overregulation" that he said has been a brake on the U.S. economy and accomplishing tax code changes to stop companies from moving jobs offshore.
(Reporting By Richard Cowan; Editing by Jonathan Oatis)
IMAGE: The U.S. Capitol Building is lit at sunset in Washington, U.S., December 20, 2016.  REUTERS/Joshua Roberts