Congressional Democrats Break Fundraising Record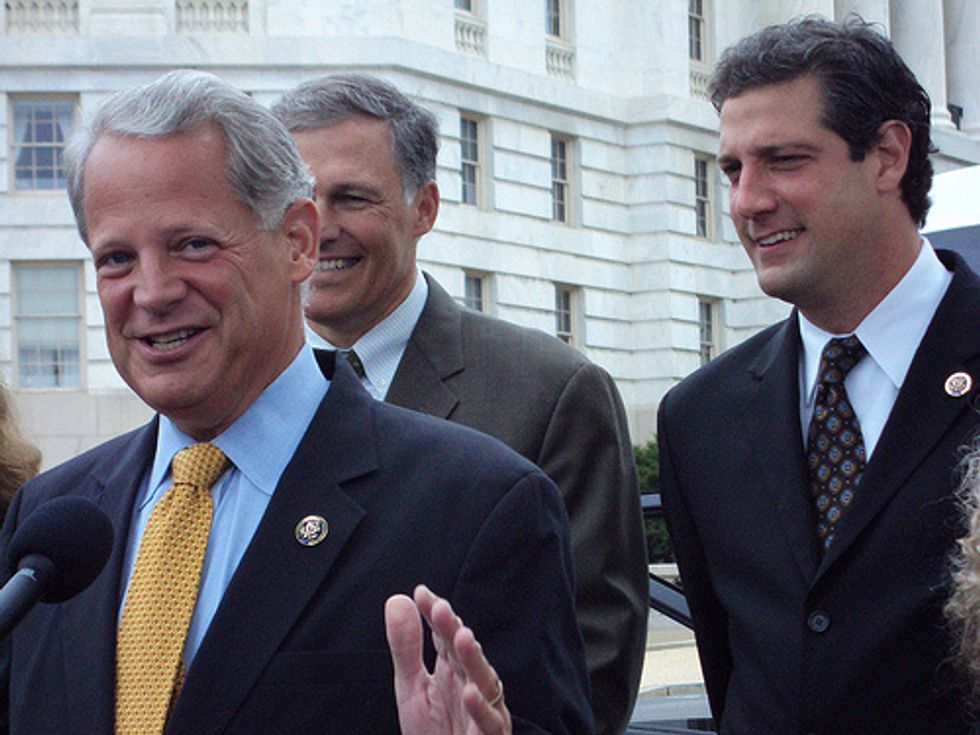 For Democrats in Congress, the government shutdown is the gift that keeps on giving.
The Democratic Congressional Campaign Committee (DCCC) continues to set records with the money it raised as a result of the 16-day crisis. After a record-setting haul in September, the committee raised $7.1 million in October — its best total in October of a non-election year.
Congressional dysfunction caused by Republican lawmakers is to blame for this spike in donations to the DCCC, according to its chairman.
"House Republicans' reckless and irresponsible agenda is not only driving their approval ratings to record lows — it's rallying our support to record highs," said DCCC chairman Steve Israel (D-NY). "The American people believe enough is enough — and they've had enough with the dysfunction of this Republican Congress and the pain they've caused America's middle class."
At the end of October, the DCCC reported that it has a total of $25.3 million in cash on hand and has raised a total of $65.2 million in 2013.  In contrast, the Republican National Congressional Committee (RNCC) ended September with a total of $15.7 million on hand and $47.9 million raised for the year. The NRCC has not released the amount it raised in October.
Whether or not the government shutdown really did influence money donated to the committees should be clear once the RNCC releases its October numbers. RNCC chair Rep. Greg Walden (R-OR) joined his Republican colleagues in voting against reopening the government and raising the debt ceiling in late October.
"This temporary plan does nothing to address the epic problem: spending borrowed money we don't have and cannot sustain. It kicks the can down the road yet again for only three months, and we'll be right back where we ended up this week. Enough is enough," Walden said, defending his no vote.
Senate Democrats also raised a record amount of money for October in a non-election year, raising $4.8 million in the month. But, polls show public attention has shifted from the government shutdown to the flawed Affordable Care Act rollout, which may signal an oncoming slam dunk for GOP fundraisers.
Photo: Talk Radio News Service via Flickr