GOP 'Investigations' Rerun Is The Lowest Form Of Political Comedy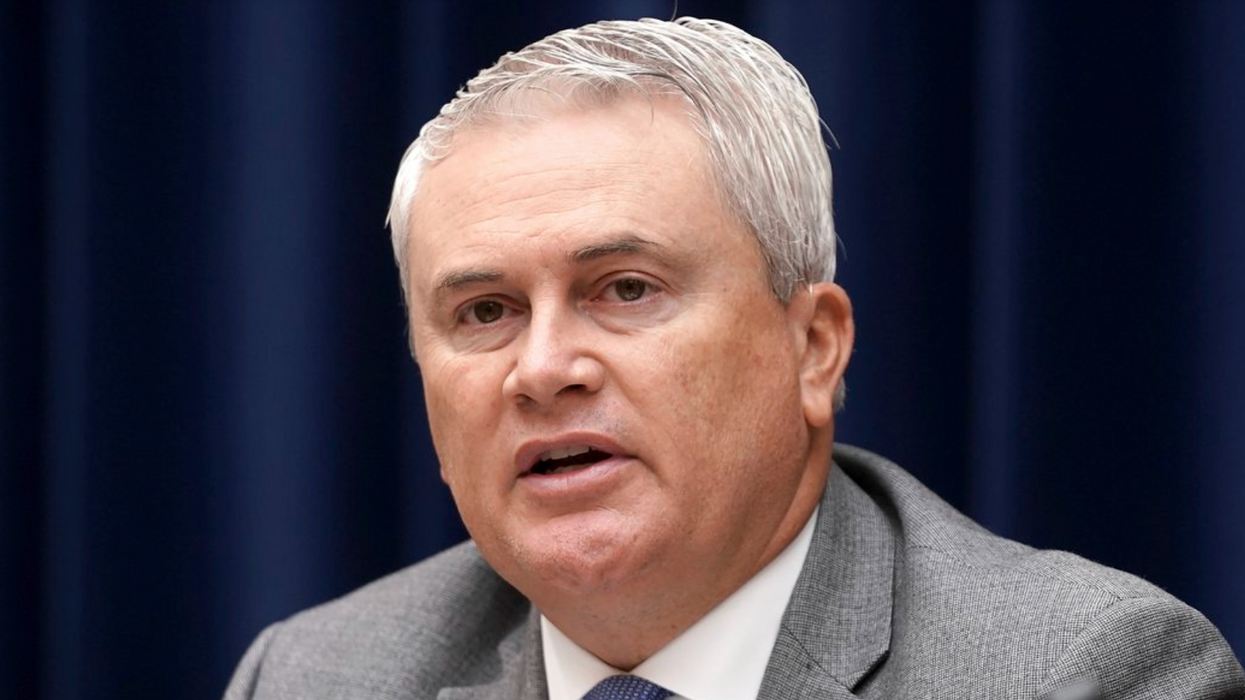 Now that the Republicans have eked out a tiny majority in the next Congress, their leaders have announced the party's legislative agenda – zero legislation but endless "investigation."

Nobody except small children could have been surprised by the House Republican announcement, which was like a rollout touting the next sequel of a mediocre sci-fi franchise. While this show too will attract diehard fans, it sorely lacks freshness or appeal.
In 1994, when Republicans took control of Congress for the first time in 40 years, Newt Gingrich's first order of business was to order up investigations on every conceivable front. Both House and Senate Republican leaders named special committees to excavate the Whitewater "scandal" – a long-ago land deal in rural Arkansas that had cost Bill and Hillary Clinton around $45,000 after a swindle perpetrated by their business partner, a mentally ill operator named James McDougal they had met through mutual political associates. Despite the Clintons' thoroughly documented financial loss, the Republicans and the media endlessly promoted a false version of the story that supposedly implicated the Clintons criminally.
Neither the Congressional investigations nor the parallel probe by the late Whitewater independent counsel Kenneth Starr -- which squandered tens of millions of dollars -- ever proved any of the baroque assertions, which came to include a fantastic tale of the Clintons smuggling cocaine through a rural airport. And while those probes provoked episodes of hysteria in the press, none had much impact on voters, who reelected President Clinton overwhelmingly in 1996.
Flash forward to the Obama administration, which came under similarly hollow inquisitions by Congressional Republicans after the 2010 midterm. They busied themselves with conspiracy theories about the Internal Revenue Service and other smears, only to see President Obama easily reelected.
Then came the infamous Benghazi investigation, with yet another special House committee assigned to produce redundant nonsense after nine other investigations cleared the Obama administration and specifically Secretary of State Hillary Clinton of any wrongdoing. Kevin McCarthy himself famously blurted the true purpose of that fiasco, when he boasted that its entire motive was to damage Clinton's reputation before the 2016 election cycle.
And now we hear again from Rep. Jim Jordan (R-OH), the excitable former wrestling coach credibly accused of covering up the sexual abuse of Ohio State students, who promises that GOP investigations will "frame up the 2024 election." Anyone who observed Jordan in frantic and fruitless action during the Benghazi hearings -- especially that epic day when Hillary testified for 11 hours – can anticipate his upcoming antics. But he will face heavy competition from the equally manic Rep. Marjorie Taylor Greene (R-GA), who reportedly has elbowed her way onto the House Oversight Committee in a deal to support McCarthy for Speaker.
When Republicans take power on January 3, 2023, the political abuse of congressional authority is set on rerun. The coming attractions touted by Jordan and Rep James Comer (R-KY) focus on the international business dealings of Hunter Biden, alleged for years to have entangled the president and other family members. Promising proof of bribery, money laundering, and other offenses, the incoming inquisitors point to a laptop computer that once belonged to Hunter Biden and the already debunked claims by a highly dubious former business partner.
This is a revival of the smears mounted by the Trump campaign and its allies years ago, back when Donald Trump tried to coerce the government of Ukraine into framing Biden with a faked "investigation" in exchange for defensive missiles, which led to his first impeachment.
But back to our upcoming rerun: Remember how disgraced attorney Rudy Giuliani first showed up with that Hunter Biden laptop? And how he refused to let anyone conduct a forensic examination of its hard drive? Giuliani couldn't account for its chain of custody, but we now know that persons other than Hunter Biden have tampered with its contents. As a source of reliable information, the mystery laptop still remains highly suspect.
Not much better can be said for Tony Bobulinski, the ex-partner of the younger Biden who went over to the Trump camp two years ago. Before the 2020 election, he told the Wall Street Journal that Joe Biden had participated in his son's overseas business affairs and lied about it. But after extensive reporting, the conservative Journal found that the available evidence contradicted Bobulinski's sensational claims.
By his own account, Hunter Biden is a man whose personal tragedies, self-destructive addictions, and financial pressures left him deeply troubled. Cynical Republicans have long targeted him for mockery and abuse. What we have learned so far about him and his father is not a story of the father's financial chicanery, however, but of a bereaved and tormented dad trying to save his surviving son.
What will unfold on Capitol Hill in the months ahead will closely resemble past episodes of right-wing snipe-hunting. After the tenure of the strongest Speaker in memory, Nancy Pelosi, we will see the weakest in Kevin McCarthy. The Republican Party is now in the hands of Trump's stooge "Gym" Jordan and kooks like Rep. Marjorie Taylor Greene, mesmerized by Jewish space lasers, pizza-parlor pedophiles, and the injustice of prosecuting the January 6 insurrectionists. Prepare for fabrications, fantasies, and the lowest form of political comedy.
From Your Site Articles
Related Articles Around the Web