Congressional Probe Demands Documents On Ivanka Trump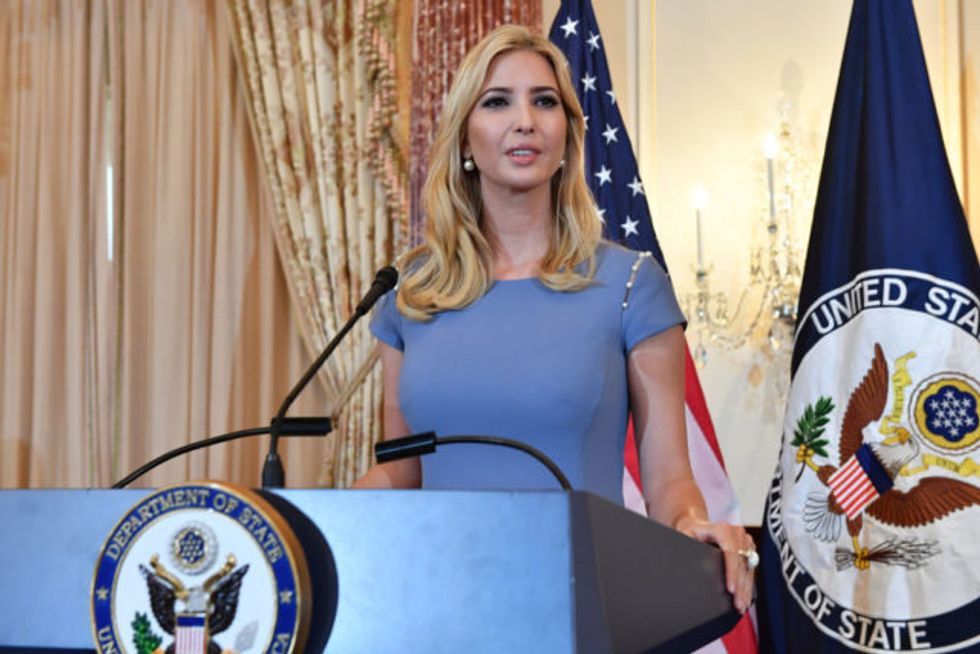 When the House Judiciary Committee kicked off its massive new investigation this month into Trump and his inner circle, one member of that inner circle seemed conspicuously absent: Trump's daughter Ivanka.
While the committee requested documents from 81 Trump-connected people and organizations — including Ivanka's brothers Eric and Donald Jr. — Ivanka herself wasn't on that list.
But as the New York Times reported Wednesday, that doesn't mean she isn't being investigated. In fact, more than half of the Judiciary Committee's document requests, 52 out of 81, include requests for information about Ivanka Trump.
The congressional probe's main focus is whether and how Donald Trump obstructed justice, abused his power, or engaged in public corruption.
But the committee also appears to be looking at Ivanka Trump's potential financial conflicts of interest — and even whether she violated the emoluments clause of the Constitution by profiting from foreign governments while serving as her father's adviser in the White House.
When it comes to Ivanka's shady financial dealings, there's a lot to investigate. Some of it could also spell trouble for her father, since their family business dealings have long been intertwined.
Emails uncovered by ProPublica and WNYC showed that while she was still an executive at the Trump Organization, Ivanka directed suspicious spending on behalf of Trump's inaugural committee that may have illegally enriched her family.
The New York Times notes that Ivanka Trump and her husband, Jared Kushner, never fully divested from their companies even after making their White House roles official, and that they make tens if not hundreds of millions of dollars from investments they're still involved in.
Ivanka made money off of her fashion brand while representing the U.S. government, and continues to pursue lucrative trademarks in China — one of which was approved the same day her father lifted sanctions on a big Chinese corporation.
Former Trump attorney Michael Cohen told Congress last month that Ivanka was one of the people he kept apprised of updates on the Trump Tower Moscow project — a deal so shady and potentially problematic for Trump that Cohen, when he was still representing Trump, lied to Congress about how long Trump and his team had pursued it.
Cohen's testimony throws doubt on Ivanka Trump's claims that she knew "literally almost nothing" about the Moscow project — which the Trump team was still pursuing at the same time Russia was meddling in the 2016 election to help Trump.
And while this was before Trump ran for president, another investigation by ProPublica and WNYC found that Ivanka routinely helped her father mislead buyers and investors on Trump Organization real estate projects. In order to attract more money and outside investment, the Trumps overstated how many units had been sold and lied about how much stake the Trump family had in the projects.
Ivanka Trump tries to cultivate a soft, moderate, professional image that's very unlike her boorish father (or her brothers, for that matter). Some reporting even indicates that Democrats are worried about backlash if they directly target Ivanka right out of the gate.
But she's not out of the woods yet. In fact, her troubles may be just beginning.