Connecticut GOP Candidate Tests Positive After  Anti-Masker 'Cookout'
@next2godwin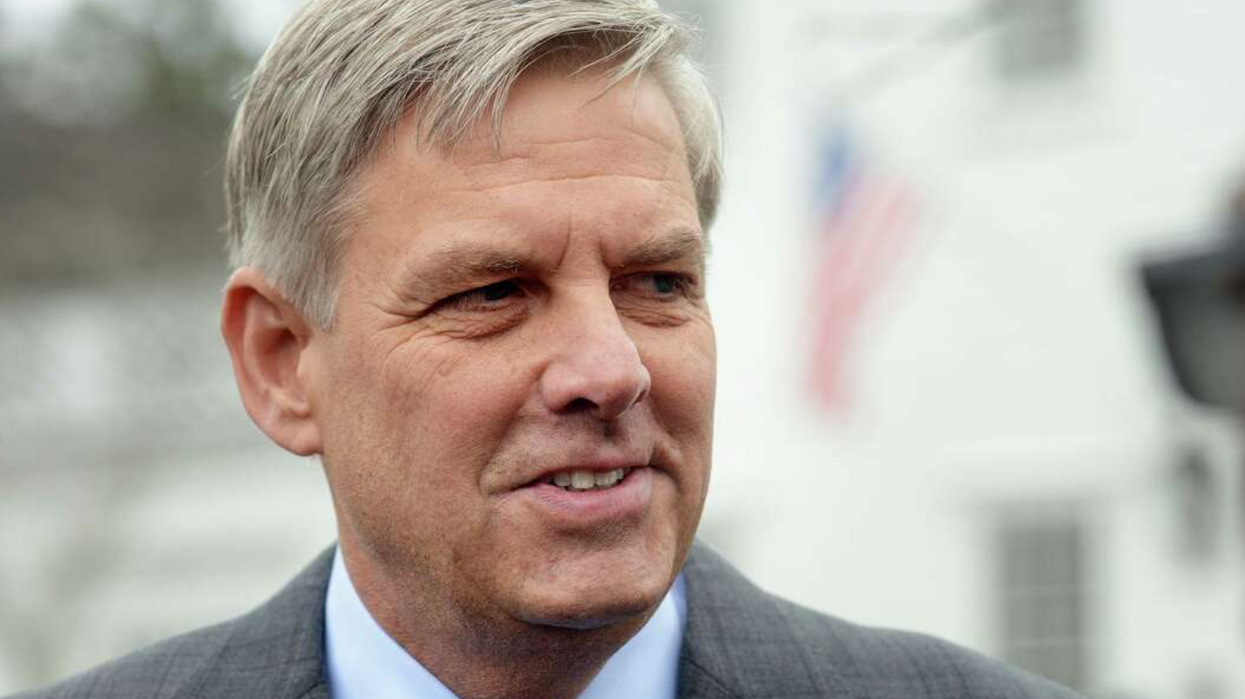 One day after attending the "Freedom Family Cookout," an anti-mask group's gathering and tweeting about it, Republican candidate for governor in Connecticut, Bob Stefanowski, announced he had tested positive for Covid-19.
Stefanowski made the announcement on Monday via a press release after he learned he had been in close contact with someone who was already positive for Covid, according to the New York Post. The Republican also said he was vaccinated, boosted, and asymptomatic in his statement.
"I just wanted to let everyone know that I tested positive for COVID-19 this morning after finding out I had a positive exposure," Stefanowski said. "I am vaccinated, boosted, and feeling fine so far. I will continue to follow all C.D.C. protocols."
Stefanowski campaigned on Sunday at a cookout in Malborough, Connecticut, mingling with attendees at the event, which far-right groups CT Liberty Rally and Unmask Our Kids CT organized. Although the former purports to advocate for individual rights, both groups have protested mask mandates, lockdowns, and other CDC-outlined Covid-19 precautions.
"Unmask Our Kids CT is the statewide effort to End Mask Mandates for all children in Connecticut and restore parental right to choice," reads a statement from the Unmask Our Kids CT website.
Stefanowski's campaign declined multiple requests to comment on the circumstances of his exposure.
Stefanowski, 60, is set for a rematch against Incumbent Democratic Governor Ned Lamont, 68, who tested positive for Covid-19 last month after taking a regularly scheduled rapid self-test. Days after Lamont's announcement, Lt. Governor Susan Bysiewicz, State Attorney General William Tong, and Treasurer Shawn Wooden, all Democrats, announced they tested positive.
Covid-19 cases have risen exponentially in Connecticut, and so have hospitalizations. Although the state's covid data isn't as "straightforward" as it once was, experts suggest that the trends seemingly imply that Covid-19 is spreading rapidly through the state, per NBC.
"I think it's a little difficult to know exactly where we stand in terms of the COVID pandemic," said Dr. David Banach, an epidemiologist at UConn Health hospital.
According to state data Lamont published, Connecticut's seven-day positivity rate for the coronavirus stood at 12.13 percent as of Tuesday, slightly lower than the previous Friday's 14.19 percent.
Stefanowski, a businessman, heads to a face-off against his Democratic opponent armed with overwhelming Republican support. However, reports have emerged that the GOP candidate bankrolled his campaign with millions of dollars of his own money.