Conspiracy Theorist Monica Crowley Named To Top Treasury Post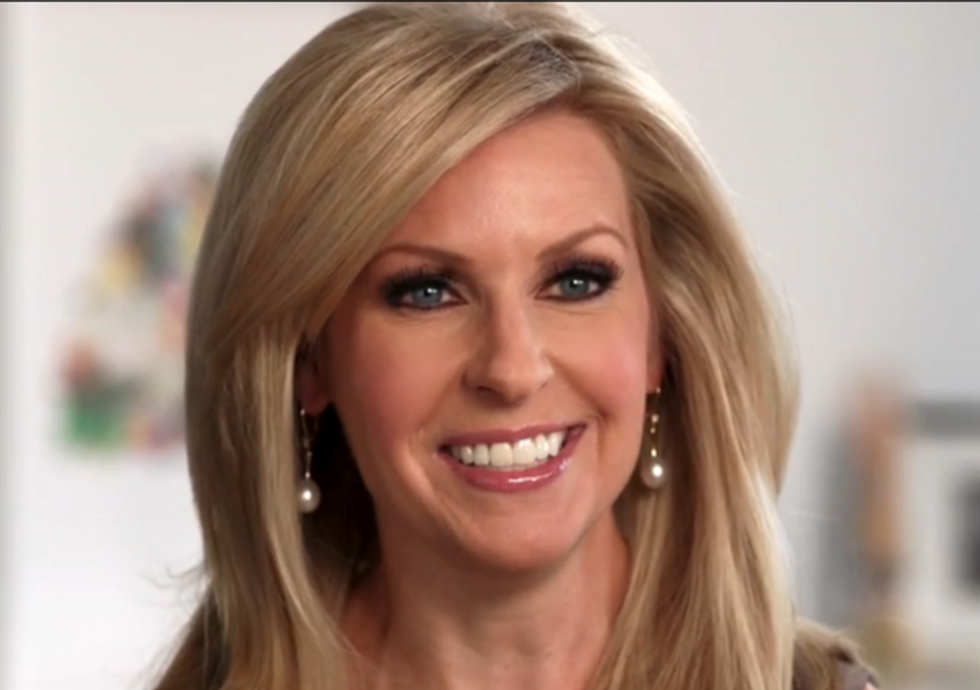 Reprinted with permission from Media Matters
Monica Crowley, President Donald Trump's pick for the top communications position at the Treasury Department, is a longtime Fox News contributor who has pilloried journalists as "dishonest, hostile, biased, rude fake news" and has endorsed a series of racist conspiracy theories, including about President Barack Obama's "real father."
Trump intends to nominate Crowley to be assistant secretary of the Treasury for public affairs, the White House announced Monday night. The position does not require Senate confirmation.
Crowley spent decades in right-wing media — joining Fox in 1998 — after serving as an aide to former President Richard Nixon in the early 1990s. At Fox, she was a C-list voice the network's hosts regularly booked to provide the casual bigotries, hypocrises, talking points, and lies that fuel the Fox propaganda machine.
Her appointment is an additional sign of the unprecedented merger between Fox and the Trump White House. She is at least the 17th former Fox employee to join the administration and replaces Tony Sayegh, himself a former Fox contributor.
Crowley was previously tapped for a top communications job in Trump's National Security Council shortly after his election. But she declined to take the position after CNN and Politico respectively reported that she had plagiarized portions of her 2012 book and her doctoral dissertation.
A few months later, she told Fox star Sean Hannity that she had been the victim of "a despicable, straight-up political hit job" and falsely claimed the charges had been "debunked."
Such attacks on journalism are as much a part of the job description for Trump administration communications staffers as they are for right-wing commentators. Crowley has been an eager combatant in this fight, regularly decrying the "corrupt," "leftist" media while praising Trump for putting the "dishonest, hostile, biased, rude fake news in its place."
Crowley's tenure as a conservative commentator is most notable for her adoption of conspiracy theories about Obama's heritage during his presidency.
She argued that it was "very legitimate" to question Obama's birth certificate, argued that such issues "have traction" because of the then-president's "un-American" policies, and speculated that Obama might not be a "natural-born citizen" eligible for the presidency.
Crowley also promoted the myths that Obama "is not Black African, he is Arab African" and that he might be a Muslim.
Crowley's promotion of bigoted conspiracy theories about Obama culminated with her enthusiastic promotionof Dreams from My Real Father, a 2012 documentary by conservative filmmaker Joel Gilbert that alleged that Obama is actually the biological son of the communist writer Frank Marshall Davis.
Gilbert's film takes one actual fact — Obama wrote in his memoir that he had been friendly with Davis as a teenager in Hawaii, having been introduced by his grandfather — and uses fake sources and wild speculation to extrapolate that Davis is his "real father." But mostly, the film's thesis is based on Gilbert's opinion that Obama looks more like Davis than he does the elder Barack Obama, and it features several juxtaposed images in which Gilbert circles their supposedly similar features.
Crowley praised the film as "just dynamite" during an interview with Gilbert on her radio show, claiming that he had amassed "some very powerful evidence" and urging listeners to watch the documentary and "judge the story for themselves."
These are the sorts of people you end up hiring when you're drawing on the Fox green room for your staff.