Convicted Gun-Thug Candidate Attacks Parkland Dad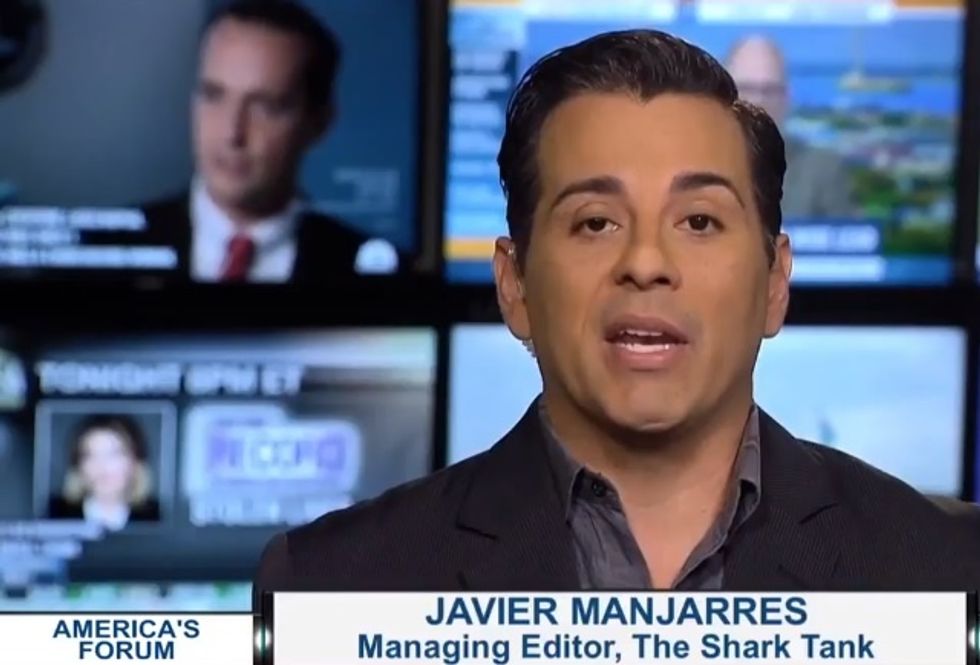 Reprinted with permission from Shareblue.
Republican congressional candidate Javier Manjarres, who has a gun violence arrest in his past, attacked the father of one of the victims of the mass shooting at Stoneman Douglas High.
Manjarres is one of the candidates running in the Republican primary for Florida's 22nd Congressional District, which includes Parkland, where the school is located.
On Twitter, in a message to Fred Guttenberg, Manjarres wrote, "Stop exploiting her death in the name of some political agenda. Your daughter was shot by some lunatic who had an AR-15, not by the gun itself."
At the end of the tweet, he wrote, "#VoteJavi."
Guttenberg replied to Manjarres and said, "The new tactic of the gun lobby, even the irresponsible people running for Congress, is to accuse me of exploiting my daughter.  I will always fight for her memory and to change what was done.  You cannot imagine my pain, and so don't include that lie.  My agenda is gun safety."
Guttenberg's daughter, Jaime, was 14 when she was murdered in her school. The death of his little girl drove Guttenberg to become an advocate for gun safety, and since the shooting he has been an active advocate.
He told Marie Claire, "I'm tired, but people are counting on me—people with children. I just can't let it happen to another parent. I can't."
Amazingly, this is not the first time Manjarres has attacked the Stoneman Douglas community. He is a conservative blogger focused on Florida, and in that capacity wrote an entry describing shooting survivors "disrespectful extremists."
He also personally confronted survivor David Hogg at an event and accused the teenager of hiding behind his age.
Manjarres was arrested in 2016 for the attempted murder of his sister's boyfriend, after he shot a gun at her. Before that, he was arrested for burglary with assault and pleaded guilty.
The seat Manjarres is running for is currently held by Rep. Ted Deutch (D) and is seen as a likely hold by the Democrats.
But along the way, Manjarres is following the NRA-Trump model, throwing out personal invective in service of the gun lobby, while attacking victims and their families who are still recovering.
Published with permission of The American Independent.