Corey Lewandowski Busted For Conflict Of Interest On 'Meet The Press'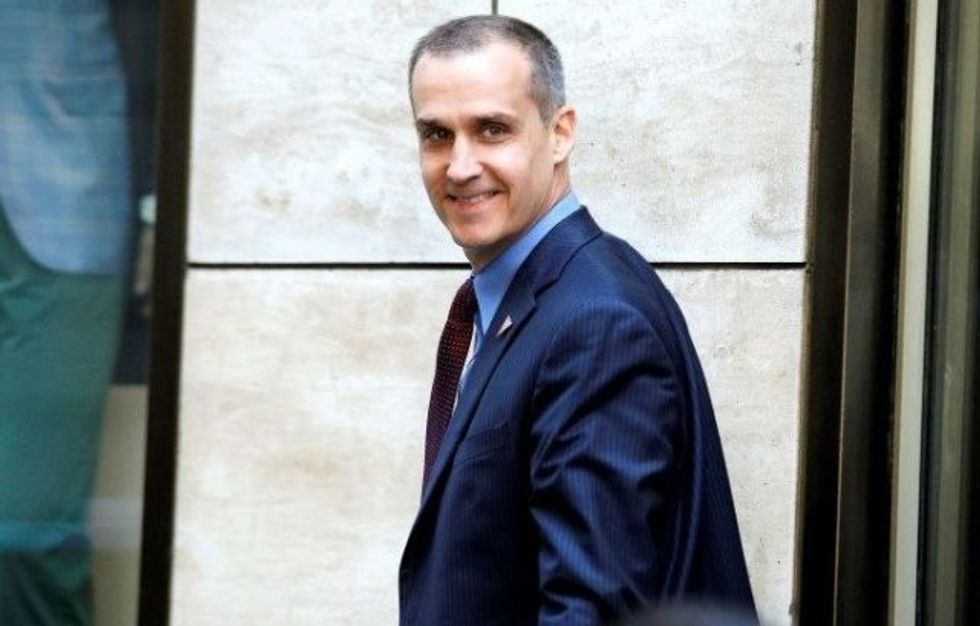 Reprinted with permission from MediaMatters.
Former Donald Trump campaign manager Corey Lewandowski got called out by another guest on NBC's Meet the Press after he denied having a stake in his call for Consumer Financial Protection Bureau (CFPB) head Richard Cordray to be fired amid a rumor he may run for governor in Ohio. In fact, BuzzFeed reported days ago that Lewandowski would be a "special guest" at a fundraiser for a Republican gubernatorial primary candidate in the state.
Host Chuck Todd was asking Lewandowski, who advises the president outside of the White House, about Trump's replacement of Reince Priebus as his chief of staff with Homeland Security Secretary John Kelly when Lewandowski said, seemingly out of nowhere, "I think the general should relook at firing Richard Cordray, the CFPB, he's a person who is now all but running for governor in the state of Ohio, and he's sitting in federal office right now." Todd noted the "random" nature of Lewandowski bringing up Cordray and asked, "Do you have any business interests here? Do you have a client that wants to see this happen?" Lewandowski denied any personal stake, saying, "No, no. I have no clients whatsoever," then repeated his complaints that Cordray has "all but announced, Chuck, that he's running for governor of Ohio."
But later in the show, Politico reporter Eliana Johnson noted that Lewandowski "is appearing at a fundraiser August 3 for a Republican Ohio gubernatorial candidate, despite his claim that he has no business interests in this," prompting Todd to exclaim, "Now we know the motivation there." BuzzFeed reported on July 25 that Lewandowski has been advertised as a "special guest" at the August 3 fundraiser for Rep. Jim Renacci. BuzzFeed also reported that Renacci helped Lewandowski land a speaking slot to the City Club of Cleveland, which will take place the same day as the fundraiser.