Corinthian College Students Sort Through Confusion, Bureaucracy After Company's Fall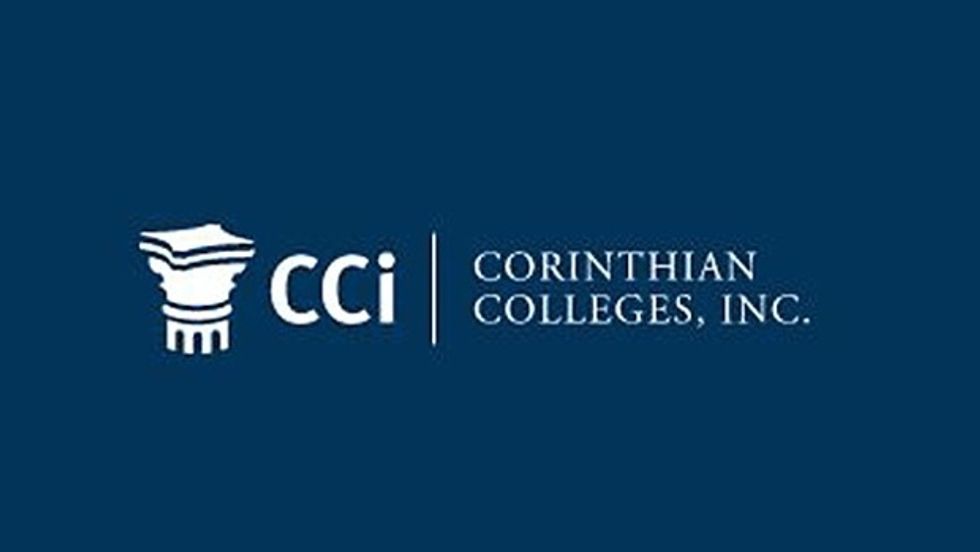 By Katy Murphy, San Jose Mercury News (TNS)
SAN JOSE, Calif. — Six months after the unprecedented demise of a career-college giant mired in allegations of fraud and deception, thousands of former Corinthian College students are still sorting through the mess they were left with in April when the last 28 of the company's high-priced schools — most of them in California — closed.
The Corinthian story drew widespread media attention and calls from political leaders to help those who had been exploited by the for-profit, Santa Ana-based chain. But instead of relief for loans that can run to tens of thousands of dollars, many have found little but confusion and bureaucracy. And this month California Gov. Jerry Brown vetoed a bill that sought to help former Corinthian students weigh their options through expanded legal assistance programs.
Consider this: Despite an extraordinary step by the U.S. Department of Education this summer to make some 40,000 Heald College students enrolled as far back as 2010 eligible for student loan forgiveness through a much-simplified process, less than one-sixth had filed such claims by mid-October, according to preliminary figures and estimates from the department.
It's not surprising to Tiffany Johnson, a former Heald student who said she has watched her fellow classmates sort through the myths and misinformation, agonizing over what to do — whether to transfer their credits, for instance, or to apply for a federal loan discharge and start over.
"My heart really goes out to them because they don't know where to go for help — and it's really sad," said Johnson, of San Bruno, who attended Heald College's medical assisting programs in San Francisco and Hayward before the doors slammed shut.
Johnson, who was just six months from earning a degree, said she struggled on her own for about two months before she was referred to a legal assistance center in the East Bay through a Facebook page created earlier this year by former Corinthian students. The law clinic helped her file a claim with the Department of Education, she said, and it was approved over the summer. Her federal student loan debt — all $36,000 of it — was wiped clean, she said.
But with the sheer numbers of former Corinthian students — nationally, about 15,000 were enrolled around the time the colleges closed, and 350,000 have borrowed to attend a Corinthian school since 2010 and may be eligible for some form of relief, given the company's documented abuses — there isn't enough help to go around, advocates say.
"The capacity of legal aid in California is completely stretched thin because of the Corinthian closures," said Angela Perry, a law fellow at the nonprofit Public Advocates firm in San Francisco.
In his veto message, Brown said he was sympathetic to the struggles of Corinthian students but argued it was "premature" to expand legal aid services for them, given the federal government's attention to their plight.
"The U.S. Department of Education has taken the matter of loan discharge seriously," he wrote. "In recent months, it has greatly eased the burden of filings for many students, and its work to provide a simple, swift and fair process for students continues."
Part of the confusion stems from a little-used provision of federal law that allows students to apply for debt relief if they believe they were victims of fraud. Students generally apply for loan forgiveness only when their school closes before they have been able to graduate.
But this summer, under pressure from California Attorney General Kamala Harris and others, the Department of Education created a special claim form for students who as far back as 2010 attended Heald programs it found to have inflated job-placement numbers — about 80 percent of all of the chain's offerings.
Roughly 6,100 such claims had been filed as of mid-October compared with only a handful in the past, according to the department. Still, the department has estimated that roughly 40,000 former Heald students alone were defrauded because of their programs' phony job placement rates and are eligible for the relief.
Roman Rojas, of Richmond, is one of them. But the former Heald information technology student — who now attends Ohlone College in Fremont — opted not to apply for loan forgiveness, fearing the move would wipe out his course credits.
"I asked around a lot, and people weren't giving me straight answers, so I didn't want to jeopardize that," he said. "It's so confusing."
There is no indication that students would risk losing their course credits by applying for any form of debt relief, said Noah Zinner, a senior attorney with Housing and Economic Rights Advocates, based in Oakland.
The catch, he said, is that students who transfer even one credit to a new college lose their eligibility for a "closed school" loan discharge. On the other hand, he said, transfer students might still be eligible for relief if they prove they were defrauded by their school.
And those who apply for debt forgiveness can have their student loan bills put on hold while they wait — through another process. This is why legal aid centers are so overwhelmed.
Johnson, the former Heald student, made it through those hoops and recently registered for an allied health program at Skyline College, a community college in San Bruno.
She has to start over, she said, but, "It's nice to not have the debt and to not have to worry about getting a job with a useless degree."
___
BY THE NUMBERS
350,000: The number of students who took out federal student loans totaling $3.5 billion to attend a Corinthian-owned college since 2010
40,000: The estimated number eligible for student loan debt relief because they were once enrolled in a Heald College program that the U.S. Department of Education found to have misled students about its job prospects
15,000: The number of students eligible for debt relief because they attended a Corinthian school that closed before or shortly after they were able to finish their programs
Source: U.S. Department of Education
Photo: Corinthian College, which no longer exists. Via Wikipedia.