Country Music Fans Force Mike Huckabee Out Of Charity Over His Bigotry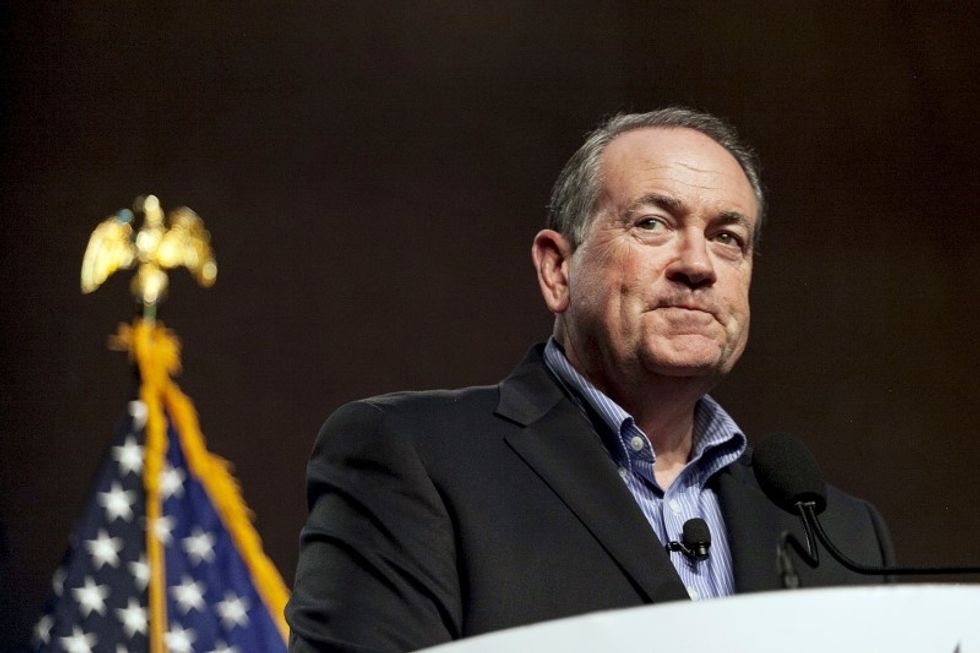 Reprinted with permission from Shareblue.com
Former Arkansas governor Mike Huckabee was forced to resign his position on the Country Music Association (CMA) Foundation's board of directors after country music fans rose up in resistance.
Citing his long history of homophobia and hate, country fans were clear in their opposition to Huckabee's appointment.
The CMA Foundation is the charitable arm of the Country Music Association, which is devoted to funding music education programs across the country.
The CMA Awards are presented every year in a nationally televised broadcast honoring the best country performers.
Huckabee has a long history of bigotry towards LGBT Americans, and that embrace of hatred is what fueled the backlash to his appointment. He once called for AIDS patients to be quarantined and said homosexuality is "an aberrant, unnatural, and sinful lifestyle."
He has been allied with the group World Congress of Families, who have promoted homophobia and anti-gay laws around the world.
He even said same-sex marriage would cause the end of civilization.
The resignation came less than 24 hours after it was first announced.
The Nashville Tennessean reported, "Huckabee's inclusion on the board has sparked hundreds of comments from outraged fans on social media, many of which are threatening to boycott the CMA, CMA Music Festival and in some cases country music as a whole."
Along with country music fans, industry insiders also rejected Huckabee.
Jason Owen, co-president of Monument Records was outspoken about Huckabee in an email to the organization's leadership. He and his husband have a young son and are expecting twins. He said that Huckabee has "made it clear my family is not welcome in his America."
Owen further wrote, "Huckabee speaks of the sort of things that would suggest my family is morally beneath his and uses language that has a profoundly negative impact upon young people all across this country. Not to mention how harmful and damaging his deep involvement with the NRA is. What a shameful choice."
Whitney Pastorek, who manages Kristian Bush of the band Sugarland, emailed executives as well, writing, "What a terrible disappointment to see (the CMA Foundation's) mission clouded by the decision to align with someone who so frequently engages in the language of racism, sexism, and bigotry."
Huckabee has been a fixture for years within the conservative movement. After serving as governor, he twice mounted failed presidential campaigns within the Republican Party. He also hosted a show on Fox News Channel.
His daughter, Sarah Huckabee Sanders, currently serves as Trump's press secretary.
Country music fans made it clear that they do not want to be associated with Huckabee's toxic flavor of hate and discrimination. They and key members of the country music industry stood up for equality, and Huckabee was forced to walk away.
His brand of bigotry is just not acceptable with a growing number of Americans anymore.