Court Deals Blow To Drug Testing Of Florida Welfare Recipients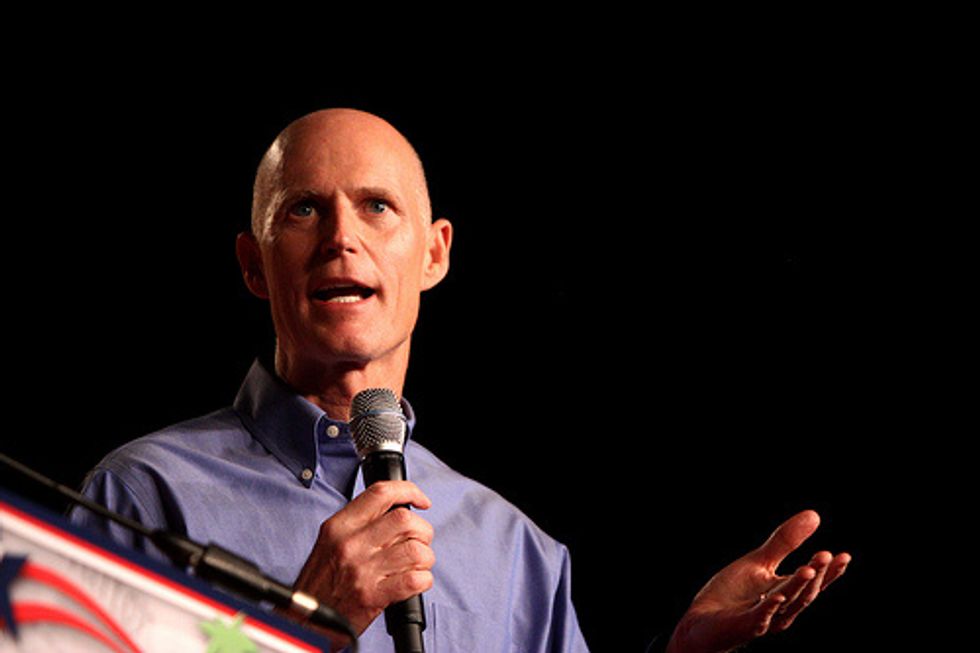 By Mary Ellen Klas, Miami Herald (TNS)
TALLAHASSEE, Fla. — A federal appeals court on Wednesday upheld a lower federal court ruling that Florida Gov. Rick Scott's crusade to conduct drug tests on welfare recipients as a condition of their benefits was unconstitutional.
The unanimous ruling came from a bipartisan panel of judges and broadly concluded that people cannot be forced to surrender their constitutional rights as a condition of receiving a government benefit. The decision came just two weeks after the 11th U.S. Circuit Court of Appeals judges heard arguments in the case.
In an exhaustive, 54-page ruling, Judge Stanley Marcus concluded that "citizens do not abandon all hope of privacy by applying for government assistance." He said that "the collection and testing of urine intrudes upon expectations of privacy that society has long recognized as reasonable" and that "by virtue of poverty, TANF applicants are not stripped of their legitimate expectations of privacy."
In 2011, Scott initiated a program to require drug testing as a condition for welfare applicants to receive Temporary Assistance for Needy Families benefits. The ACLU sued the state on behalf of Luis Lebron, a Navy veteran and single father.
In a statement, Maria Kayanan, ACLU of Florida associate legal director, said she was "pleased" by the court's opinion.
"This is a resounding affirmation of the values that the Fourth Amendment of the U.S. Constitution protects — that none of us can be forced to submit to invasive and humiliating searches at the whim of the government, and that the Constitution protects the poor and the wealthy alike," she said.
A circuit court judge ruled in 2013 that the program was an unconstitutional violation of the 4th Amendment protections against unreasonable searches and seizures, and halted testing. Scott appealed to the federal appeals court and a hearing was held Nov. 20.
The Florida Department of Children and Families had argued that the drug tests were warranted for all TANF recipients because the state had an interest in protecting children of welfare recipients who were using drugs. But Marcus concluded that "the State has presented no evidence that children of TANF parents face a danger or harm from drug use that is different from the general threat to all children in all families. After all, the State acknowledges that drug use harms all individuals and families, but the State does not — and cannot — claim an entitlement to drug test all parents of all children."
In a separate case, Marcus wrote the opinion that struck down Scott's attempt to randomly test state workers for drugs. Scott has considered appealing that ruling to the U.S. Supreme Court after removing from the list about half of the state's classes of workers who would be eligible for drug screening.
Photo: Gage Skidmore via Flickr