Court Decision Shows Mueller Probe Still Expanding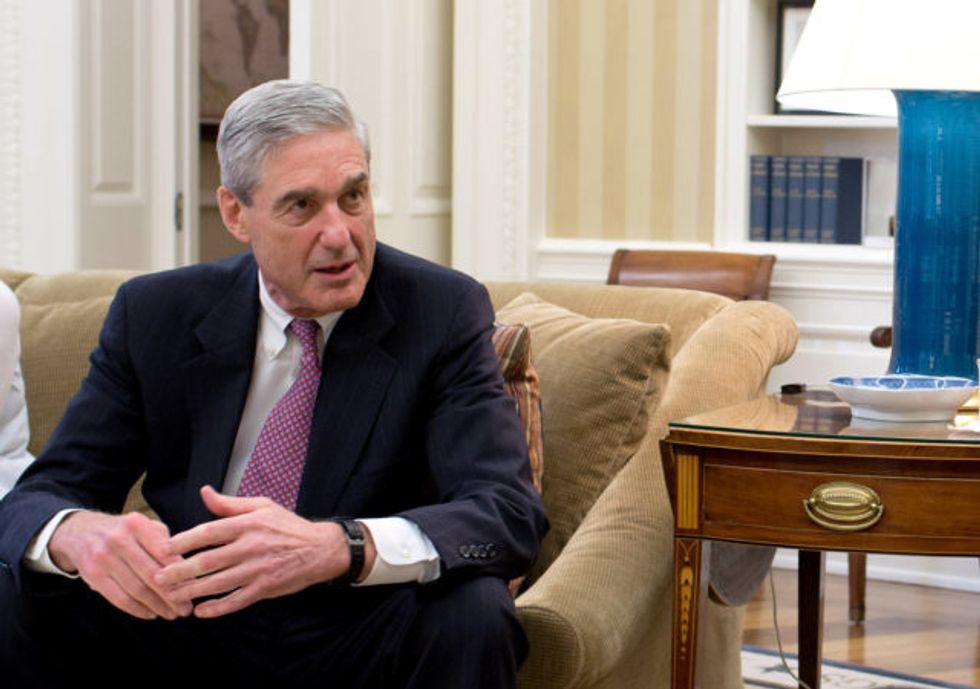 Reprinted with permission from AlterNet.
While recent reports that two of special counsel Robert Mueller's prosecutors have left his team after its recent successes led some to suspect that the Russia investigation is winding down, a new court decision reveals that there's still much about the investigation that the public doesn't know.
In response to a petition from several media outlets to obtain the search warrants used to gather evidence against former Trump campaign chairman Paul Manafort, a D.C. district court decided that many of the documents cannot be released because, in part, they relate to "non-public information concerning the government's ongoing criminal investigation."
The decision also says that some of the documents include "private information of non-parties" and "financial information" that should not be publicly disclosed.
In other words, Mueller apparently has leads and other strands of information that are related to ongoing cases — whether directly tied to the Russia investigation itself or to the numerous investigations in his spawned and touched upon.
Since the major domestic charges in Mueller's probe have largely been resolved in the cases of Manafort, Michael Flynn, George Papadopoulos, and Rick Gates, the decision is a reminder that the investigation may have many more avenues to pursue before it wraps up. These may or may not relate to lines of investigation already known to the public.
One possible investigatory avenue that court may be protecting is a potential case against Robert Stone. The long-time right-wing purveyor of dirty tricks is believed to be in Mueller's sights, and Stone himself has said he would not be surprised if he ends up charged in the investigation. The one-time Trump aide left the president's official team early in the campaign, but he is believed to have had persistent ties with the candidate. Stone's own potential contacts with WikiLeaks founder Julian Assange and the reported Russian cut-out Guccifer 2.0 have raised suspicions about his own activities during the campaign as they relate to election interference.
And since Stone had a long personal and business relationship with Manafort, it would not be surprising if search warrants on the former campaign chairman turned up evidence related to the dirty trickster.
Cody Fenwick is a reporter and editor. Follow him on Twitter @codytfenwick.