CPAC Chair Defends White House's 'Perfectly Logical' Slur On McCain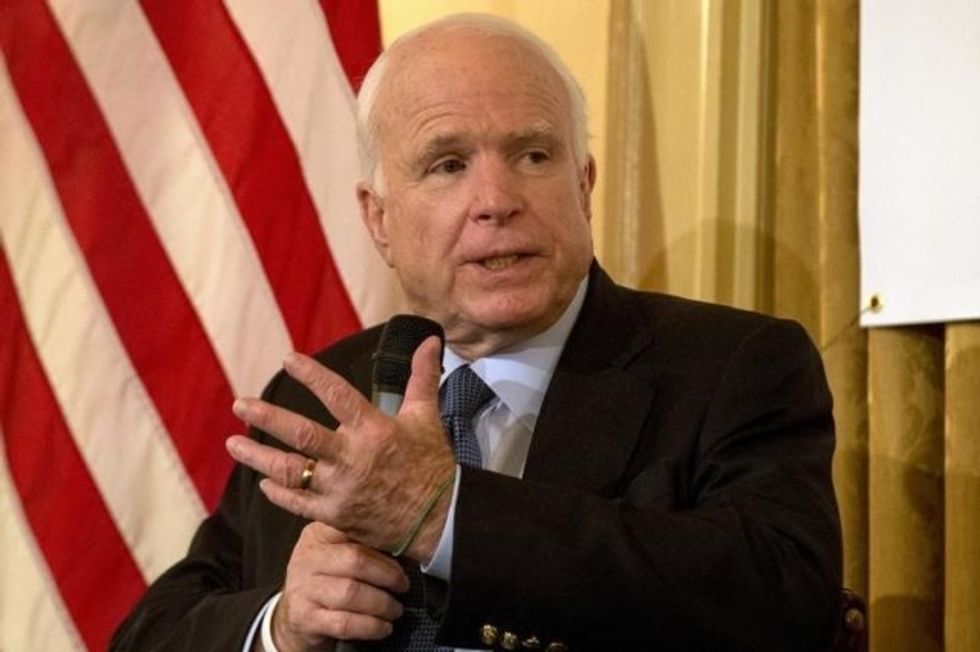 Reprinted with permission from Shareblue.com
While Trump's White House has refused to apologize for an aide's horrific joke about Sen. John McCain (R-AZ) dying before he can cast a crucial vote, one prominent Trump supporter is actually defending it as a "perfectly logical" thing to say.
During a closed-door meeting last Thursday, White House special assistant Kelly Sadler said the administration shouldn't worry about McCain's opposition to Trump CIA director nominee Gina Haspel by saying, "It doesn't matter, he's dying anyway."
It was horrific enough to prompt backlash even from the hosts of "Fox & Friends." And the remark caused outrage at the White House — but only because they got caught saying it.
On Monday morning's edition of CNN's "New Day," CPAC chairman Matt Schlapp went several steps further than the White House's refusal to apologize. He told host Chris Cuomo that Sadler is "a bit of a victim here" and tried to defend the logic of her remark.
"It was about the president's nominee to head the CIA," Schlapp said. "And it is true that when you're counting heads in the Senate, and people are doing it on all types of issues, you're trying to figure out who is going to be there on a given day.
"It's a perfectly logical thing to say, 'Hey, will there be a McCain replacement? Will there be a McCain? Will he not be able to come to Washington? She could have meant it very matter of factly."
Panelist Bill Kristol destroyed that excuse with one question: "Then why not come in the show and explain it?"
Schlapp is no ordinary Trump shill, though, so his musings may be more than mere speculation. He's married to Trump communications adviser Mercedes Schlapp, who told Trump staffers, "You can put this on the record… I stand with Kelly Sadler."
The White House's refusal to apologize, and Schlapp's attempt to defend the remark, are really a defense of the Trump brand.
Trump has shown his contempt for the sacrifices of American heroes like John McCain since long before he took office. And he has continued to do so ever since.
But Trump's nastiness is a selling point for his fans, not a deterrent, and that's all that matters to this White House.