CPSC Considers Ban On Toxic Flame Retardants In Household Products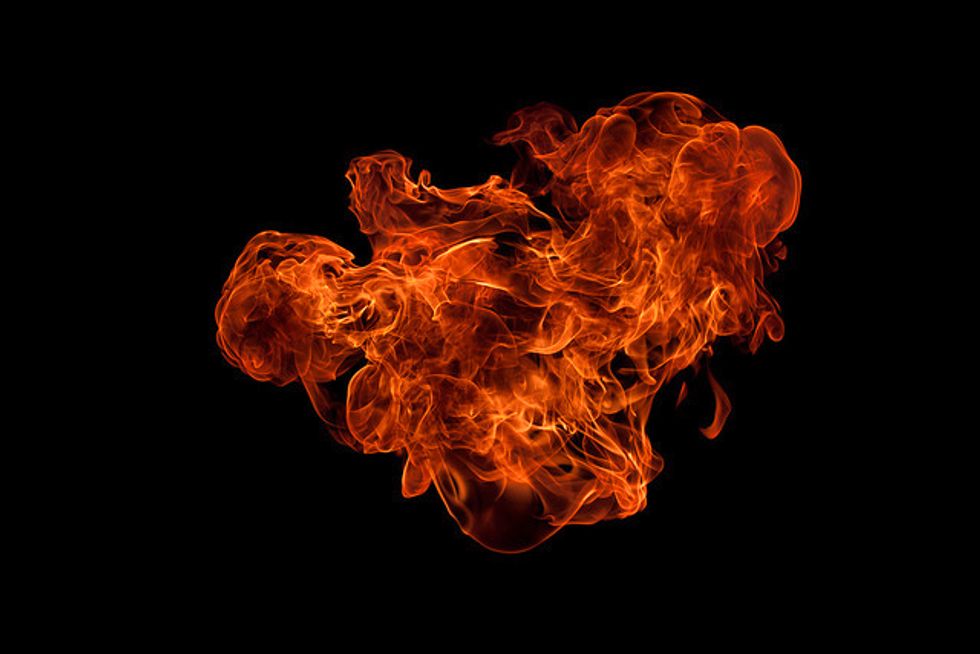 By Michael Hawthorne, Chicago Tribune (TNS)
CHICAGO — For the government's top consumer safety watchdog, protecting Americans from household hazards typically means prodding companies to recall defective products that strangle children, cause life-threatening burns or trigger bone-breaking falls.
The chairman of the Consumer Product Safety Commission thinks it is time to start forcing toxic chemicals off the market too.
In an interview, Elliot Kaye said his experience as the father of two young boys led him to push for more aggressive government action to protect children from harmful substances commonly found in toys and other household products.
"Parents want and need the government to step in much more robustly," said Kaye, a former commission staff member appointed to the top job last year by President Barack Obama. "I happen to be in a unique role where I can try to do something about it."
One of the first tests of his resolve is a new petition from prominent scientists and health advocates that seeks to ban a group of chemically related flame retardants from children's products, furniture, mattresses and household electronics.
Many of the chemicals have been linked to cancer, neurological deficits, developmental problems and impaired fertility. Groups including the American Academy of Pediatrics want the safety commission to outlaw them by invoking authority it rarely uses without a direct order from Congress.
The commission banned one flame retardant from children's pajamas in the late 1970s after researchers discovered the chemical could cause cancer. Since then it has mostly shied away from tackling concerns about toxic substances, focusing instead on products that pose more immediate risks from faulty parts or shoddy workmanship.
In 2012 a Chicago Tribune investigation revealed how flame retardants became common in American homes as a result of a deceptive campaign by the tobacco and chemical industries. Among other tactics, the leading manufacturers of the compounds created a phony consumer group that stoked the public's fear of fire to protect and expand the use of their chemicals in furniture, electronics and other products.
Promoted as lifesavers, flame retardants actually provide no meaningful protection from furniture fires, according to government and independent studies.
"It is widely understood now that these chemicals provide no safety purpose in the products we're targeting," said Eve Gartner, an attorney for the nonprofit group Earthjustice who helped prepare the petition. "There is no legitimate reason for allowing them in our homes."
A top federal scientist welcomed the proposal.
"My first reaction was there was no way we should be condemning an entire class of chemicals," said Linda Birnbaum, director of the National Institute of Environmental Health Sciences. "But after reading the petition and taking a closer look at the science, I have to say they are on to something."
Many leading furniture retailers say they already have stopped adding flame retardants to the foam cushions of upholstered furniture. Any that do must attach a label required under a California law prompted by the Tribune investigation.
California officials also revamped the state's flammability standards to require upholstery fabric to resist smoldering cigarettes, the leading cause of furniture fires. Trade groups for furniture makers say the changes eliminated the need for flame retardants targeted by the safety commission petition.
Scientists and groups pushing the proposed ban said more sweeping action is needed to ensure the chemicals are removed from imported, low-cost products and other items that aren't covered by the changes in California regulations.
The Tribune found several toxic flame retardants in some popular baby mattresses even though the safety commission had said manufacturers could easily comply with national flammability standards without using the chemicals.
Kaye has vowed to hold a hearing on the proposed ban before the end of the year, but it remains unclear whether the commission is prepared for another fight with the chemical industry, one of the biggest spenders on lobbying in Washington. The outcome of next year's presidential election also could alter the political balance of the five-member panel and affect the fate of the petition.
Under orders from Congress, the commission already has spent more than seven years studying three types of chemicals known as phthalates that are found in plastics, lotions, shampoos and perfumes. The chemical industry, led by Exxon Mobil, the chief manufacturer of one of the compounds, has challenged several preliminary findings from commission scientists that could lead to a ban on phthalates in certain products.
The American Chemistry Council, the industry's chief trade group, continues to describe flame retardants as "an important layer of fire protection that can save lives."
In a statement, the group said manufacturers are providing the Environmental Protection Agency with studies requested to assess the safety of several flame retardants targeted by the safety commission petition. "We think it is essential that CPSC delay any action on the petition … until it considers the information from those EPA flame retardant assessments," the group wrote.
Regulating chemicals generally is a job for the EPA. But the agency is hobbled by a nearly 40-year-old law that allows chemical manufacturers to put products on the market without evaluating their safety and makes it practically impossible to ban toxic substances after health hazards are documented.
Even when chemicals are voluntarily withdrawn under pressure from regulators, retailers and the public, the substitutes often end up being just as worrisome.
For instance, the Tribune found the EPA approved a flame retardant known as Firemaster 550 despite health studies from the manufacturer that found exposing rats to high doses can lower birth weight, alter female genitalia and cause skeletal malformations. The chemical was introduced to replace another flame retardant that was found in breast milk and linked to developmental and neurological problems in children.
The EPA vowed in 2012 to take a closer look at Firemaster 550. But in a statement last week, the agency said it still doesn't know enough about the flame retardant to take action. The EPA also has acknowledged it knows little if anything about scores of other chemicals in widespread use.
Congress has debated an overhaul of the chemical safety law for years. Health groups and industry representatives agree on the need for reform, but the outcome of competing House and Senate bills is uncertain.
Some advocates are pressing the safety commission to get more involved by using powers granted by lawmakers in 2008 after another Tribune investigation documented how the government failed to notify American families promptly about deadly hazards lurking in toys, cribs and other children's products.
"They can and should do more," said Rachel Weintraub, a lawyer for the nonprofit Consumer Federation of America.
The flame retardants at issue all contain bromine or chlorine, chemicals known as organohalogens. Scientists have documented how people routinely are exposed to the toxic compounds, which spread easily and widely and persist in the environment.
Several researchers who wrote letters supporting the proposed ban said there is clear evidence the flame retardants pose "unreasonable risks," the legal standard that can trigger action by the safety commission.
"Importantly, organohalogen flame retardants can interfere with normal hormonal function in that they act as 'endocrine disrupting chemicals' to either mimic or inhibit the action of naturally occurring hormones," wrote Susan Kaplan, a University of Cincinnati researcher. "Exposures to EDCs during the critical time of growth and development can result in genetic modifications that are passed down to subsequent generations."
Others cautioned that banning one group of chemicals could unintentionally make the problem worse by encouraging the use of compounds that are even more toxic.
Kaye, the safety commission chairman, said the goal should be laws and regulations that push industry toward safer alternatives.
"There is something inherently wrong when kids can't play near a couch without parents worrying about them developing chronic illnesses because they are exposed to toxic chemicals," Kaye said. "As a parent, you are desperate to do whatever you can to ensure they are safe. We should be able to come as close as possible to giving them certainty and guidance. Otherwise I don't know if we've helped them."
Photo: Flame retardants were originally a safety mechanism, but the chemicals are seeping into consumers' bodies at too-high rates. The head of the Consumer Safety Product Association is spearheading a campaign to remove toxic chemicals from household items like furniture, toys, electronics, and mattresses. Press Release Finder/Flickr