Creditor Syncora Reaches Detroit Bankruptcy Deal, Issues Apology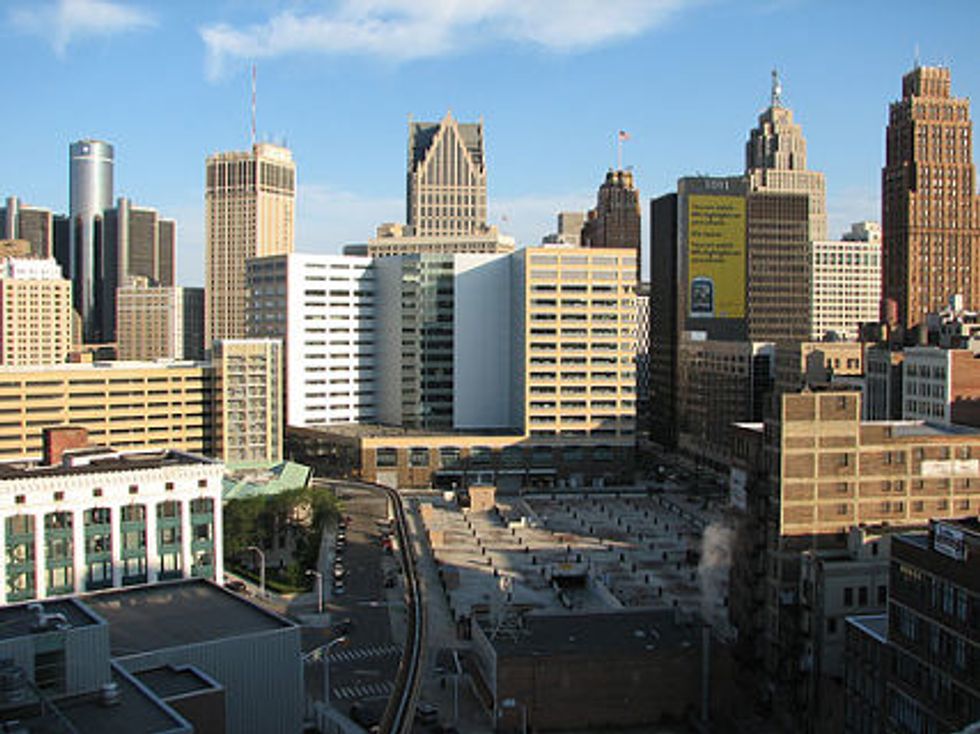 By Nathan Bomey, Detroit Free Press
DETROIT — Detroit's stiffest bankruptcy opponent — a bond insurer called Syncora — reached a comprehensive settlement with the city of Detroit and issued a formal apology for accusing bankruptcy mediators of "naked favoritism."
The remarkable development places Detroit within a stone's throw of achieving an amicable resolution to its Chapter 9 bankruptcy — a seemingly impossible task just months ago, when pensioners, financial giants, and other creditors were jockeying to grab every last penny.
To be sure, a powerful bond insurer called Financial Guaranty Insurance Co. (FGIC), which was previously allied with Syncora, lingers as the city's biggest remaining opponent. Several hedge funds and more than 600 individual people are still objecting to the city's bankruptcy.
But Syncora's decision to withdraw its objections to the city's restructuring plan clears a wider path for Detroit to ask Judge Steven Rhodes to approve its sweeping plan to slash more than $7 billion in liabilities and reinvest $1.4 billion over 10 years in services.
Judge Rhodes was set to continue the city's historic bankruptcy trial at 8:30 a.m. this morning, but FGIC has asked for the trial to be delayed a week to give it more time to prepare after Syncora's withdrawal.
Rhodes has emphasized that he won't allow Detroit to exit bankruptcy unless he's convinced the city's plan is viable.
In a court filing, Syncora said it would offer details of its "comprehensive settlement" during this morning's hearing.
Syncora and the city had agreed to a tentative settlement last Tuesday in which the insurer would get a 20-year extension on its deal to operate the Detroit-Windsor Tunnel, a 30-year lease on a city parking garage and millions in bonds and options to purchase city property.
Altogether, the deal is difficult to value, but people familiar with the accord have estimated Syncora will ultimately collect 20 percent to 25 percent of the approximately $200 million it's owed.
The insurer has aggressively battled Detroit emergency manager Kevyn Orr's plan of adjustment, repeatedly seeking delays and deriding the blueprint as unfairly treating financial creditors.
FGIC and Syncora have repeatedly criticized the city's grand bargain to protect the Detroit Institute of Arts and reduce pension cuts by accepting the equivalent of $816 million over 20 years from nonprofit foundations, the state of Michigan and DIA donors.
In a particularly aggressive move, Syncora accused bankruptcy mediators Gerald Rosen and Eugene Driker of designing the grand bargain to benefit pensioners over financial creditors. They had accused Driker of a conflict of interest because his wife is a former member of the DIA board and listed Rosen's public statements as examples of his biases.
Following those blistering statements, Judge Rhodes ordered the insurer's attorneys to prove why they should not be sanctioned and said they should apologize, though he wouldn't order it.
But today, Syncora issued a formal apology — and went a step further. It called Rosen's efforts "herculean," saying he has done a "great service to this community."
Rosen had ordered Syncora into confidential mediation talks over the last several days.
"We observed first-hand his remarkable skill as a mediator; his tenacity and perseverance under incredibly trying circumstances; and his great personal sacrifices, which included many long hours and making himself available at any time and on short notice," Syncora said. "This was a herculean effort, and without Judge Rosen's steady hand and calm under pressure, the settlement would not have been achieved."
It added: "The role of Chief Mediator is, in many ways, a thankless task. Here, in particular, the demands of this position have required great personal sacrifice not only by Judge Rosen, but also his family, who undoubtedly have shared in the stress and strain associated with Judge Rosen's labors."
The company's Kirkland & Ellis attorneys said they erred by suggesting that Driker had not disclosed his wife's DIA ties — when in fact he had.
"While we have already privately conveyed our apologies to Judge Rosen and the Drikers, the public nature of the mistaken claim demands both a formal withdrawal of that claim and, just as importantly, a public apology," Syncora said. "We are deeply sorry for the mistake we made and for any unfounded aspersions it may have cast on Chief Judge Rosen and the Drikers."
When the city and Syncora reached their tentative deal last week, people familiar with the accord said the insurer would not sign off without concessions from Bank of America and UBS.
The global banks — which agreed to their own $85 million settlement with Detroit on a soured financial bet called swaps — want Syncora and FGIC to cover their losses on the interest-rate transaction brokered by Mayor Kwame Kilpatrick's administration in 2005.
Syncora, which has been in a precarious financial position for the duration of the bankruptcy, wanted the banks to release it from its obligation to cover those losses.
A person familiar with Syncora's settlement said the swaps imbroglio would not derail its deal with the city.
Photo: ifmuth via Flickr
Interested in national news? Sign up for our daily email newsletter!