Crimean Airspace Closed After Russian Transports Reportedly Land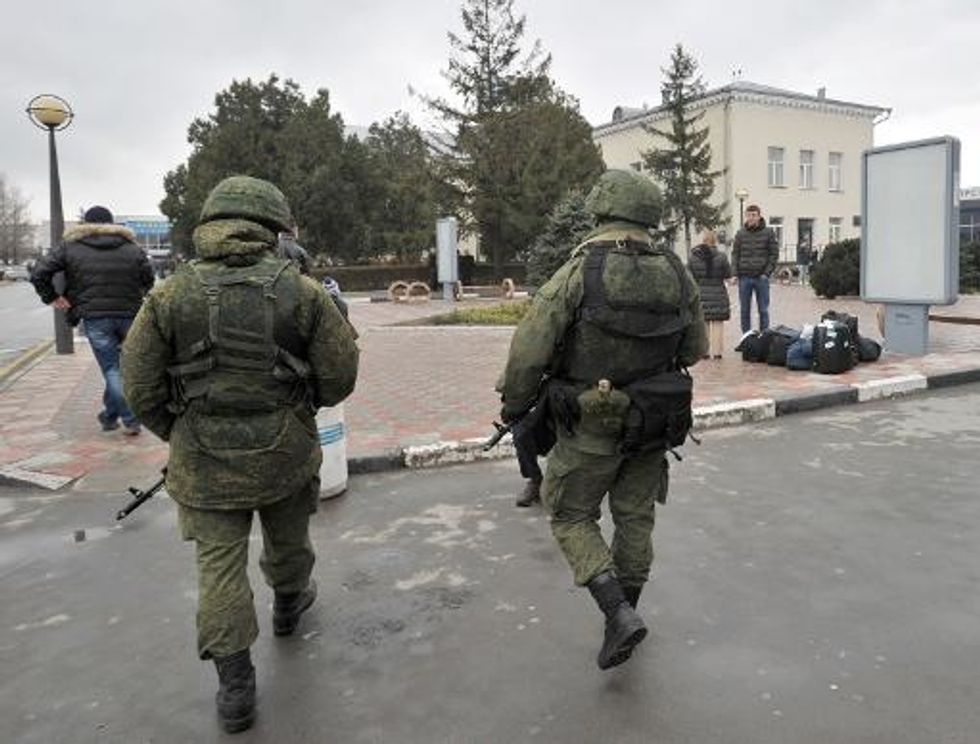 By Sergei L. Loiko and Carol J. Williams, Los Angeles Times
KIEV, Ukraine — Airspace over Ukraine's Crimean peninsula was closed late Friday, officials said, and a Kiev newspaper reported that at least five Ilyushin-76 Russian transport planes landed at a Russian naval airstrip near Simpferopol.
The reported moves followed a day of major escalation of the strategic confrontation between Crimea's Russian-speaking majority and the new authorities in power in Ukraine's capital, Kiev.
Ukrainskaya Pravda, a credible and popular liberal online publication, said at least five transports landed at Gvardeyskoye military air strip near Simferopol. A convoy of 10 Russian armored personnel vehicles was viewed by witnesses to be heading from Sevastopol toward Simferopol, the report said.
Online airspace monitoring website Flightradar24 reported on its Twitter account that airspace over Crimea has been closed.
A duty officer at Simferopol airport, where dozens of armed Russians in military fatigues patrolled from the early morning hours, told the Los Angeles Times that airspace was closed over the area until at least 6 p.m. Saturday. The online flight schedule board also showed that all flights not already landed or taken off had been canceled.
Oxana Ozhigova, spokeswoman at Borispol international airport, near Kiev, confirmed that all flights from the capital to Simferopol were canceled for the next 24 hours because the airport wasn't accepting incoming flights.
On Friday evening, unknown persons captured several communication stations of the Ukrtelecom company responsible for much of the telephone and Internet communication in Crimea, the company said in a news release distributed to UNIAN news agency.
"Resulting from this, on the territory of Crimea, making landline phone communication, Internet access and cellphone communication is practically stopped," the statement said.
Gunmen surrounded the main regional state television network, Krym, in the center of Simferopol, UNIAN reported.
Russian President Vladimir Putin has assured U.S. and European leaders in phone calls in recent days that Russia remains committed to a unified Ukraine. Foreign Minister Sergei Lavrov has repeatedly insisted that Moscow will refrain from intervening in Ukraine's domestic crisis and urged other countries to do likewise.
But the Russian Foreign Ministry conceded in a statement on its website Friday that it had conducted some patrols in Crimea outside of its bases to ensure the security of its installations and the Black Sea fleet.
The Ukrainian army is ready to respond in the event of "direct aggression" by Russian forces, the newly appointed head of Ukraine's Security Council Andriy Parubiy said.
"If there are more active actions on the part of the Russian Federation and its troops, Ukraine's army and its border troops will of course take adequate measures," Parubiy said at a briefing in Kiev Friday.
AFP Photo/Genya Savilov