A Crisis Turned Catastrophe In Texas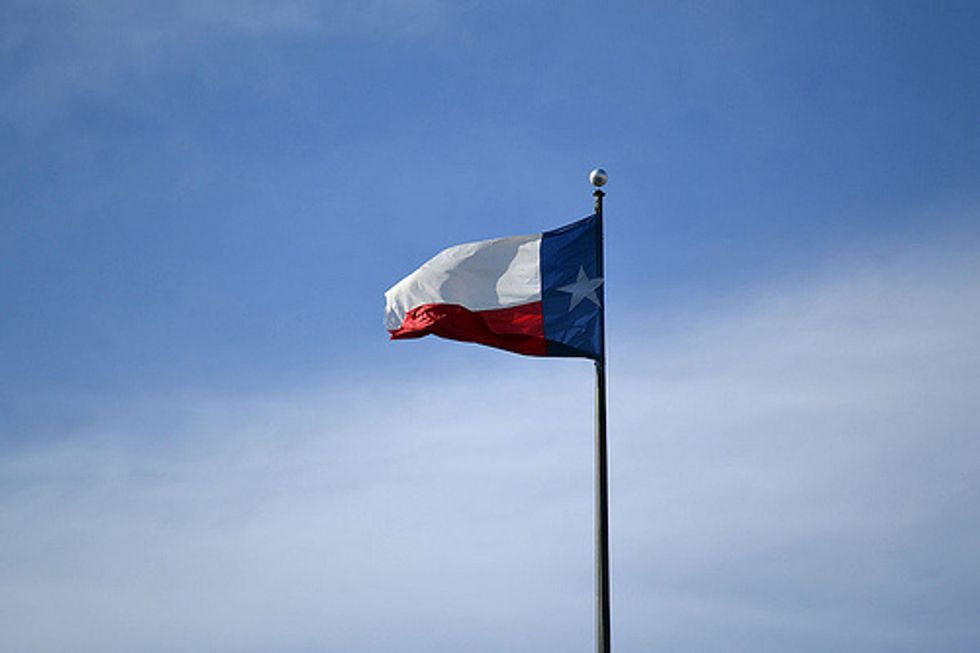 The Texas legislature created a crisis of women's health care with House Bill 2, and the latest decision from the 5th Circuit Court of Appeals will bring Texan women to the brink.
Last night, a decision by the 5th Circuit Court of Appeals left Texas with no more than eight remaining abortion clinics. You would think by now the willingness of state lawmakers to deliberately create a health crisis among their constituents – and the willingness of the courts to allow it – would be no surprise. But I continue to be shocked.
"All Texas women have been relegated today to a second class of citizens whose constitutional rights are lesser than those in states less hostile to reproductive autonomy, and women facing difficult economic circumstances will be particularly hard hit by this devastating blow," said the Center for Reproductive Rights' Nancy Northrup.
House Bill 2 could be the grand finale in Texas' efforts to completely dismantle its reproductive health infrastructure on which women – particularly poor women, women of color, young women, and immigrant women – have relied for decades. Pretty soon there won't be any clinics left to close. Just three years ago, conservative lawmakers gutted the state's family planning program, which closed approximately 80 family planning providers across the state, caused 55 more to reduce hours, and left hundreds of thousands of women without access to reproductive healthcare. Even before those programs were eviscerated, they provided care and services to only 20 percent of women in need.
And as if that wasn't enough, lawmakers introduced HB2, a bill that imposes onerous restrictions on abortion providers and demands that all clinics meet costly – upwards of $1 million – building requirements to qualify them as ambulatory surgical centers (ASCs). Lawmakers claimed these regulations were critical to protecting the lives and health of Texas women, but that's simply not the case. Currently more than three-quarters of the state's ASCs have waivers that allow them to circumvent certain requirements: unsurprisingly, abortion providers are prohibited from obtaining those same waivers. HB2 quickly closed the majority of the state's 41 clinics that offered abortion services – clinics that also provided birth control, pap smears, breast exams, pregnancy tests, and a host of other services. There are few, if any, providers to take their place.
These new restrictions add an unbearable weight to the burdens that too many of Texas' women already shoulder. Texas has one of the nation's highest unintended and teen birth rates. The nation's lowest percentage of pregnant women receiving prenatal care in their first trimester. The highest percentage of uninsured children in the nation. High rates of poverty and unemployment and a woefully inadequate social safety net. And lawmakers who refuse to expand Medicaid, leaving nearly 700,000 women who would qualify for coverage without it.
Just a few weeks ago, Judge Lee Yeakel of the United States District Court in Austin gave health advocates an iota of hope when he ruled HB2 to be an undue burden on women's constitutionally guaranteed right to an abortion. Yeakel's decision wasn't just significant because it delivered a win for humanity in Texas after countless losses, or because the concept of an undue burden was finally being used to protect – not erode – women's right to chose, but because it was based on facts. Facts! Judge Yeakel relied on incontrovertible data to call BS on a law that purports to protect women, but has only ever been about abolishing abortion access.
He argued that for many women, HB2 might as well be an outright ban on abortion. He asked how the eight (at most) providers left could ever each serve between 7,500 and 10,000 patients. How would they cope with the more than 1,200 women per month who would be vying for limited appointments? "That the State suggests that these seven or eight providers could meet the demand of the entire state stretches credulity," he said.
Yeakel acknowledged the complex intersections of women's health and economic (in)security:
The record conclusively establishes that increased travel distances combine with practical concerns unique to every woman. These practical concerns include lack of availability of child care, unavailability of appointments at abortion facilities, unavailability of time off from work, immigration status and inability to pass border checkpoints, poverty level, the time and expense involved in traveling long distances, and other inarticulable psychological obstacles. These factors combine with increased travel distances to establish a de facto barrier to obtaining an abortion for a large number of Texas women of reproductive age who might choose seek a legal abortion.
Yeakel warned that the stated goal of improving women's health would not come to pass. And it won't. The increased delays in seeking early abortion care, risks associated with longer travel, the potential increases in self-induced abortions "almost certainly cancel out any potential health benefit associated with the requirement," he said.
But Yeakel's arguments were not compelling enough for the 5th Circuit, which finds it perfectly acceptable that more than one million women now need to travel more than 300 miles (and many women even further) to access health care that is constitutionally guaranteed to them.
This decision will have a ripple effect. Other anti-choice lawmakers across the country are following Texas' lead, imposing similar restrictions on clinics and physicians who provide abortions. The vindication of Texas lawmakers who have used their legislative power to wreak havoc on the lives of women and families will only continue to embolden other states seeking the same goals.
Conservatives like to argue that they are not waging a war on women. Today there are a whole lot of us who find it impossible to argue otherwise.
Andrea Flynn is a Fellow at the Roosevelt Institute. Follow her on Twitter @dreaflynn
Cross-posted from the Roosevelt Institute's Next New Deal blog.
The Roosevelt Institute is a non-profit organization devoted to carrying forward the legacy and values of Franklin and Eleanor Roosevelt.
Photo: Glenn~ via Flickr
Want more political news and analysis? Sign up for our daily email newsletter!