Crocodile Attacks Swimmers In Coral Gables Canal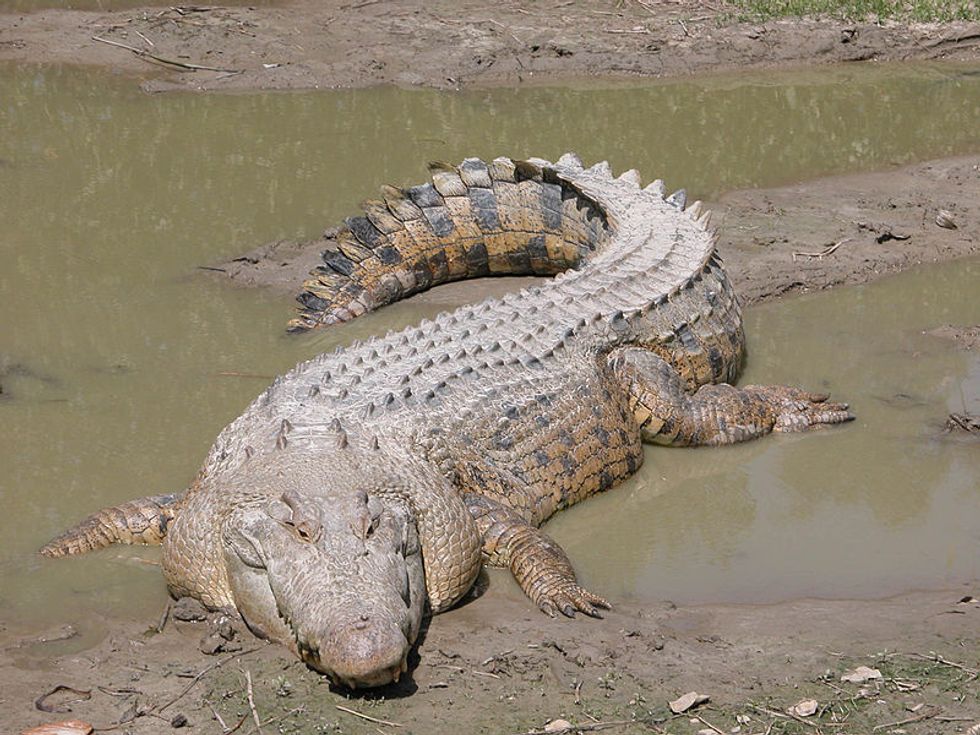 By Monique O. Madan, The Miami Herald
MIAMI — Coral Gables, Fla., authorities on Monday were combing a canal for a crocodile that went on the attack over the weekend. They're also handing out warnings to area residents.
Two people were bitten by the croc while swimming in a Coral Gables canal around 2 a.m. Sunday, said Jorge Pino, a spokesman for the Florida Fish and Wildlife Conservation.
Both were taken to South Miami Hospital with non-life-threatening injuries and were released Monday, Pino said. The victims were identified as Alejandro Jimenez, 26, of Doral and Lisset Rendon, 23, of Miami.
Jimenez and Rendon were swimming in a canal behind a home in the 1300 block on Lugo Avenue during a party when the croc chomped.
Both were in the water when the 8- to 9-foot croc first bit Rendon. She managed to escape its grasp and swam to the dock, according to Pino. She was bitten in the back and shoulder area.
Partygoers all ran to shore and dragged her out. Then Jimenez tried swimming back to the dock. The croc bit his hands and torso.
"The bite happened right behind the residence. We don't know why these two individuals would be in a canal that's known to have crocodiles at such hour," Pino said.
Coral Gables police responded to an animal bite at around 2:30 a.m., said spokeswoman Kelly Denham.
On Monday, police were going door to door, handing out guides on "living with crocodiles," Denham said.
"We need to pass this out because crocodiles were here way before these houses were built," she said.
According to Pino's records, this is the first time an American crocodile has attacked a human in Florida.
Authorities will continue the search for the crocodile into Monday night, when croc activity is at its peak. Because crocodiles are federally protected, officials will "relocate the croc to its natural habitat," which is usually at the reserve between Miami-Dade and Monroe counties.
Photo via WikiCommons
Interested in national news? Sign up for our daily email newsletter!