CSX Train Carrying About 8,000 Tons Of Coal Derails In Maryland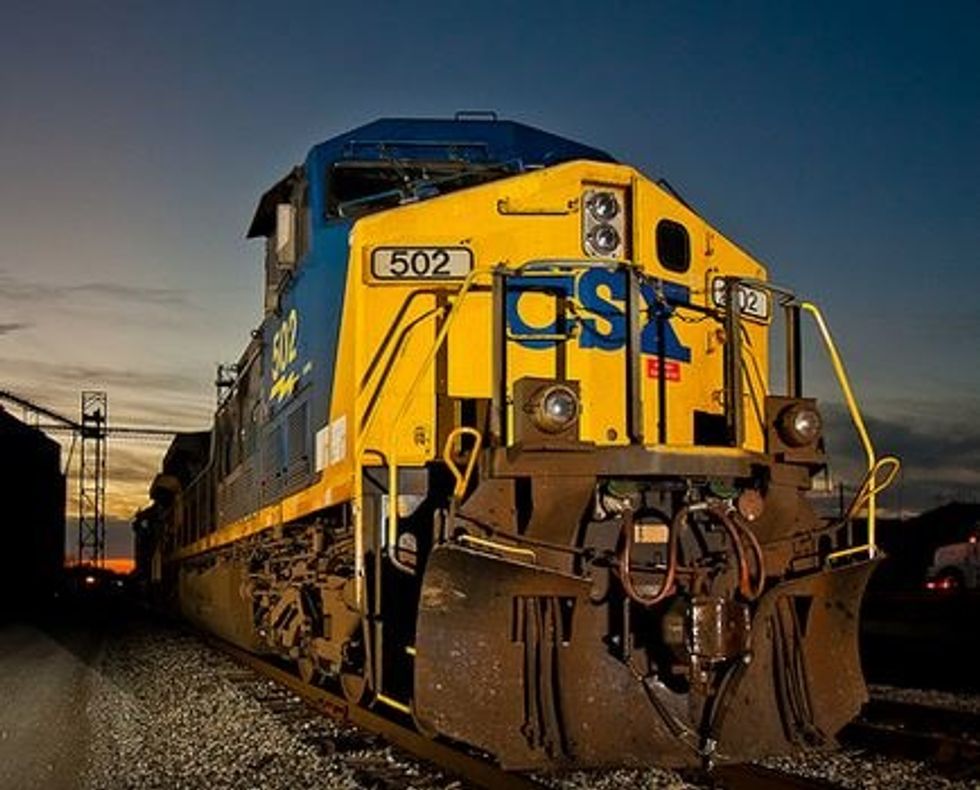 By Kevin Rector, The Baltimore Sun
A CSX freight train carrying about 8,000 tons of coal partially derailed in Bowie, MD, early Thursday morning, according to CSX officials and the Prince George's County Fire & EMS Department.
The incident marked the third major Mid-Atlantic incident for the railroad since Wednesday, when a train carrying crude oil derailed and exploded in Lynchburg, Va., and a massive retaining wall collapsed onto freight tracks in Baltimore.
Gary Sease, a CSX spokesman, said Thursday that the railroad is focused on the needs of nearby residents in Baltimore and Lynchburg, and did not have estimates for when any of the tracks would be cleared.
Whether heavy rains in Maryland and Virginia played a role in the accidents will be part of the railroad's investigations, Sease said.
The line where the derailment occurred in Bowie is also a freight line, officials said — raising questions about the combined impact the Baltimore and Bowie incidents will have on freight movements in the region, including out of the port of Baltimore.
The Baltimore tracks covered by the collapse and subsequent landslide in Baltimore serve trains carrying container cargo out of the Seagirt Marine Terminal, and port officials were assessing the potential impact on port operations late Wednesday, according to Richard Scher, a Maryland Port Administration spokesman.
Sease said all of CSX's operations out of Seagirt were at a "standstill" as of Thursday morning.
"But we're talking to (the Maryland Port Administration) on contingency plans, and of course working at the Baltimore site to determine how quickly we can get our line open there," Sease said.
Commuter lines were not affeected in Baltimore or Bowie, officials said.
No injuries were reported in the Bowie incident, which firefighters and hazardous-materials personnel responded to at about 2:30 a.m. near the intersection of Old Annapolis Road and Laurel Bowie Road, Prince George's fire officials said.
The train of three locomotives and 63 cars was headed from a coal mine in southwestern Pennsylvania, outside Pittsburgh, to Woodzell in southern Maryland, Sease said.
Three CSX employees who were aboard the train at the time were accounted for and uninjured, officials said.
At the scene, three locomotives and 10 train cars had left the tracks but did not overturn, according to the fire department. According to Sease and in images shared on Twitter by the Bowie Volunteer Fire Department, which also responded, at least one car appeared to have overturned, spilling its load of coal.
Prince George's officials said there were "no immediate life safety concerns or haz-mat issues" at the site of the Bowie derailment, and the situation had been turned over to CSX.
Fire officials will "continue to monitor the situation throughout the day," the department said.
Photo: Brandon Townley via Flickr