Cuba Frees 53 Political Prisoners Identified In U.S. Talks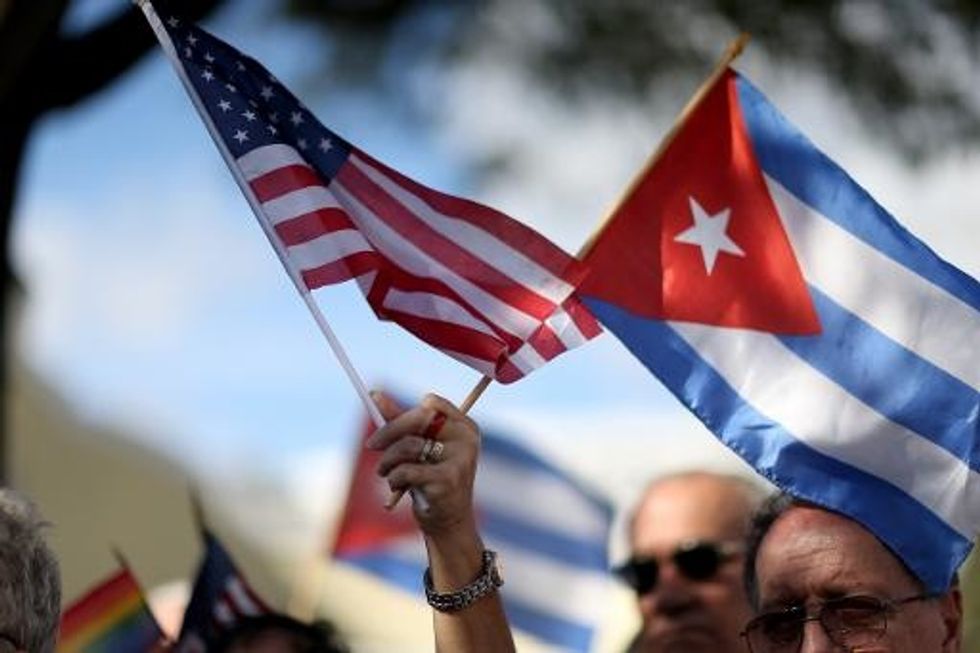 By Angela Greiling Keane, Bloomberg News (TNS)
WASHINGTON — The Cuban government has released all 53 political prisoners it pledged to free during talks with the U.S., a senior administration official said.
The political prisoners had been identified by human rights organizations as being held by the Cuban government for advocating political and social reforms or engaging in other political activities, said the official, who requested anonymity because the announcement wasn't yet public.
U.S. officials shared the names of the prisoners during negotiations prior to announcing in mid-December that they would restore diplomatic relations with Cuba for the first time in more than a half century.
The Cuban government notified the White House of the prisoner release, and the U.S. Interests Section in Havana was able to verify that they were freed, the official said.
The announcement was made eight days before President Barack Obama gives his annual State of the Union address, the first time he will appear before Republican critics of his move to normalize relations with Cuba. The release will help Obama back up his argument that improving relations with the island nation 90 miles south of Key West, Fla., will improve human rights and democracy there.
Cuban President Raúl Castro has said the move wouldn't change the politics of the nation.
Obama made the surprise announcement last month that the U.S. will ease some travel and financial restrictions and permit U.S. companies to export telecommunications equipment, agricultural commodities, construction supplies and materials for small businesses. The U.S. also will reopen its embassy in Havana.
Last week, Obama asked Mexican President Enrique Peña Nieto for help in pressuring Cuba to make democratic reforms.
Peña Nieto called Obama's Cuba move "audacious" and pledged Mexico's cooperation with the U.S. initiatives. Obama said that other countries didn't follow the U.S. lead in severing diplomatic relations with Cuba.
While Obama can't lift the embargo, set by law, against Cuba, he made the moves he could within his executive authority.
___
With assistance from Nicole Gaouette in Washington.
AFP Photo/Joe Raedle