Cuba, U.S. Launch High-Level Talks In Havana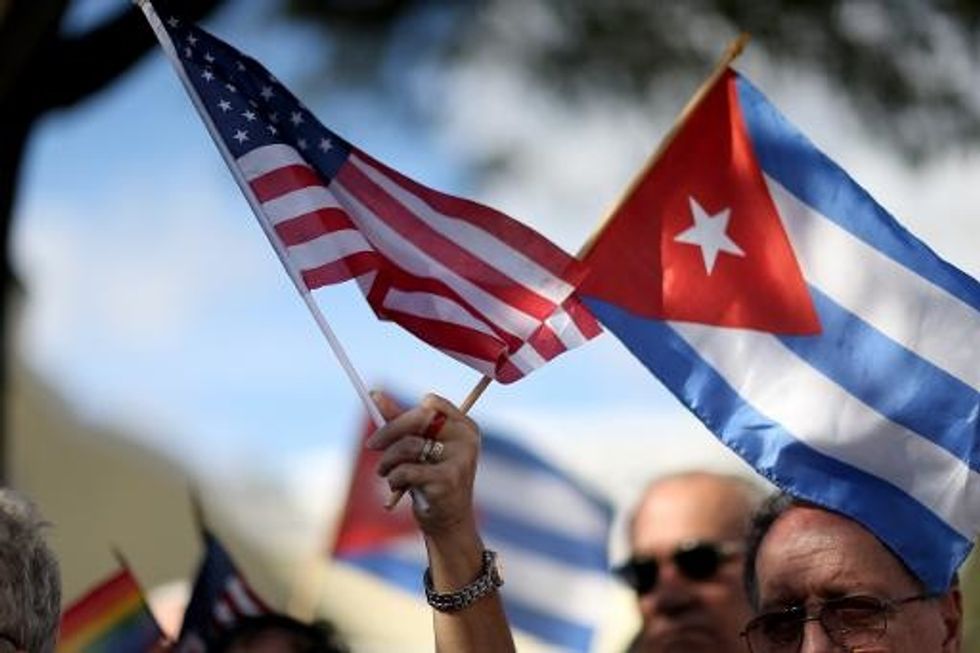 By Tracy Wilkinson, Los Angeles Times (TNS)
HAVANA — Cuba and the United States launched their highest-level talks in a generation Wednesday, agreeing to disagree on basic immigration policies but recognizing a new spirit of cooperation.
Wednesday's meeting was the first of two days of sessions here in the Cuban capital, the first official face-to-face talks since Presidents Barack Obama and Raul Castro announced plans to open diplomatic ties after a half-century of animosity.
As could be expected, however, little progress was made on long-standing disputes.
Josefina Vidal, Cuba's foreign ministry official in charge of affairs with the U.S., criticized the American policies that allow Cubans who enter the U.S. illegally to remain there. The so-called dry-foot, wet-foot rules are a "preferential treatment" afforded uniquely to Cubans that constitute the "principal incentive and stimulus" behind the flight of Cubans from the island, she said.
Vidal said the ease of immigration was also contributing to a brain drain of doctors and engineers who travel legally to third countries and then defect to the U.S.
Her counterpart in Wednesday's talks, Alex Lee, said U.S. officials made it clear that the U.S government would keep the special status in place. The exchange comes after a significant uptick last month in the number of Cubans braving the seas to reach Florida.
The U.S. "is committed to assuring that migration remains safe, legal and orderly," said Lee, deputy assistant secretary of state for Western Hemisphere affairs.
Lee and Vidal, director-general of the U.S. division of the Cuban Foreign Ministry, briefed reporters separately following conclusion of the first round of talks. On Thursday, Roberta Jacobson, an assistant secretary of state, will join the talks that will move into broader issues involving the normalization of diplomatic relations. She is the highest-ranking U.S. official to meet with the Cuban government here in 35 years.
Vidal said the migration policies, which have been in effect for nearly 20 years, contradict the new spirit of engagement. Still, both she and Lee sounded upbeat despite the differences and promised to continue working on the issue.
Obama, in his State of the Union speech Tuesday, said the "expiration date" on Washington's adversarial policies toward Cuba had long passed and the government's new attitude had "the potential to end a legacy of mistrust." Cuban officials have been trying to play down expectations, however, warning that they have no intention of changing the Communist nation's political system or one-party rule.
AFP Photo/Joe Raedle