Cuomo Pushes Back Against Report That He's Already Conceded 2016 To Clinton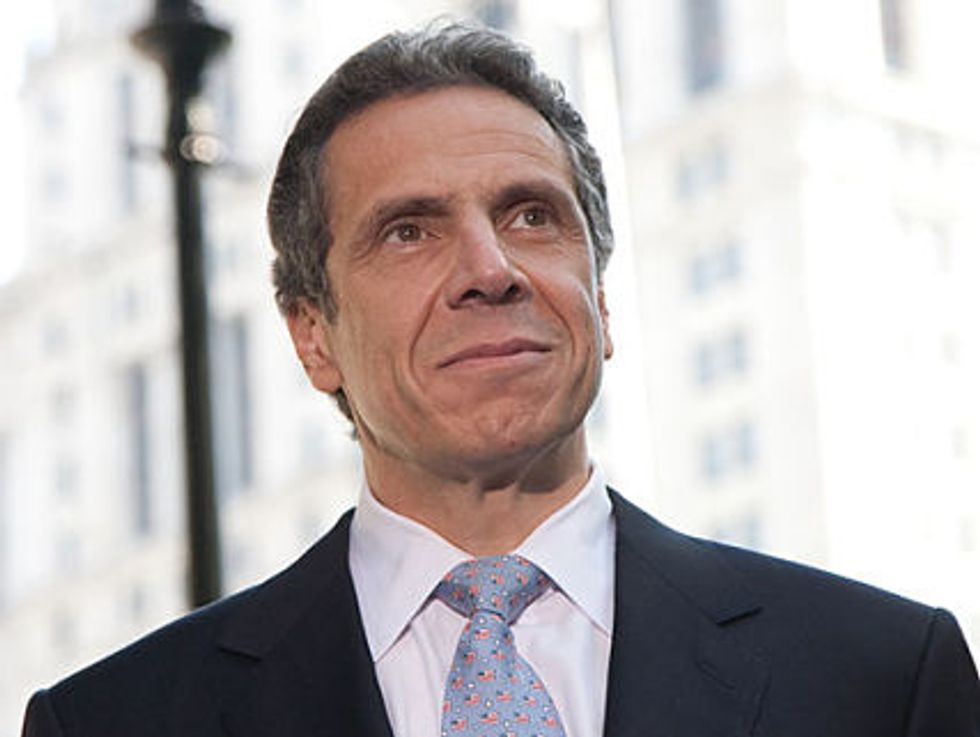 New York governor Andrew Cuomo is pushing back against a report that he has already decided not to run for president in 2016 if Hillary Clinton seeks the Democratic nomination.
On Monday, the New York Post reported that Cuomo had privately ceded the nomination to Clinton, if she chooses to pursue it.
"The governor has told people in recent weeks that there's not a chance for him to run if Hillary gets in the race because she'll easily wrap up the Democratic nomination," a Cuomo administration insider told the Post.
"He knows that and he accepts that, so he won't even be thinking at all in those terms — unless Hillary decides not to run, which seems unlikely," the unnamed source added.
Later in the day, the popular New York governor dismissed the report as "Monday rumors."
"Hillary Clinton is going to do whatever Hillary Clinton is going to do and I'm doing what I'm doing," Cuomo said during an interview on public radio's "Capitol Pressroom."
"I'm focusing on running this state and doing it the best I can. And that's all there is to that," he continued.
"There is no truth to the assertion that I am talking presidential politics and strategy and what Hillary Clinton should do or shouldn't do or what I'm doing presidentially," Cuomo added. "The only discussions I'm having are how to help this state … and to the extent that I'm focusing on politics, it's my [re-election campaign] next year."
Cuomo, who spent much of his first term as governor with an approval rating above 70 percent before seeing his numbers dip in recent weeks, could potentially be one of the Democratic Party's strongest national candidates were he to join the field. But many Democrats have speculated that Clinton would clear the Democratic field if she enters the race — even though other Democrats such as Maryland governor Martin O'Malley are already openly flirting with a 2016 run.
If Clinton does indeed run, she would almost certainly enter the race as the overwhelming favorite. Although there are almost three years to go until the first 2016 ballots are cast, as of now Clinton polls well ahead of her potential competition.
Photo: Pat Arnow via Flickr.com