Advertising
Start your day with National Memo Newsletter
Know first.
The opinions that matter. Delivered to your inbox every morning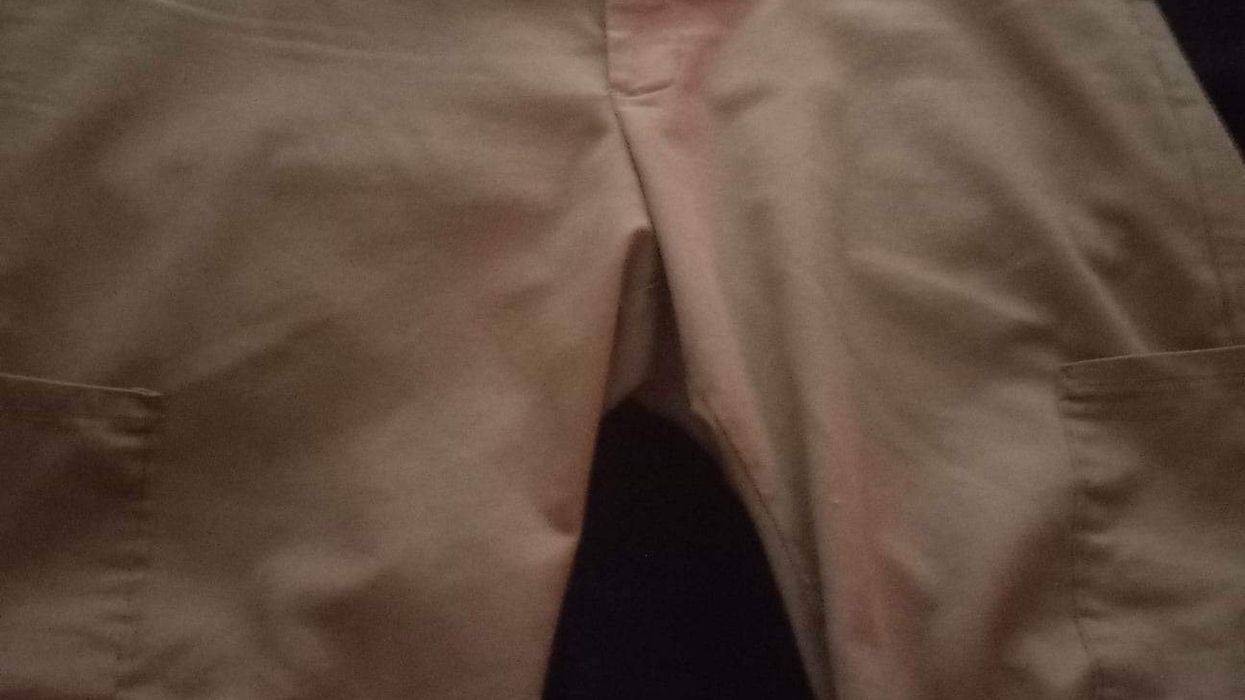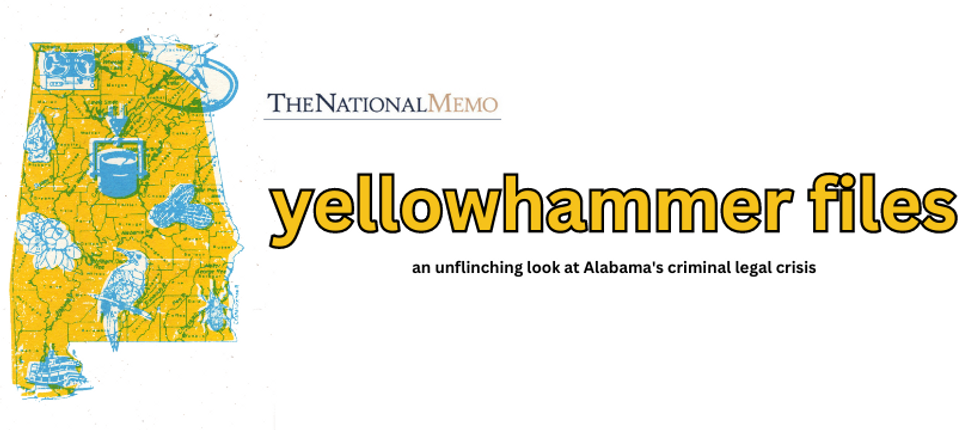 William Phelps has done everything right since he was incarcerated in 2019. He's a GED tutor. He's taught multiple classes in prison like personal finance.
"It's not like I've just been in here marking time, doing drugs. That's not my scene and I don't do that," Phelps said.

Trouble arose when Phelps wore khaki shorts. He's allowed to wear them. Indeed they're part of the uniform. But these shorts were from the outside. "Free world clothing" is what authorities called it, shorts that any one else might have worn to garden or conduct a Zoom meeting. Even though they matched what the state of Alabama issues to men, these weren't actually issued to him by the state.
Other men around him wear black shorts, blue shorts, clothing that doesn't even attempt to match the state uniform. Still, an officer issued him a disciplinary report for low-level contraband for the shorts and some medication that belonged to him — Vitamin B — that someone had pulled the name label from.
On May 4, 2023, a hearing officer revoked 1080 days or 2.95 years of Phelps' earned good time — Alabama calls it Correctional Incentive Time but it's time earned off his sentence for good behavior — for the shorts.
"It's like receiving an entirely new prison sentence," Phelps said.
Phelps' disciplinary dustup happened during a sea change in how Alabama handles misconduct. Last year, a man named Austin Hall allegedly shot and killed a Bibb County, Alabama sheriff's deputy after he had been released from custody. Because Alabama Department of Corrections (ADOC) had failed to claw back 2000 days of Hall's earned good time for an escape attempt from a work release program, state officials blamed the incentive program for Hall's alleged mistake — Alabama Attorney General Steve Marshall issued a statement assailing Alabama's good time law, rather than the state's own failure to rehabilitate him.
After that, changes came to the disciplinary system within Alabama prisons. First, just this January, ADOC updated its disciplinary Administrative Regulation for the first time in 20 years. To give the new rules special force and gild the disciplinary lily, Gov. Kay Ivey signed Executive Order 725 for the regulations' implementation.
Then good time policies underwent legislative change.
Good time isn't for everyone in Alabama's prisons. In fact, it's for very few — about 10 percent of Alabama's approximately 26,000 confined souls are eligible — and even then the state is pretty picky about who gets it. The state divides eligible inmates into three classes. At one time, Class I inmates (the lowest risk calculation) could reduce their sentences by 75 days for every 30 days served. Class II inmates could shave 40 days for 30 days served and, for Class III, 20 days for 30 days served.
Now, because of the new law, prisoners earn less than half of what they would have before this year. For Phelps to earn back the 1080 days, it will take him 36 months rather than 14 months.
According to the updated regulation, it's clear that Phelps could have lost "at least one day" of his good time for the disciplinary report; his maximum penalty should have been 30 days lost. The rules are also explicit about losing 1080 days; it's reserved for high level violations and Phelps wasn't even accused of that level of misconduct. And, because of the new law, now it's even harder for Phelps to earn that back.
It looks like a case of picayune punitivity but lasting consequences await people who aren't even incarcerated.
"You're literally dramatically changing not only my life but my family's life. I have a family, a daughter [who's] waiting on me." Phelps could be home as soon as November if his good time were restored.
Phelps' story is important for two reasons. First, the way prison discipline is wielded impacts the length of someone's sentence; that means the gross mismanagement of these facilities becomes a de facto adjudication of criminal penalties. A system as dysfunctional as the ADOC should have no say over how long a person remains in custody.
Not only can a person lose years of earned good time for a disciplinary action, but these reports affect parole decisions, which rarely go in favor of the person seeking release in Alabama regardless of their rehabilitative status. Besides, discipline is applied unevenly and illegally anyway. Considering that between 40-50 percent of all disciplinary reports are bogus, according to Daniel E. Manville, Clinical Professor of Law and Director of the Civil Rights Clinic at Michigan State University College of Law, it's a scene fraught with unfairness.
Second, Phelps' shorts expose the tension between policy and action in the Yellowhammer State. Lawmaking is little more than performance; it doesn't even matter what the law requires because officials ignore it. Even if a member of the Alabama legislature supports the new good time law, it and the Administrative Regulation are clear that Phelps should have lost no more than 30 days for this minor — some might even say inconsequential — offense. Instead an official imposed 36 times that penalty.
And ADOC is doing nothing to bring this penalty into line with its own regulation and has declined to comment on the record.
The way officials are unbound by law and rules in the Yellowhammer State isn't limited to what people are wearing. I'm hearing reports of illegal detention (holding people past their end of sentence date), imposing sentences that aren't authorized by law, wrongly convicting defendants under an incorrect statute.
The law is designed to be a shield not a sword, but that's exactly how Alabama officials use it. They swing the blade however they want, indifferent to where and how it lands.
Chandra Bozelko served more than six years in a maximum-security facility in Connecticut. While inside she became the first incarcerated person with a regular byline in a publication outside of the facility. Her "Prison Diaries" column ran in The New Haven Independent. Her work has earned several professional awards from the Society of Professional Journalists, the Los Angeles Press Club, The National Federation of Press Women and more.Her columns now appear regularly in The National Memo.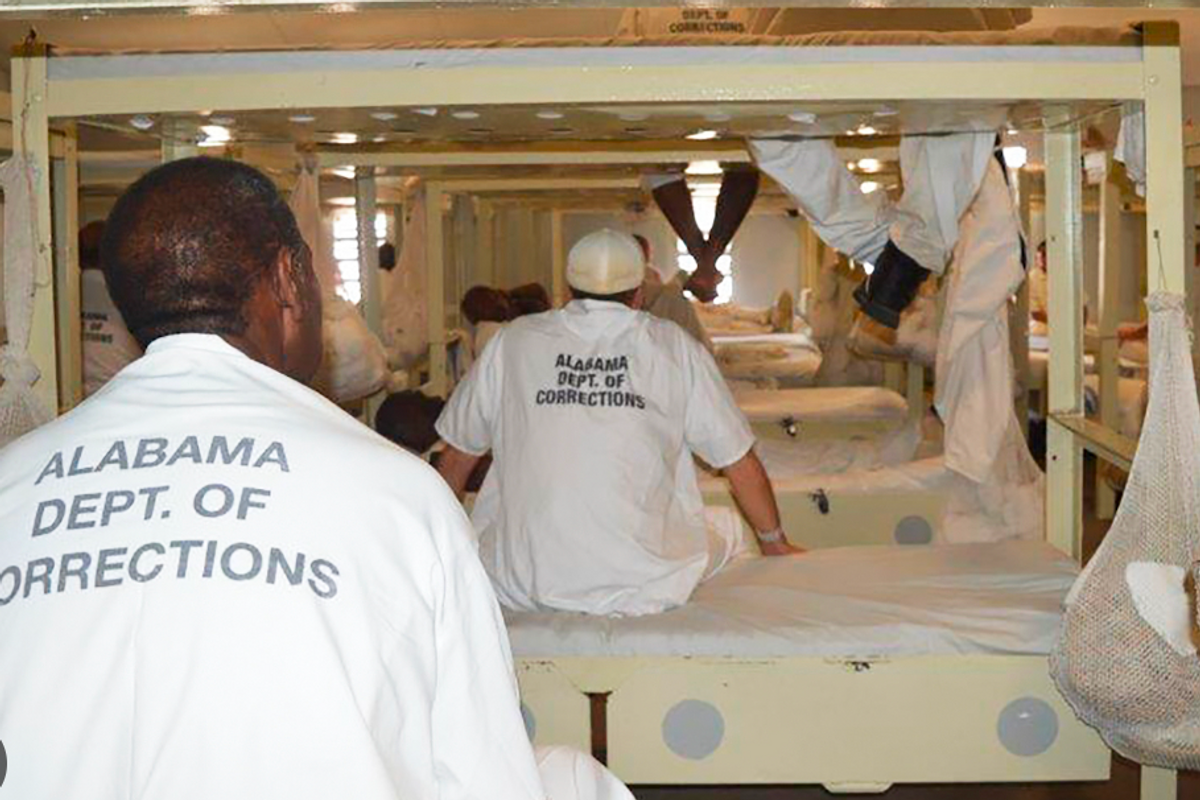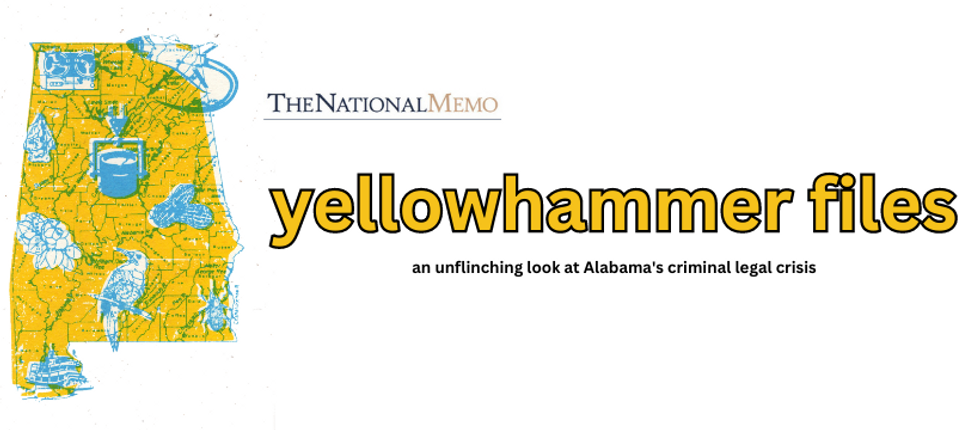 Lice so severe that even kerosene couldn't kill them. Shoeless feet padding aimlessly. Gross malnourishment.
That's how people described the Yellow Hammers, a semi-isolated colony of the ostracized and downtrodden in Illinois that developed during the Reconstruction Era.

The history of the Yellow Hammers is murky. As the legend goes, a Colonel Brodie of the Civil War — it doesn't include a first name — came home to Alabama, the Yellowhammer State, and relocated to Wilmington, Illinois where he purchased several acres of wooded land and invited anyone from his home state to come live on it, creating essentially an encampment people called "Brodie's Woods." Those people who relocated to Wilmington from Alabama were impoverished, almost permanently, and made pariahs in the community as they huddled on Brodie's land.
The pariahs' poverty prevented those among them who were employed from purchasing their own equipment so they used company tools — when they were able to work — whose handles were painted yellow.
These stories, reported by a high school student, can't be confirmed. First, the only nineteenth century colonel named Brodie was about 12 years old when the Civil War started. One William Brodie from Alabama fought in the Civil War but there's no record of his being a colonel. A now defunct local Chicago newspaper, the Surburbanite Economist, reported in 1970 that an area of Wilmington, Illinois was known as Brodie's Woods, but that's one of very few verifiable mentions of the area.
The more likely story of the root of Yellowhammer is that a cavalry of soldiers from Huntsville went to Kentucky during the Civil War to aid Gen. Nathan Bedford Forrest's — history will call him both a Grand Wizard of the Ku Klux Klan and an innovative warrior — Company A of the Confederate Army. They wore new sharp gray uniforms adorned with brilliant yellow trim. A Confederate soldier in tatters said they looked like the bird the yellowhammer, a type of woodpecker, which was made Alabama's state bird in 1927. The Yellowhammers ended up becoming valuable team members; they supported several of Gen. Forrest's victories, one of which frustrated Gen. Ulysses Grant's Vicksburg Campaign.
That the history of the Yellow Hammers is so hard to pin down says quite a bit about the state today; tracing what really happens proves difficult. Even though Alabama media tries to cover events inside the prisons, the state of news in 2023 dictates that coverage isn't as complete as anyone would like.
Just as the history of the Yellowhammers is unclear, the view into Alabama's prisons is muddied by the Alabama Department of Corrections (ADOC) and its commitment to opacity. The officials who run that system do not like looksies. Early this year, ADOC stopped releasing the number of in-custody deaths on a monthly basis, ostensibly because there were so many that they either couldn't keep up or didn't want to be embarrassed by their inability to protect the state's wards.
Nevertheless, the reports of carnage that keep dripping out — two men were murdered on May 15, 2023, an additional pair added to a list of over 60 since January 1, 2023 — have contributed to a narrative that men and women in Alabama prison are incorrigible, even feral, when all they're doing is adapting to the environment that the state has established for them.
The truth is that a good number of them are quite high-minded. When they staged a strike last fall, they didn't even protest the squalid conditions they live in, which happen to be deplorable. Instead they sought policy reform on sentencing and parole which will ultimately benefit people beyond them.
Their strike demands were imminently reasonable, despite Gov. Kay Ivey's disagreement. But the demands were really only part of the story of the strike. My sources tell me that — under the guidance of some dedicated leaders who I won't name now — rival gangs and sworn enemies convened in good faith to hammer out what they needed to ask for. In that respect, they're behaving better than many of us on the outside if they can display that type of comity. They came together despite the fact that they worry every day — along with family and friends — that they'll be killed or starved. They're fighting back non-violently. Bravely.
And even effectively. Because of the strike demands, lawmakers introduced two bills poised to pass the Alabama legislature. First is a bill that would mandate the right to attend one's own parole hearings by video (they can't attend these crucial proceedings now) and second is a bill that would allow people serving life sentences to petition to have their punishment reduced. Most prison work stoppages achieve nothing. This group of men and women convinced people to listen and act. Do not count these people out.
That doesn't mean the wind is under their yellowhammer wings. Gov. Ivey just signed a bill into law that reforms the so-called "good time" statute by making it harder to earn time off one's sentence because ADOC failed to take the good time of someone who attempted escape. Their resilience doesn't mean they're safe now or being treated justly. It's just the opposite.
Alabama's prison population reflects a lot of their yellowhammer history. Like woodpeckers, they're tenacious fighters. Much like the Yellowhammer Cavalry in 1862, they're nimble, capable of putting up a few wins, but then ultimately forgotten.
And they aren't living much differently than Brodie's Yellow Hammers. Some aren't supplied shoes and therefore aren't allowed in the chow hall. As I have reported before, the ADOC intentionally starves them when they assert their rights. They wander, often squatting in dorms where they're not assigned because they want to avoid being raped. The violence doesn't cease; I hear reports of outright beatings that all too often result in lost "good time" but no medical treatment. And they huddle, displaced and ostracized, in one of Alabama's 15 state-sanctioned colonies of fear and panic.
But unlike the legend of Brodie's Woods, these tales are true and verifiable. There's no fiction here. It's traceable. It tracks, all too well.
That's why today The National Memo announces an unflinching series that goes inside Alabama's criminal legal crisis: the Yellowhammer Files. We're going to trace and track data and stories until something changes. Check these files as they are published and you will be stunned by what you read.
Chandra Bozelko served more than six years in a maximum-security facility in Connecticut. While inside she became the first incarcerated person with a regular byline in a publication outside of the facility. Her "Prison Diaries" column ran in The New Haven Independent. Her work has earned several professional awards from the Society of Professional Journalists, the Los Angeles Press Club, The National Federation of Press Women and more.Her columns now appear regularly in The National Memo.