Dark Money Operative Sees Hope For Meth House Documents Go Up In Smoke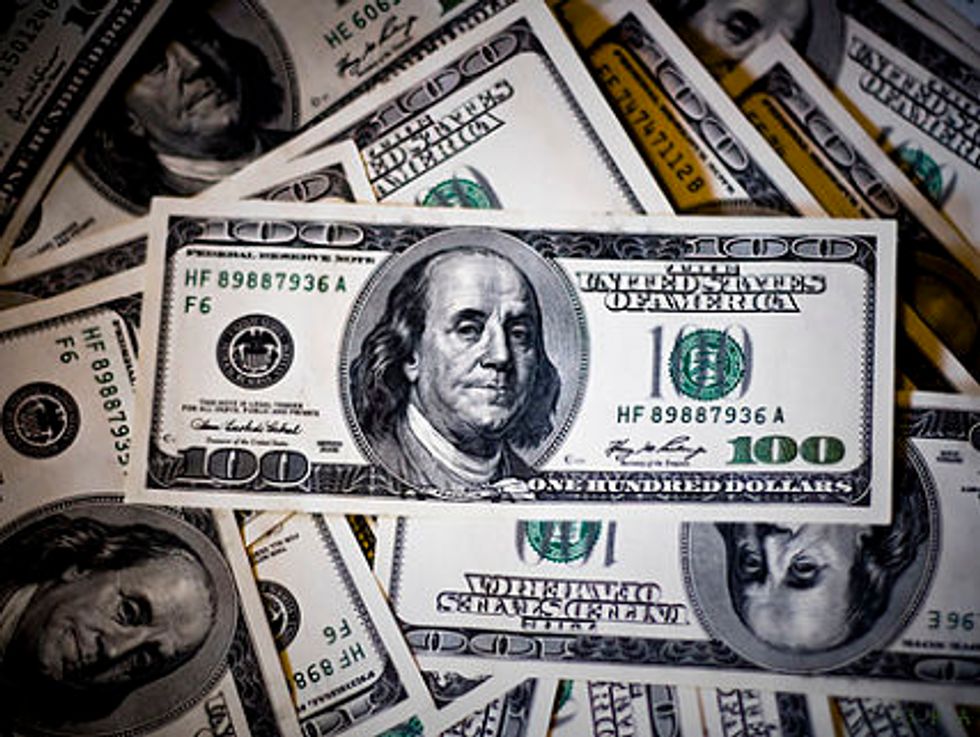 by Kim Barker,ProPublica.
In a sharply worded ruling, a federal judge in Montana said Tuesday that documents found inside a Colorado meth house pointing to possible election law violations will not be returned to the couple claiming the papers were stolen from one of their cars.
Instead, the thousands of pages will remain where they are — with a federal grand jury in Montana, investigating the dark money group American Tradition Partnership, once known as Western Tradition Partnership, or WTP.
The documents, detailed last fall in a Frontline documentary and ProPublicacoverage, point to possible illegal coordination between candidates and WTP, which since 2008 has worked to replace moderate Republicans with more conservative candidates in both Montana and Colorado. The documents, including a folder labeled "Montana $ Bomb," provided the first real glimpse inside a dark money group. Such so-called social welfare nonprofits, which have poured more than $350 million into federal election ads in recent years, don't have to disclose their donors.
Conservative political consultant Christian LeFer, a former WTP official, and his wife, Allison LeFer, who helped run the couple's printing shop, sued Montana's former Commissioner of Political Practices Jim Murry and the state of Montana to recover the documents.
On Tuesday, the LeFers lost in almost every way possible. They didn't get their documents. They didn't get any money; instead, they'll have to pay Murry's fees, which haven't yet been totaled. They won't be able to file their complaint against Murry ever again.
And on every page of his ruling, U.S. District Judge Donald Molloy seemed to somehow insult them.
At one point in his 34-page ruling, Molloy referred to "the procedural morass caused by the LeFers' posturing." Since last fall, the LeFers have filed at least five separate complaints in different courts, sometimes with factual errors.
Molloy's colorful order is a fitting coda for one of the strangest stories about how dark money groups have tried to influence elections.
Although WTP operated at the state level, it won national attention for its fight against campaign-finance restrictions. It sued successfully to overturn Montana's ban on corporate spending in elections, which meant the U.S. Supreme Court's Citizens United decision applied to all states. WTP also fought with state regulators for more than two years over their ruling that the group was a political committee and should have to report its donors. (Last year, ProPublica and Frontline obtained the bank records of the group, the first time a dark money group's donors have been made public.)
The mysterious boxes of documents, found in a meth house in Colorado, were sent to Montana investigators in March 2011, months after state investigators wrapped up their initial case. After Frontline obtained them in 2012, ProPublica and Frontline spent months investigating how Western Tradition Partnership and LeFer appealed to donors and worked with candidates to shape elections. Coordination between outside groups and candidates is not allowed.
The federal grand jury subpoenaed the documents last December, along with other documents relating to complaints against WTP. Grand jury proceedings are secret, so it's not clear what is being investigated. But the judge's order Tuesday indicates that the investigation involves more than just the Colorado documents. It's also the first sign in months that the grand jury is still hearing evidence.
Christian LeFer hasn't yet responded to an email asking about the Tuesday ruling.
Meanwhile, because you rarely see a federal court ruling replete with descriptions like "Groundhog Day litigation," "the ship of litigation" and "the curate's egg," we decided to compile our Top 12 list of quotes from the judge's order.
1. "…the Lefers' Complaint presents [sic] fanciful screed replete with distorted accusations implying and attributing bias and nefarious motive on the part of the Commissioner….This politicized rhetoric has no place in proper pleading and appears to serve but one purpose: it grabbed headlines."
2. "The pleadings evidence the Plaintiffs' belief that the end justifies the means, a principle that has no safe harbor in the rule of law."
3. "In January 2013….the LeFers served the Commissioner with a Motion seeking to hold the Commissioner in contempt. This Motion was never filed with the state district court or with this Court…It served as political theater rather than legitimate legal practice."
4. "Groundhog Day litigation, repeating the same case over and over again, amounts to little more than harassment."
5. "There was a time for LeFers to abandon the ship of litigation. They did not timely use the Rule 41(a)(1)(B) lifeboat, so now their case sinks and they, like captains, sink with it."
6. "Transparency is a (Montana) constitutional requirement because it is crucial to an informed electorate."
7. "The LeFers' insistence that the Colorado Documents are private property holds no water."
8. "Nothing in the record shows he (the commissioner) did not act in good faith or that he acted with malice or corruption."
9. "Furthermore, as this matter stands today, there is no means by which the Colorado Documents may be delivered to the LeFers, as they are in possession of a federal grand jury."
10. "The LeFers' claims repeatedly impute illicit conduct to the Commissioner and his office without a hint of proof or any factual support. As discussed earlier, this lawsuit began couched in nasty and unprofessional rhetoric, and continued with hyperbole."
11. "When the Complaint was filed, and continuously throughout this litigation, the LeFers advanced their case without factual or legal foundation. Their litigation tactics were not only unreasonable; they reflect a sad view of the democratic process and the rule of law."
12. "The Complaint is not even like the curate's egg."
Photo: "kaje_yomama" via Flickr