After Days Of Talking To Police, Suspected Serial Killer Refuses To Speak To Judge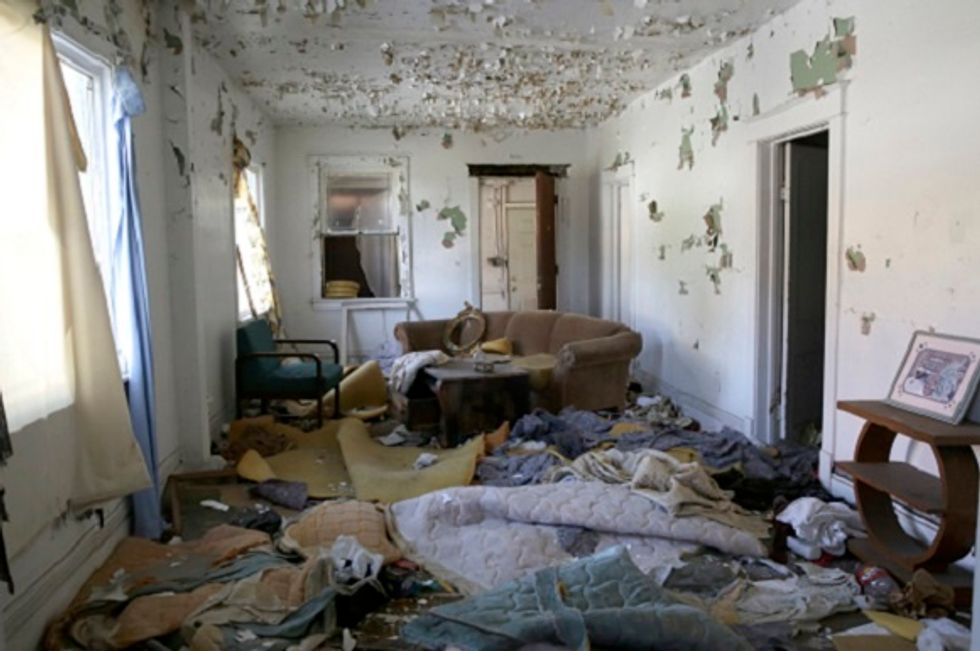 By Dan Hinkel, Lolly Bowean, and Peter Nickeas, Chicago Tribune
CROWN POINT, Indiana — A hearing for a suspect in the killings of seven women in Indiana was postponed Wednesday morning when he refused to answer any questions from a judge.
At a hearing that lasted just two minutes in Crown Point, Darren Deon Vann stared ahead and refused to acknowledge to the judge whether he understood why he was in court. The hearing was postponed for a week.
Judge Kathleen Sullivan told Vann he could be held in jail "forever" if he refuses to answer questions or cooperate in court.
"You can remain in jail forever," she told Vann.
Vann wore a gray-striped prison-issued jumpsuit and was held in a separate area in the courtroom. When he was brought before the judge, she told him it was a hearing to explain the reason for his arrest.
"Do you understand?" she asked.
But Vann just stared ahead blankly. She asked again and he did not respond.
The judge said she was taking his resistance as refusal to participate in the hearing and ended it.
Vann, 43, so far has been charged with strangling a 19-year-old woman in a Hammond motel Friday night, and officials say murder charges in the deaths of three of six other women found in vacant buildings in Gary are expected this week. Vann gave police information to help find those women, authorities said.
Police said Vann, a convicted sex offender, claimed to have killed more people over the past 20 years, but investigators are working with statements about other killings that are "very vague," said FBI Supervisory Special Agent Bob Ramsey, who is in charge of the agency's Merrillville office.
That left federal authorities trying to track Vann's movements around the country in recent years. "I think we may have … some legwork ahead of us," Ramsey said.
Investigators from the Cook County sheriff's office have started looking through open homicide files and missing persons cases for potential connections to Vann, though Sheriff Tom Dart acknowledged the search wasn't prompted by any piece of information Vann might have offered to police questioning him.
"Just enough information was coming out that we believed this guy was active and potentially has killed other people," Dart said Tuesday. "The border, as all borders are, there's no fences, no nothing."
Chicago police have also voiced interest in interviewing the suspect, according to a source.
About 70 people have been reported missing in Gary since 2010, McKinley said. Although there were many missing persons reports, the authorities had no reason to believe there was a serial killer in the area, though some of the victims were described as transient and involved in drugs or prostitution.
Vann has a violent criminal history, records show. He was accused of sexually assaulting and trying to strangle a 25-year-old woman in Texas in 2007, according to records. DNA on her clothing matched Vann, and he pleaded guilty to sexual assault and served five years in prison before his release in July 2013, according to records and Texas officials.
Records show Vann registered as a sex offender in Lake County, Ind., about a month after his release, giving a Gary address.
One of the women who has been identified, Teaira Batey, 28, of Gary had been missing since January. A second woman, Anith Jones, 35, of Merrillville was reported missing by a friend who had last seen her Oct. 7, according to a missing persons report. Vann is also a suspect in the slaying of Kristine Williams, 36, of Gary, police said.
Police had been looking for Batey and Jones, Freeman-Wilson said.
"We are confident that the police have followed up every lead. And that they did actively work the cases," she said.
Jones was the younger sister of Yolanda Nowells, a Chicago police officer. Jones grew up on Chicago's South Side but moved to Northwest Indiana about a decade ago, her sister said. Nowells said her family still is trying to piece together how Jones might have crossed paths with Vann.
"If there's anything that should be said about my sister, it is that she would never hurt anyone and would give the shirt off her back to help someone," Nowells said. "She was everyone (in the family's) favorite."
On Tuesday, dozens of officers searched about 120 of an estimated 10,000 vacant and abandoned buildings that dot Gary, a weathered former industrial center whose population has dwindled to about 78,000 from nearly 180,000 since 1960. The search yielded no human remains, Chief McKinley said.
As a result of the killings, the city is trying to expedite efforts to board up and tear down vacant buildings, the mayor said.
"We understand the safety risk that abandonment poses to the community," Gary Mayor Karen Freeman-Wilson said. "And so that will continue to be a priority."
Federal authorities, meanwhile, were trying to determine how they might investigate whether Vann — who has had listed addresses in Texas and North Carolina — has victims in other parts of the country, the FBI's Ramsey said. Authorities plan to examine his travels, he said, while also checking computers or other devices he used.
Ramsey confirmed that Vann had served in the Marines from November 1991 until September 1993. He received an "other than honorable" discharge, Ramsey said, for what he described as "a pattern of minor disciplinary infractions." Ramsey would not say what information Vann has given investigators that could pertain to his past.
Chicago Tribune reporters Jeremy Gorner and Christy Gutowski contributed.
Photo via Michael Tercha/Chicago Tribune/MCT
Want more national news? Sign up for our daily email newsletter.