DCCC Chief Pleads For Outside Money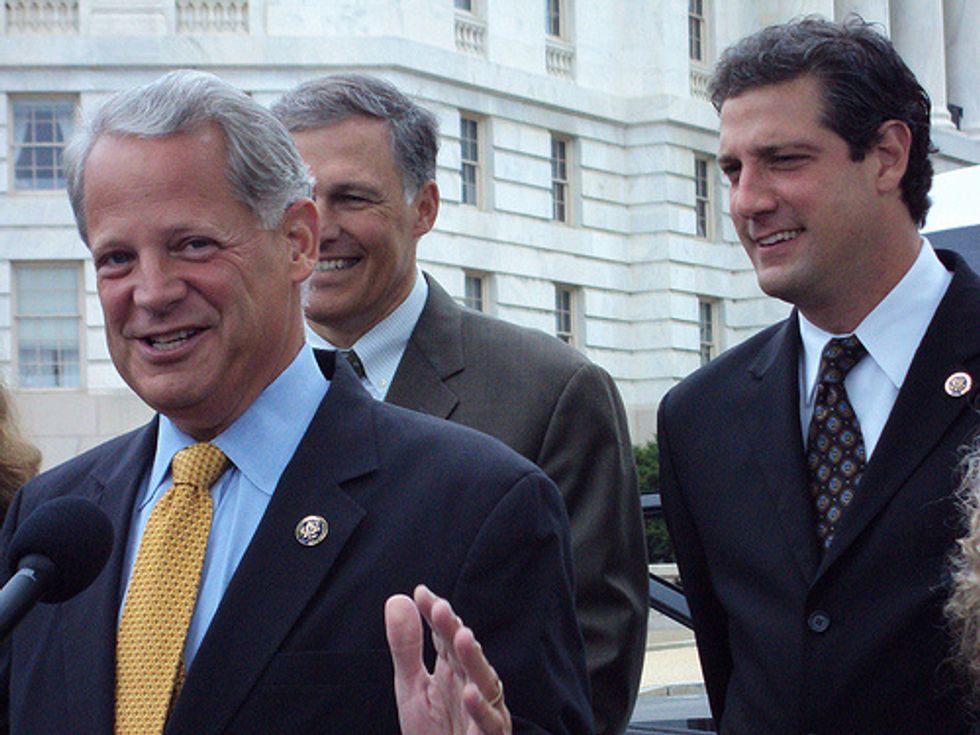 By Abby Livingston and Emily Cahn, CQ Roll Call
Democratic Congressional Campaign Committee Chairman Steve Israel told reporters Wednesday that he is "frustrated" that his party's outside groups have not supported House Democrats on television in the final stretch of the midterms.
Many big Democratic players — such as environmental and labor groups — focused their financial firepower on the Senate, which is in play this cycle. This has caused increased anxiety among House Democrats, who also face losses in 2014.
House Democrats must pick up a net of 17 seats to win control of the House, but it's increasingly likely the party will lose seats in that chamber this cycle. For the first time, Israel made a public plea to outside groups for their financial help.
"It is frustrating that the cavalry that has always been there doesn't seem to be there," the New York Democrat said. "My point is, I still have 20 days, and that is an eternity for outside groups to mount up the cavalry and get them up to the Hill."
Israel argued that competing for money with Senate campaigns is not a zero-sum game.
"I think they can do both," he said. "I don't believe it has to be one or the other."
He said his committee's priority is incumbent protection, but he urged Democratic groups to "not leave a single race on the table."
"We do have this incumbent-first strategy," he said, reflecting his committee's recent television ad reservation shifts from offensive to defensive races in the last week.
Republicans immediately dismissed Israel's comments on outside groups.
"Chairman Israel needs stop the Washington blame game and admit that President Obama and his devastating policies are casting a large shadow over the landscape for House Democrats," NRCC spokeswoman Andrea Bozek said in a statement after the news conference.
Israel sounded grim compared to previous appearances over his two-term tenure as DCCC chief. He repeated this was a "tough and unpredictable" environment for his party.
He said, though, all of his incumbents are still in the fight.
"Whether a wave erupts remains to be seen," he said.
Photo: Talk Radio News Service via Flickr