De Blasio On Pace For Record Blowout In New York City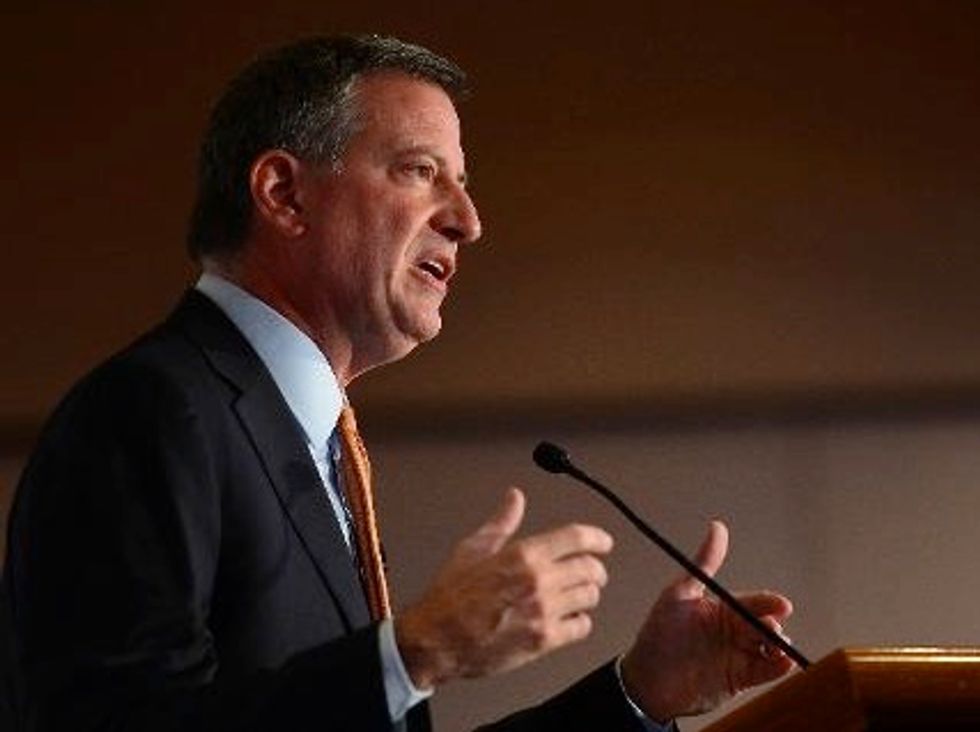 As New Yorkers head to the polls to decide who will succeed Mike Bloomberg as mayor of the nation's largest city, the question isn't whether Democratic public advocate Bill de Blasio will win… it's by how much.
De Blasio, who energized the political left with a surprising blowout victory in the Democratic primary in September, is an overwhelming favorite to defeat his Republican opponent, former deputy mayor and Metropolitan Transit Authority chairman Joe Lhota. The most recent poll of the race — an NBC/Wall Street Journal/Marist poll released Monday — finds de Blasio ahead of Lhota by a startling 65 to 24 percent. That 41 percent lead is in line with other polls of the race — Real Clear Politics' polling average puts de Blasio up 41.5 percent — and would be the greatest margin of victory for any non-incumbent in New York City history (former mayor Ed Koch holds the overall record, for winning a third term by 68 percent in 1985).
Despite Lhota and other Republicans' attempts to paint de Blasio as recklessly liberal, the Marist poll suggests that the Brooklyn progressive's views align nicely with the rest of New York City — 56 percent of respondents said that de Blasio's political ideology is "about right," while 29 percent say he is too liberal and 4 percent say he is too conservative. Additionally, the poll finds that de Blasio trumps Lhota on the issues, including some that generally favor Republicans. De Blasio leads on the question of which candidate is better able to make the city more affordable for the average family by a 68 to 18 percent margin, and on who is better able to keep the city safe by 48 to 32 percent.
Although it would be tempting to write off a de Blasio landslide as the product of his being the Democratic candidate in one of the most liberal cities in the country, Democrats have recently been dominating mayoral elections all across the county.
With de Blasio as mayor of New York City, Democrats would control City Hall in 27 of the nation's 30 largest cities (the only exceptions being Mayors Greg Ballard (R) of Indianapolis, Betsy Price (R) of Fort Worth, and Carolyn Goodman (I) of Las Vegas). That could represent a political challenge for the GOP in the future. The mayoralty provides a testing ground for progressive policies, and a launching pad into national politics, as evidenced by the recent rise of Cory Booker and Julian Castro, among other up-and-coming Democrats.
Additionally, the growth in America's urban population is outpacing that of the rest of the nation — which could be bad news for Paul Ryan and the rest of a party that already has its fill of demographic problems.
AFP Photo/Emmanuel Dunand