Dead On Arrival? John Oliver Ready To Bury GOP Health Care Bill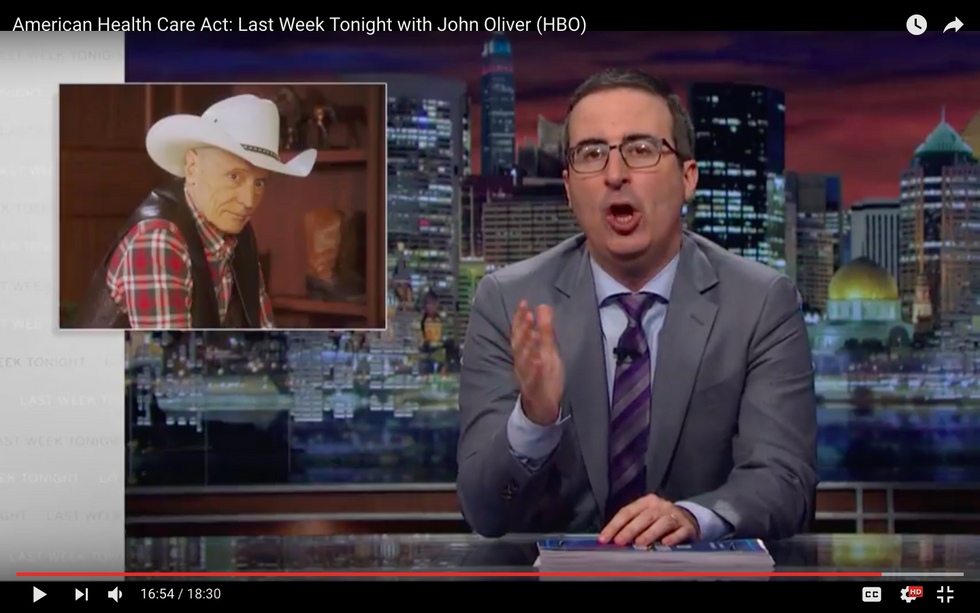 The Republican "replacement" for the Affordable Care Act was created for satire –with its section on removing subsidies from any poor person who wins the lottery — and nobody could be more eager than John Oliver to lampoon the new GOP health care bill, known as the "American Health Care Act."  The Last Week Tonight host rakes over House Speaker Paul Ryan, White House press secretary Sean Spicer, Rep. Jason Chaffetz (R-UT), and every other official responsible for this health care debacle, but none more than Donald Trump.
"This plan is literally taking money from the poor, and giving it to the very rich," says Oliver — and he plays a clip of Fox News host Tucker Carlson admonishing Ryan about the bill's plutocratic impact to prove his point.
Oliver is brilliant and coruscating as ever — but if you don't have time for the entire segment, fast forward to 16:00 for the incredibly funny "Catheter Cowboy" ad that he placed on Fox and Friends, hoping to educate that show's Oval Office fan about his own health care bill.