Deal Or No Deal, Congress Primed To Act On Iran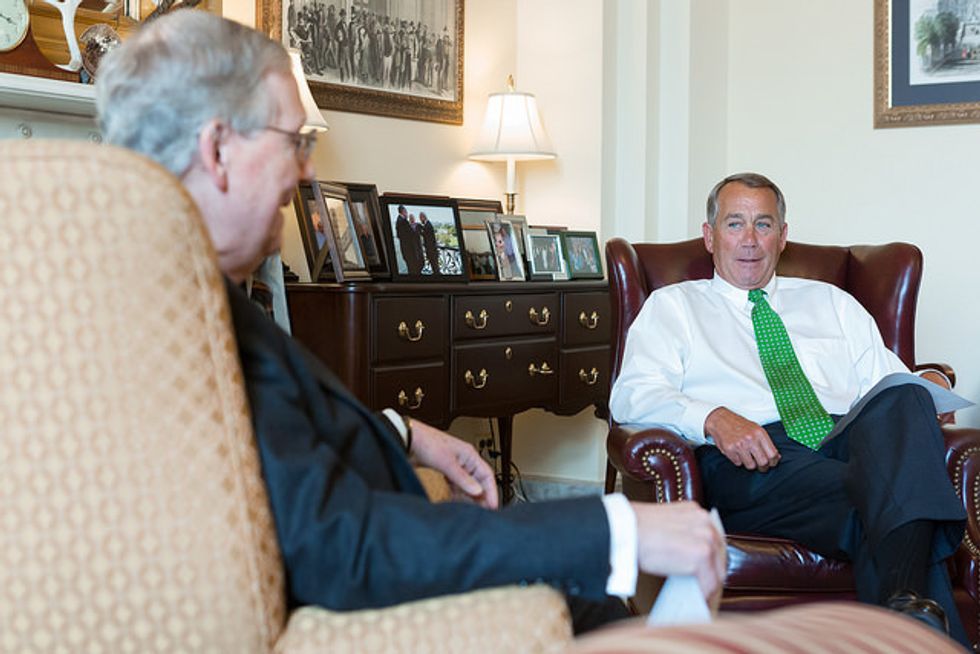 By William Douglas, McClatchy Washington Bureau (TNS)
WASHINGTON — Whenever a deal is announced on Iran's nuclear program, President Barack Obama faces a tough slog in Congress, where skepticism abounds about the ability of the administration and five world powers to curb Tehran's nuclear program.
With Congress out of town on vacation Tuesday, there was little commentary about the administration's decision to extend talks past a midnight deadline that had been set for finding a framework agreement.
If no deal is struck, the House of Representatives and the Senate may move quickly to impose new sanctions on Iran. If a deal is struck, both chambers, Republican controlled, are expected to move quickly to pass legislation requiring Congress to pass judgment on the agreement.
"Congress will make its skepticism clear, its disapproval clear," said Jon Alterman, director of the Center for Strategic and International Studies' Middle East Program. But whether Congress could stop a deal remains to be seen. "I have a hard time seeing how it will be an insurmountable obstacle," he said.
Senate Majority Leader Mitch McConnell, R-Ky., has signaled his intentions, telling Prime Minister Benjamin Netanyahu on Sunday in Israel that he shares the prime minister's concerns that whatever is negotiated in Lausanne, Switzerland, will be tilted in Tehran's favor.
House Speaker John Boehner, R-Ohio, who also is making his way to Israel during Congress's two-week spring recess, told CNN on Sunday that "sanctions are going to come, and they're going to come quick."
But it's not just Republicans who have doubts about dealing with Iran.
The Senate Foreign Affairs Committee is preparing to act on April 14 on a bill co-authored by Committee Chairman Bob Corker, R-Tenn., and ranking Democrat Bob Menendez of New Jersey. The bill would require Obama to submit text of a nuclear agreement to Congress and would prohibit the administration from lifting sanctions against Iran for 60 days while lawmakers conduct a review.
The bill has 21 co-sponsors, including eight Democrats and independent Angus King of Maine.
Bipartisan distrust toward Iran was evident Thursday when lawmakers voted 100-0 for a nonbinding amendment to impose new sanctions on Iran if it violates the interim nuclear deal or any future agreement.
(Anita Kumar of the Washington Bureau contributed.)
(c)2015 McClatchy Washington Bureau, Distributed by Tribune Content Agency, LLC
Photo: Speaker John Boehner and Senate Majority Leader Mitch McConnell meet in the U.S. Capitol. January 7, 2015. (Official Photo by Caleb Smith; Speaker Boehner/Flickr)