Death Toll In Moscow Subway Accident Rises To 20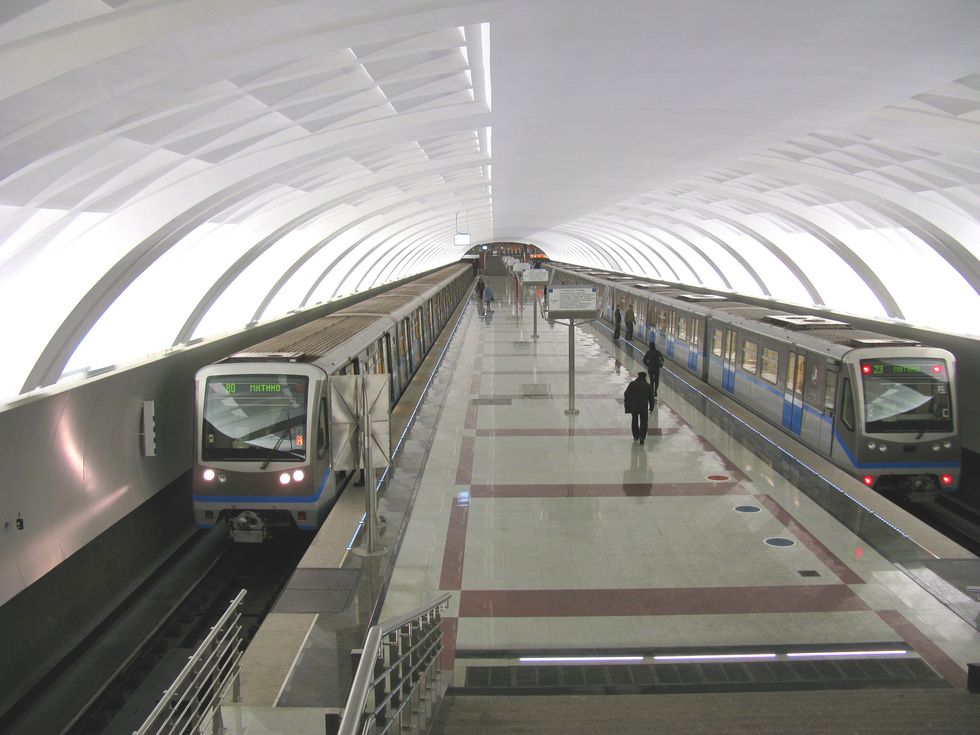 By Nikolaus von Twickel, dpa
MOSCOW — At least 20 people were killed and more than 100 injured Tuesday in Moscow when a packed underground train derailed at high speed during the morning rush hour.
The Russian Investigative Committee said that 20 people were killed, Interfax reported, citing the agency's spokesman Vladimir Markin.
Official said earlier that 12 bodies had not been recovered from the train's wagons.
The number of injured rose to 160, officials said. A senior city health official, Alexei Khripun, said on state television that 118 people were hospitalized, a third of whom were in critical condition.
Photos from the scene showed several wagons piled up under the tunnel's ceiling.
The exact cause was not immediately clear. Markin said investigators were looking at a number of causes, including a defect of one of the wagons. He ruled out a terrorist attack.
Markin had said earlier that the derailing happened when the train suddenly braked in a tunnel. He blamed a wrong signal.
"The signal was shown erroneously because of a voltage drop," he said.
It was believed to be the worst accident in the Moscow metro's 79-year history.
The metro ranks among the world's busiest commuter systems. It carries about 9 million passengers per day through the Russian capital, which with more than 12 million inhabitants ranks as Europe's largest city.
Photo via WikiCommons
Interested in world news? Sign up for our daily email newsletter!