Death Toll In South Korean Ferry Accident Rises To 25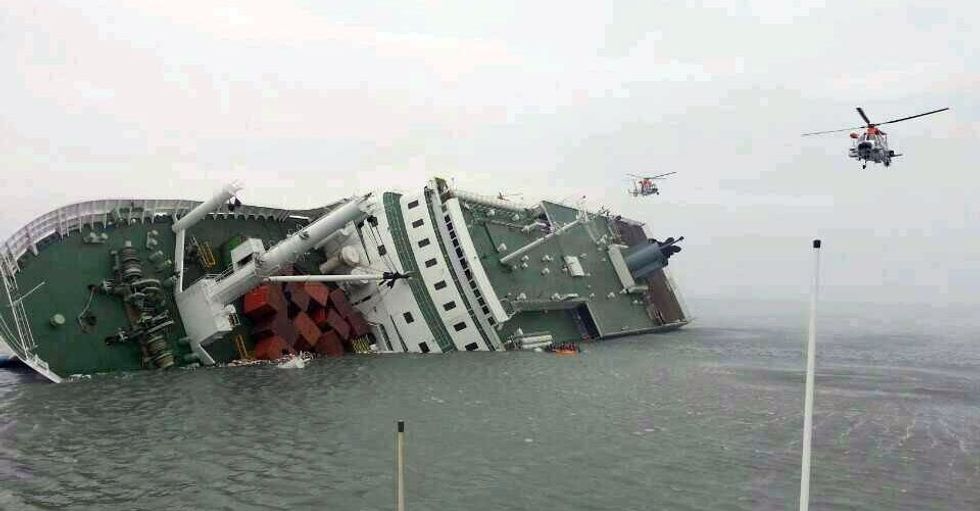 SEOUL, South Korea — Twenty-five people have been confirmed dead in the sinking of a South Korean ferry, authorities said Friday.
The coast guard said another 271 people were still missing, the Yonhap News Agency reported.
"It seems like bodies have begun to spill out of the sunken ship due to current shifts," Yonhap quoted an official as saying.
All bodies recovered to date were found floating in the sea rather than retrieved from the wreck of the ferry.
The Sewol sank on Wednesday while traveling from Incheon near the capital Seoul to the southern resort island of Jeju.
Investigators were reportedly looking into the possibility that the ship's cargo shifting was the reason for the ferry sinking. The ship carried vehicles and shipping containers in addition to passengers.
Police and prosecutors have raided the offices of Chonghaejin Marine Co, which owns the ship, to obtain information on the ferry.
The ship's captain, identified only by his surname Lee, was under investigation on suspicion of violating shipping law and being one of the first to leave the stricken ship while there were passengers still in danger.
There were 475 passengers and crew on the vessel when it began to list, capsized and sank. Among the passengers were 325 students and 15 teachers from Danwon High School in Anson, near Seoul.
President Barack Obama expressed his "deepest condolences to the Republic of Korea and the families of all those who have seen their loved ones lost" in the ferry sinking.
Yao Qilin/Xinhua/Zuma Press/MCT