Death Toll In Turkish Mine Disaster Climbs To 238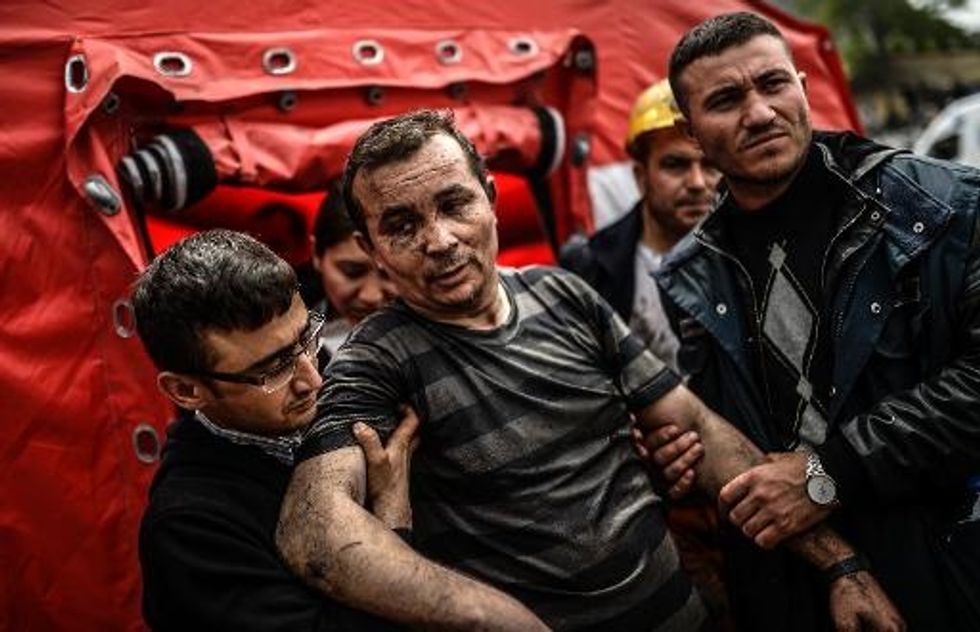 McClatchy Tribune News Service
ISTANBUL — Hopes that rescue teams would find further survivors in Turkey's worst mining disaster in more than two decades were fading Wednesday, as the death toll climbed to 238.
Prime Minister Recep Tayyip Erdogan visited the coal mine in Soma, western Turkey, where desperate friends and relatives had gathered to await news of their loved ones.
He vowed that "all steps will be taken" to investigate the cause of the tragedy, the Hurriyet daily reported.
Labor accidents were "normal," Erdogan noted at a press conference, but said "the dimension of this accident has deeply moved us."
Authorities said 787 workers were inside the mine when a blast and subsequent fire occurred on Tuesday.
Dozens were able to escape, but Erdogan said 120 were still trapped inside the pit's deep tunnels.
"We are moving toward the worst mining disaster in Turkey," Energy Minister Taner Yildiz said, according to Hurriyet.
Photos showed graves being dug near the mine to bury the dead.
Fresh oxygen continued to be pumped into the mine shafts, but rescue efforts were hampered by the remote location of the incident. The miners were about 1 miles below the surface and 2 1/2 miles from an exit when the blast occurred.
Most of the victims reportedly died as a result of carbon monoxide poisoning. More than 80 miners were wounded.
Authorities believe the fire was reportedly caused by an electrical malfunction.
Local media reported that the ruling Justice and Development Party (AKP) had rejected a call by the opposition in parliament last month to review safety at the Soma mine.
Mine operator Soma Holding said a safety test had been carried out two months ago.
AFP Photo/Bulent Kilic