Debris Spotted From Aircraft Could Be From Missing Malaysian Plane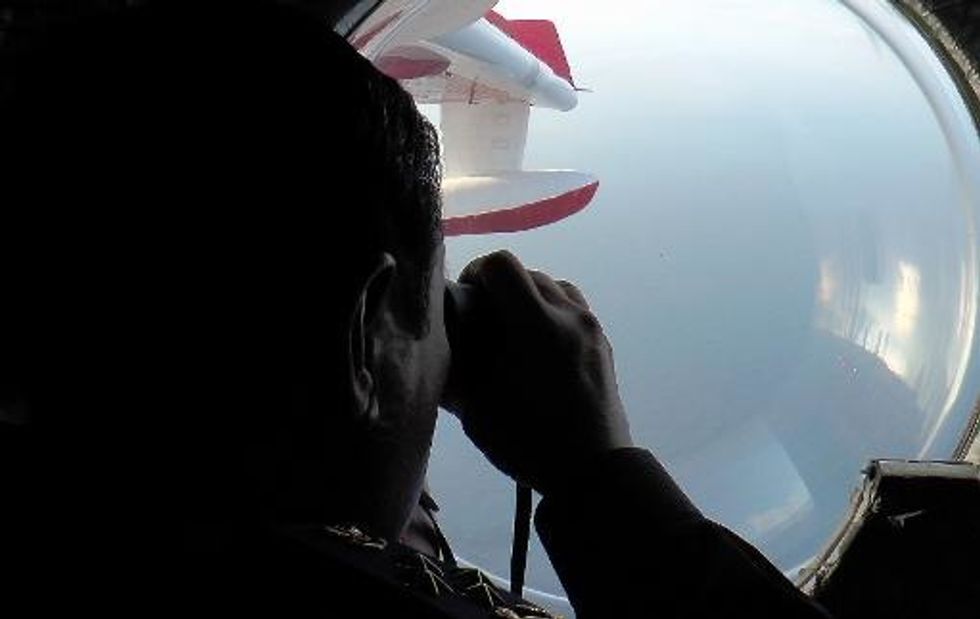 By Barbara Demick, Los Angeles Times
BEIJING — Aircraft flying off the coast of Australia on Friday reported their first sightings of debris that could have come from the long-missing Malaysia Airlines flight 370.
Although satellite imagery has captured possible debris, it was the first time in 10 days of air searches that anything of interest had been spotted and raised hopes that the often bumbling and misdirected multinational search might actually be honing in on its elusive target.
Earlier in the day, Australia acknowledged that the search teams appeared to have been looking in the wrong place and moved the search area 680 miles to the northeast.
"Five aircraft spotted multiple objects of various colors during Friday's search," the Australian Maritime Safety Authority said in a statement late Friday.
"Photographic imagery of the objects was captured and will be assessed overnight. The objects cannot be verified or discounted as being from MH370 until they are relocated and recovered by ships."
The agency said a New Zealand Air Force P-3 Orion had spotted a number of objects that were white and light-colored, while Australian planes had also seen "blue/grey rectangular objects" as well as some colorful floating objects in another area about 327 miles away.
A Chinese Maritime Administration patrol ship, Haixun 01, will attempt to retrieve the objects Saturday for closer inspection, the agency said.
The search location was changed after a new analysis of radar data from the South China Sea and Malacca Strait suggested the plane was moving faster than previously thought, and probably did not travel as far.
"It indicated that the aircraft was travelling faster than previously estimated, resulting in increased fuel usage and reducing the possible distance the aircraft travelled south into the Indian Ocean," the Australian agency said earlier Friday.
The new search area is about 1,250 miles west of Perth, Australia, roughly 300 miles closer to land, allowing planes to spend more time over water searching. Weather conditions and currents are also less rugged there.
"This is the normal business of search and rescue," said John Young, head of the maritime agency at a press conference on Friday in Canberra. "Refined analysis takes you to a different place. I don't call the original work a waste of time."
Flight 370 disappeared on March 8 during a red-eye flight from Kuala Lumpur to Beijing. The plane carried 239 passengers and crew. Investigators now believe the flight made virtually a 180-degree turn shortly after takeoff, heading southwest into the Indian Ocean. The pilots of the flights as well as passengers are under investigation in the still-unexplained rerouting of the plane.
Because of the three weeks that have elapsed, investigators believe the wreckage may have drifted over a wide swath of the South Indian Ocean.
"This is an extraordinarily difficult search, and an agonizing wait for family and friends of the passengers and crew," Australian Prime Minister Tony Abbott said Friday. "We owe it to them to follow every credible lead and to keep the public informed of significant new developments. That is what we are doing."
The Australians said that 10 aircraft and five ships participated in Friday's search.
The U.S. Navy said it was sending a second P8 Poseidon maritime surveillance aircraft to help in the mission. Other aircraft are provided by Australia, China, Japan, New Zealand and South Korea.
AFP Photo/Malaysian Maritime Enforcement