Deception: North Korea Maintains 16 Hidden Missile Bases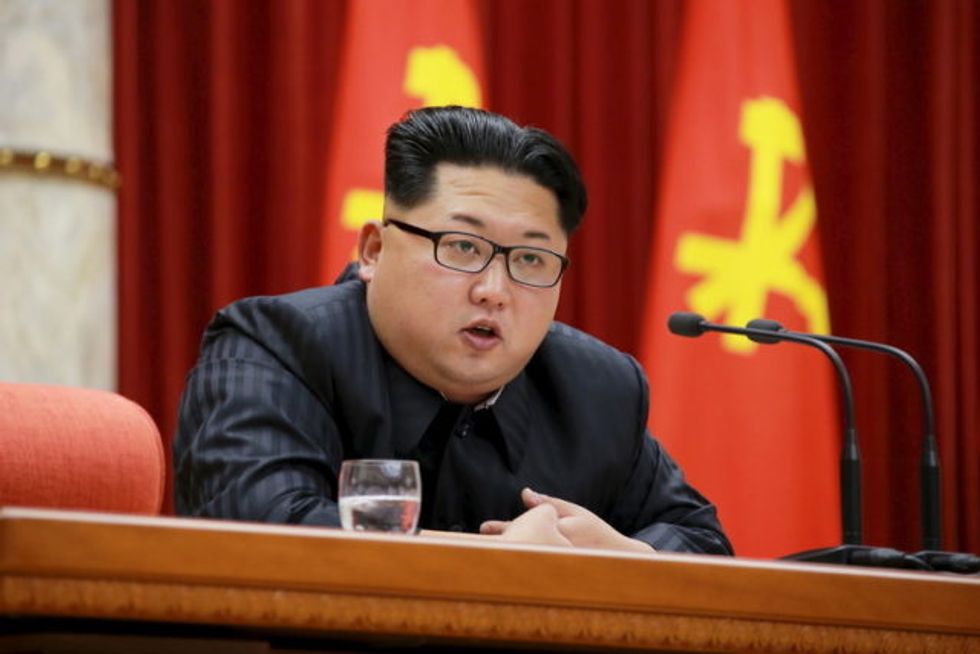 Reprinted with permission from Shareblue.
Satellite images reveal that North Korea has 16 hidden ballistic missile bases, including one within 80 miles of U.S. soldiers — evidence that the rogue regime has "engaged in a great deception" of the Trump administration, the New York Times reports.
One of the bases, known as Sakkanmol, is just 80 miles from U.S. troops in Seoul, South Korea. There are over 23,400 American soldiers, sailors, airmen, and Marines stationed in South Korea.
A few months ago, Trump told rallygoers he "fell in love" with Kim after they met.
If that's true, North Korea is cheating on America.
Trump often baselessly brags that North Korea's nuclear ambitions are now restrained thanks to his diplomacy. But it's been clear for a long time that Trump actually failed to secure key concessions when he met face-to-face with dictator Kim Jong Un this summer.
And now that the regime's deception has been revealed, it's clearer than ever that North Korea has made a complete fool out of Trump and taken advantage of the United States.
At a press conference just days ago, Trump said of North Korea, "The sanctions are on. The missiles have stopped. The rockets have stopped. The hostages are home."
But in fact, the sanctions are collapsing and the production of nuclear weapons is continuing, thanks in part to Trump's weak leadership.
Despite Trump's bragging, North Korea has in fact held the upper hand in diplomatic negotiations with America since Trump assumed the presidency.
Trump granted the pariah nation a seat on the world stage, and provided considerable fodder for North Korean state propaganda, when he met with Kim in person.
While Trump has repeatedly proclaimed victory in his negotiations, North Korea has continued to pursue its nuclear ambitions.
The country even said it would not send its chief negotiator to meet with Secretary of State Mike Pompeo to plan its next summit with America.
North Korea is getting what it wants, and Trump is giving them cover to do so with his nonsense lies.
This is putting American military service members, and our allies like Japan and South Korea, in harm's way. But Trump cannot be bothered to lead on global security.
Published with permission of The American Independent.