Defense In Oscar Pistorius Murder Trial Opposes Mental Evaluation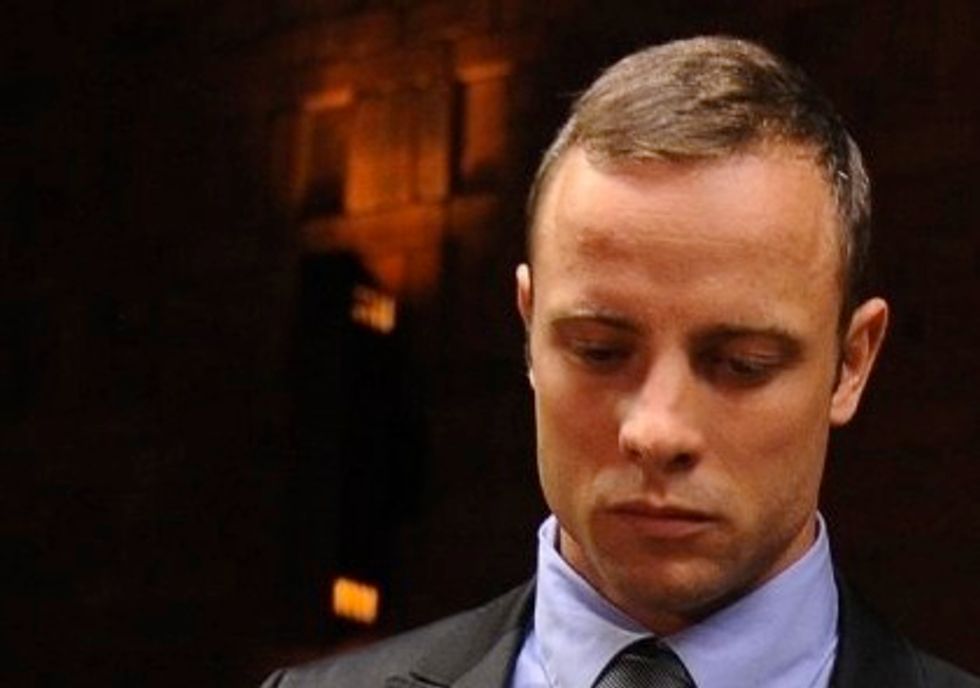 By Robyn Dixon, Los Angeles Times
JOHANNESBURG — The defense attorney for Oscar Pistorius on Tuesday strongly contested an application by the prosecution to send the athlete to a state mental hospital for 30 days of psychiatric tests after a psychiatrist diagnosed him with an anxiety disorder.
Barry Roux said there were no grounds to order a mental evaluation of the South African Olympian, who is on trial for murder in the death of his girlfriend, Reeva Steenkamp. The lawyer said Pistorius' ability to distinguish right from wrong and to act accordingly wasn't affected by the disorder.
The psychiatrist, Dr. Merryll Vorster, diagnosed Pistorius with generalized anxiety disorder, saying he had been anxious nearly his entire life, since the trauma of the amputation of both his legs at 11 months old. His mother sometimes abused alcohol, didn't give him permission to appear disabled, and was unable to sooth anxiety in her children, making them more anxious, according to Vorster.
She testified the disorder — a chronic condition that involves intense anxiety, but not paranoia or delusions — may have played a role in his shooting of Steenkamp in the early hours of Valentine's Day last year. But she said the disorder wasn't a mental illness.
State prosecutor Gerrie Nel said the court had little option but to send Pistorius for evaluation, because only a full assessment by a panel of expert psychiatrists could determine whether Pistorius actually had a mental disorder and whether it played a role the night he fatally shot Steenkamp.
Pistorius does not dispute that he shot his girlfriend, but says he believed there was an intruder when he fired four shots through the toilet door in his bathroom, hitting her three times. He said he did not realize she was there.
Nel said the defense appeared to suggest that Pistorius' responsibility was diminished because he responded abnormally due to his anxiety and disability. That issue, he said, must be properly investigated by psychiatric experts.
"Dr. Vorster has conceded that the accused is a danger to society and to himself and that he should not be allowed to possess a firearm," he said. He warned of the danger that the case might be subject to appeal if the questions around the athlete's mental disorder are not resolved.
Judge Thokozile Masipa is due to announce her judgment on the issue Wednesday. If she does refer him for psychiatric evaluation, the trial will be delayed for at least a month.
Pistorius only saw Vorster early this month — more than two months after the murder trial began, after his evidence and cross-examination, and more than a year after he killed Steenkamp.
The defense provided the state with its report Monday. Nel expressed concern about the late timing of Vorster's examination of the athlete, saying it appeared the defense had called in a psychiatrist because Pistorius was a poor witness. He said the defense case that Pistorius had a mental disorder appeared to be a "fallback" position.
Pistorius was "not the most impressive witness," he said, adding that the prosecution would argue his testimony should be rejected.
The prosecutor said the defense team changed its defense twice before, and that the court was entitled to know what Pistorius' defense was.
He said the defense began by suggesting Pistorius killed Steenkamp in self-defense, later switching to a defense of "automatism" — meaning he acted unconsciously and without intent when he fired.
Roux, his voice rising with indignation, said there was no basis for Nel's application.
"The factual basis does not support the state. It's a ruse to get a second opinion," he said, referring to the psychiatric diagnosis. "The state wants the second opinion through a strange procedure."
Roux said he intended to call another witness on the matter of Pistorius' feelings of vulnerability, and any application on referring the athlete for psychiatric assessment should follow that witness.
©afp.com / Alexander Joe