The Budget Deficit Is Shrinking Rapidly And Most Americans Don't Know It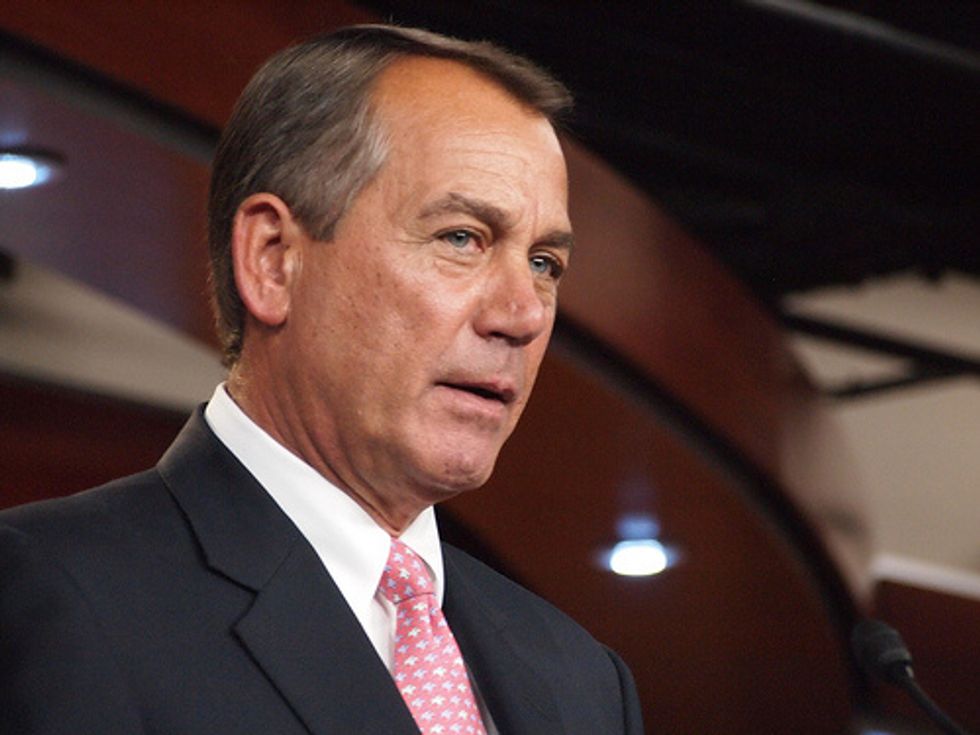 The deficit is down 37.6 percent for the first 10 months of the 2013 budget year, according to the Congressional Budget Office. But a new survey conducted by Google at Paul Krugman's request finds that more than 50 percent of Americans think it's still growing.
Last year the government spent $973.8 billion more than it took in for the first 10 months of the budget year. The deficit for the same period this year is $607.4. This year's deficit is projected to be $670 billion.
As a share of gross domestic product, the deficit was recently as high as 10.1 percent in 2009, when the deficit was $1.4 trillion. It is around 4 percent of GDP, which means the deficit has been cut by more than half since then, in both actual dollars and as a share of GDP.
A poll in February found that only 6 percent of Americans were aware the deficit was shrinking. The new survey finds that a little over 17 percent of those polled know the deficit is shrinking, with only 8.3 percent giving the correct answer: that it has decreased by a lot.
The perception that the deficit is still growing has been fed by Republicans including House Minority Leader Eric Cantor (R-VA), who recently said the deficit is growing and Senator Rand Paul (R-KY), who said last week that we have trillion-dollar deficits.
What's causing the deficit to drop so drastically? Probably even too quickly?
Economic growth, lower spending, increased taxes, and windfalls from government-sponsored mortgage corporations Fannie Mae and Freddie Mac brought on by the resurgent housing market.
Republicans are intent on keeping the so-called sequester in place, which will cut government spending by $85 billion, leading to the loss of up to 1,600,000 jobs. The government is only funded through September 30 and the debt limit will need to be raised soon after that. House Republicans have vowed to use both deadlines to demand even more cuts in spending, along with a delay in or defunding of Obamacare.
Photo: Medill DC via Flickr.com