Del Toro Eyes Monster Hit With 'Pacific Rim'
@AFP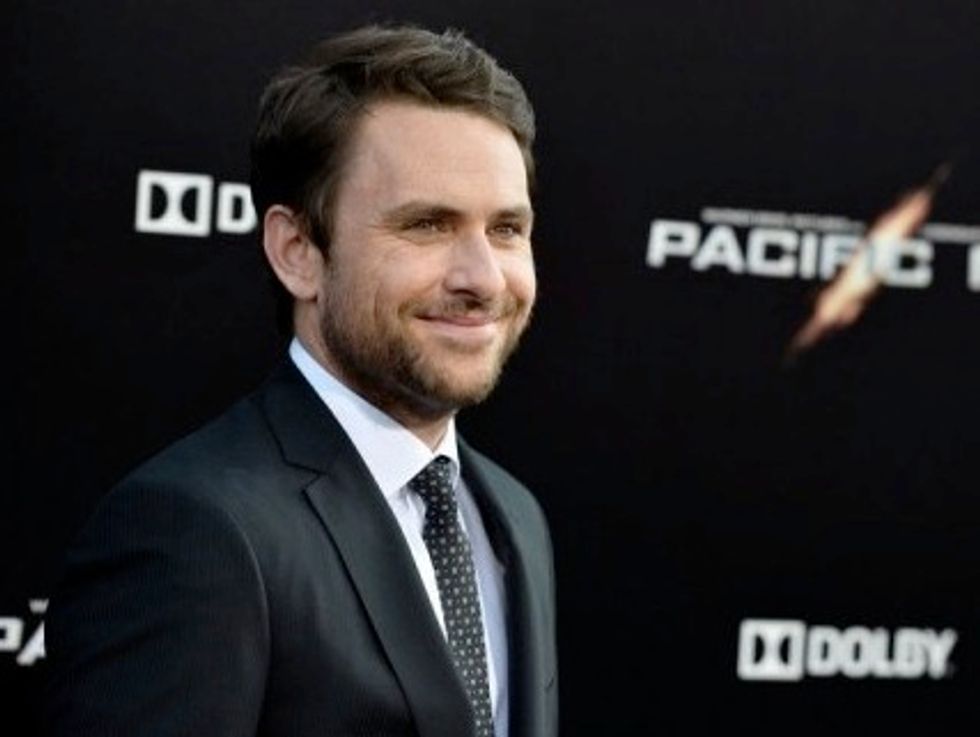 LOS ANGELES (AFP) – A lifelong fascination with Japanese mega-monsters is behind Mexican director Guillermo del Toro's eagerly anticipated summer blockbuster "Pacific Rim," due to be released worldwide this week.
Ever since childhood, del Toro has been captivated by Japanese "kaiju," the name given to huge creatures such as Godzilla who emerged in popular culture in the 1950s.
Monsters and the supernatural have been a recurring theme of del Toro's movies which include "Cronos" (1993), "Mimic" (1997), both "Hellboy" films and his Oscar-nominated 2006 masterpiece "Pan's Labyrinth."
"Monsters are my obsession," del Toro told AFP. "You see some people whose faces light up when they're talking about their puppies or kittens. Me, I'm happy when I'm talking about monsters."
Del Toro's new film — with an estimated budget of around $180 million — has allowed him to indulge his passion on a vast scale. The film stars British actors Charlie Hunnam and Idris Elba as humans who control giant robots constructed to battle a crop of enormous sea monsters who emerge from a chasm at the bottom of the Pacific Ocean.
The film is by far the largest and most complicated of del Toro's career, but he said he was unfazed by the scale of the movie.
"I've always been a filmmaker with a strong technical bent, whether in terms of makeup, animation and special effects," he said.
"So I wasn't lost in the technical aspect of the film. Making a film of this magnitude, is above all a matter of discipline, work and energy," del Toro added.
The challenge, del Toro said, was trying to ensure the overall feel of the film was not overwhelmed by the myriad visual effects.
"The most daunting aspect was to coordinate the artistic aspect of the film — to be visually beautiful, in terms of colors, textures and shapes," he said.
As usual, del Toro's film creates some stunning images, from a colossal robot emerging from the ocean and collapsing on a beach, to the heart-stopping scene where a huge creature chases a girl through the streets of a devastated megalopolis.
Del Toro also emphasized his desire to create strong human characters from a cast which, in addition to Hunnam and Elba, features Ron Perlman and Rinko Kikuchi, who, in 2006, became the first Japanese actress to be nominated for an Oscar in 50 years for her performance in "Babel."
"I wanted to do an ensemble film, where there is not a single hero but where all the characters have the same weight," says del Toro. "Because the film is about humanity saving humanity. The human element was very important for me."
Ultimately, though, "Pacific Rim" is a monster movie, and del Toro hopes it will inspire a whole new generation of movie-goers in the way characters such as Godzilla inspired him as a child.
"I hope that young audiences and family will go see the movie," he said. "It would be very nice to create a new generation of fans of this genre."
Del Toro has paid a respectful homage to"kaiju" monster mythology in "Pacific Rim."
"The typology of kaiju is very strict: there's the bug, the crustacean, the reptile," he says. "I chose to use some. There's one that looks like an elaborate crab, and others that are clearly reptiles."
But the scale of "Pacific Rim" has left del Toro looking for a smaller project.
"What I want to do now is something quick, short, and does not cost much money," he said.
Photo Credit: AFP/Frazer Harrison