'Delete Your Account': Clinton And Trump Battle On Twitter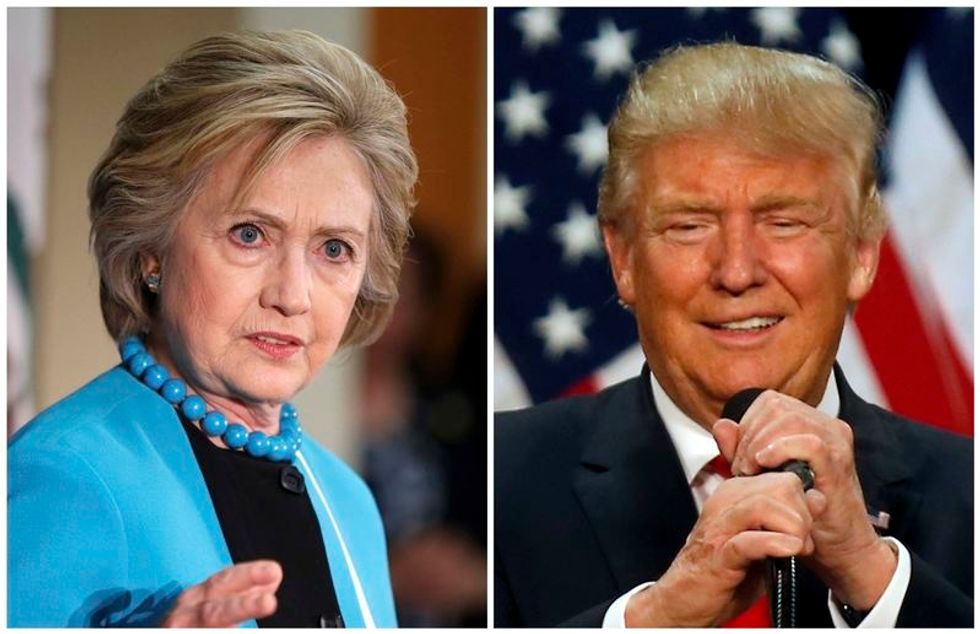 Early signs of a bitter general election race emerged on Twitter Thursday afternoon, when the Trump and Clinton campaigns made jabs at each other on Twitter following President Obama's endorsement of Clinton.
Obama just endorsed Crooked Hillary. He wants four more years of Obama—but nobody else does!

— Donald J. Trump (@realDonaldTrump) June 9, 2016
The Clinton campaign was succinct in its response. (Only Tweets signed "-H" are from Clinton herself.)
Delete your account. https://t.co/Oa92sncRQY

— Hillary Clinton (@HillaryClinton) June 9, 2016
Those three words launched a Twitter firestorm, with two big names in the Republican establishment – RNC Chair Reince Priebus and Communications Director Sean Spicer – bringing up Clinton's email scandal.
.@HillaryClinton If anyone knows how to use a delete key, it's you.

— Reince Priebus (@Reince) June 9, 2016
Whichever intern just sent this doesn't get its not smart for you to talk about deleting anything cc @FBIhttps://t.co/IVO8bcwMA5

— Sean Spicer (@seanspicer) June 9, 2016
Trump joined in later that afternoon as well, garnering a little more support from the Twittersphere but still a fraction of Clinton's retweets and favorites.
How long did it take your staff of 823 people to think that up–and where are your 33,000 emails that you deleted? https://t.co/gECLNtQizQ

— Donald J. Trump (@realDonaldTrump) June 9, 2016
Photo: A combination photo shows U.S. Democratic presidential candidate Hillary Clinton (L) and Republican U.S. presidential candidate Donald Trump (R) in Los Angeles, California on May 5, 2016 and in Eugene, Oregon, U.S. on May 6, 2016 respectively.  REUTERS/Lucy Nicholson (L) and Jim Urquhart/File Photos