Democrat Wins Louisiana Governor Election In Upset For Republicans
@reuters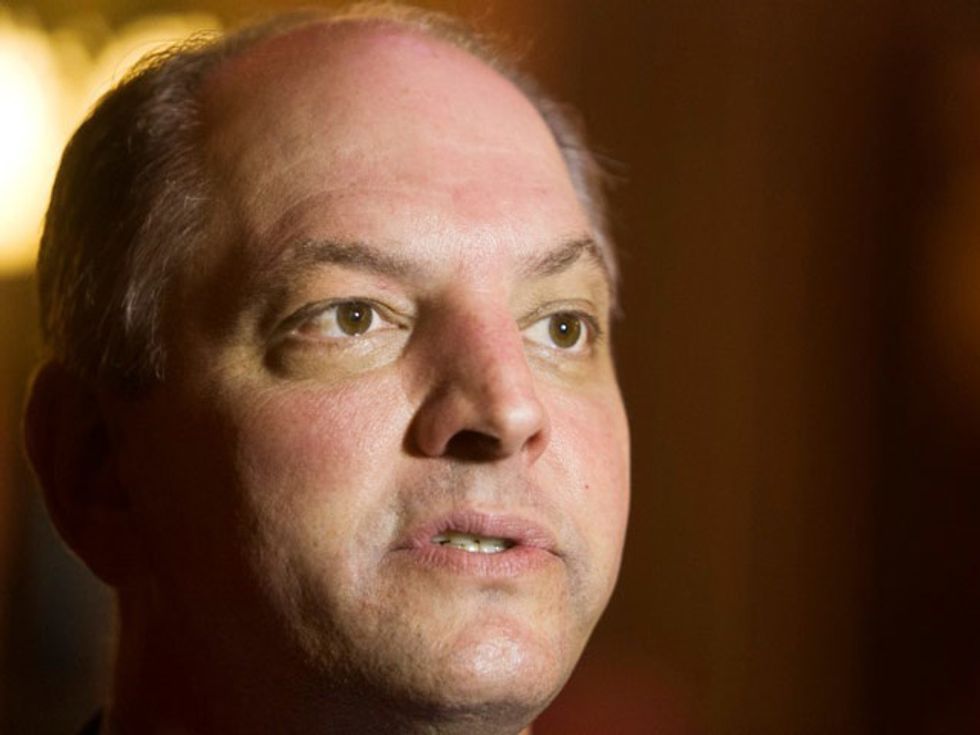 By Kathy Finn
NEW ORLEANS (Reuters) — Democrat John Bel Edwards won election on Saturday as the next governor of Louisiana, staking a rare victory for his party in the conservative U.S. South, daily newspaper The Advocate and WWL-TV projected.
Edwards, a 49-year-old state legislator, defeated Republican U.S. Senator David Vitter in a hotly contested runoff election that defied the political headwinds in a state where Republicans currently hold all statewide offices.
Vitter, 54, was haunted during the race by his entanglement in a 2007 prostitution scandal in Washington. After a bruising primary last month left state Republicans divided, Edwards seized the opening to become the only Democratic governor south of Virginia.
Edwards, an anti-abortion, pro-gun Democrat, will replace outgoing Republican Governor Bobby Jindal, who is unpopular in his state and barred by term limits from seeking re-election. Jindal did not endorse a candidate.
(Reporting by Letitia Stein. Editing by Kevin Murphy.)
Photo: Louisiana Gubernatorial candidate John Bel Edwards speaks to reporters during a Veterans Day event in Baton Rouge, Louisiana November 11, 2015. REUTERS/Lee Celano