Democratic Party Head Resigns Amid Email Furor On Eve Of Convention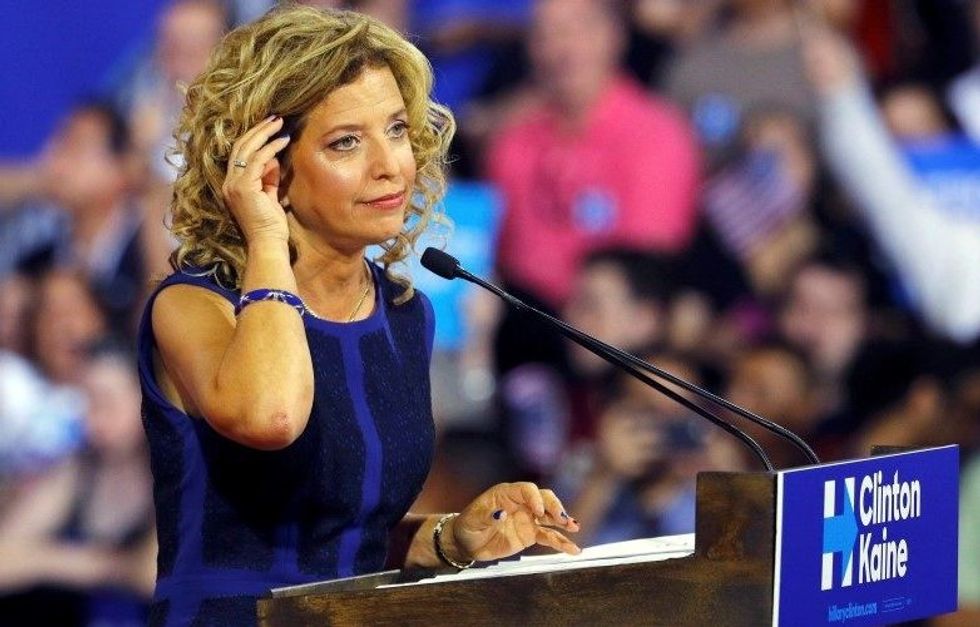 PHILADELPHIA (Reuters) – Democratic National Committee head Debbie Wasserman Schultz resigned on Sunday amid a furor over leaked emails, throwing the party into disarray on the eve of the convention to nominate Hillary Clinton in the race for the White House.
Lingering bitterness from the heated primary campaign between Clinton and rival Bernie Sanders erupted after more than 19,000 leaked Democratic National Committee emails seemed to confirm Sanders' frequent charge that the DNC, the administrative arm of the party, played favorites in the race.
Sanders had demanded that Wasserman Schultz resign earlier in the day.
"We have planned a great and unified convention this week and I hope and expect that the DNC team that has worked so hard to get us to this point will have the strong support of all Democrats in making sure this is the best convention we have ever had," Wasserman Schultz said in a statement.
The furor was a blow to a party keen on projecting steadiness in contrast to the volatility of Republican nominee Donald Trump, who was formally nominated last week, and overshadowed preparations in Philadelphia for Clinton's coronation as the Democratic nominee to face Trump in the Nov. 8 White House election. The four-day Democratic convention will open on Monday.
(Additional reporting by Sarah N. Lynch and Valerie Volcovici; Editing by Mary Milliken and Howard Goller)