From Protests To The Polls, Democrats Rebuild The Party Through Local Elections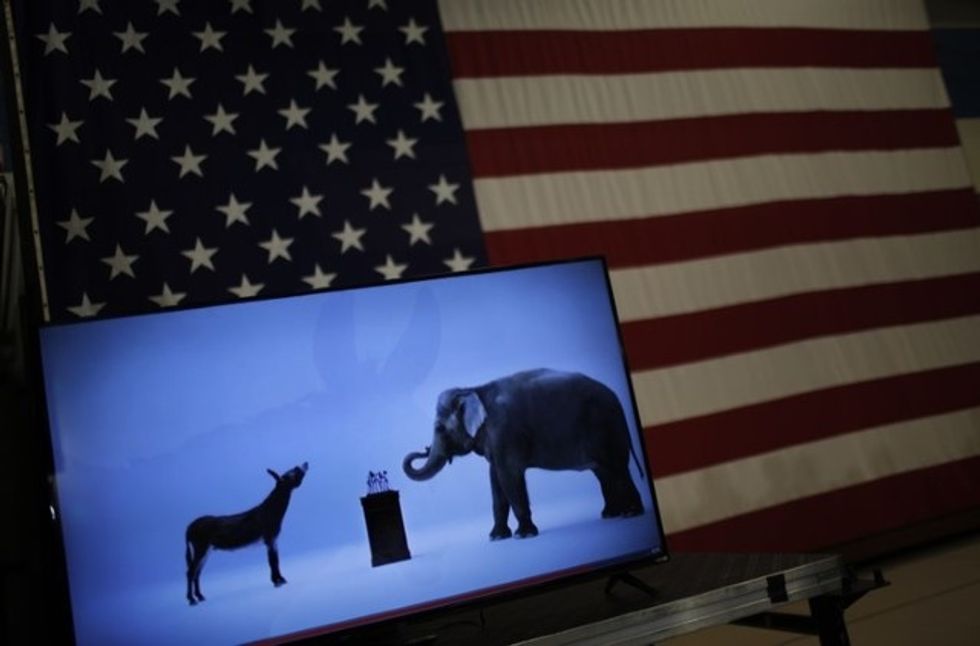 Reprinted with permission fromAlterNet.
The anti-Trump resistance faced the first of many post-Trump electoral tests this past week, with Democrats fighting for four state senate seats, one in Delaware and three in Connecticut. Activists may have showed up for a month of protests and standing room only town hall meetings, not to mention weeks of jamming their representatives' phone lines, but the question remained: Would they storm the voting booths as readily as the streets? If three out of four wins in both states are any indication, Democrats are beginning to realize that for the resistance to be resilient, it needs to campaign for and win elections.
With a bruising presidential loss, not to mention the fact that Democrats control just 42 percent of American statehouses, and lost 46 seats along with the presidency in November, this year's stakes were even higher for state and local races. Stephanie Hansen won her election for state senate in the 10th District of Delaware with voter turnout at 35 percent, a high-water mark for state races, not to mention a special election, both of which even committed voters frequently ignore.
Delaware's statehouse may have traditionally run blue, but, as Sarah Fox, a volunteer organizer with You Matter, a New York City-based activist group that sent 25 volunteers to canvass for Hansen, told AlterNet, "We also know that after November, anything goes. We can't count on things to be what we thought they were."
Fox and the You Matter team knew that "while it's always important to have the best possible ground operation," and that while "the campaign was incredibly gracious and welcoming [of outside volunteers] before, during and after… [there was concern that] particularly going into a rural place in Delaware, that they might not be in love with the city slickers coming from New York." Whatever the response from voters may be, Fox said one of Hansen's staff told her, "it speaks volumes that so many people from New York care about our election. We've never seen something like that before."
Connecticut had three special elections the same week, and Democrats took the two they were favored to win, though not the third, which would have given Democrats a majority in the upper chamber of the statehouse. Still, even though Democrat Greg Cava lost to Republican Eric Berthel, as the Connecticut Mirrornoted in its election coverage, "In the most Republican Senate district in the state, Cava lost by 10 percentage points, which Democrats say is their best showing there in decades." Cava's campaign also benefited from a surge in volunteer participation, both in-state and across the country. Aaron Schrag, campaign manager and treasurer for Cava, said "the 32nd district has never seen a campaign like this before," noting that they had support from "California, Texas, Delaware, all the surrounding New England states. Really across the country. We know we've done something special here."
Schrag continued, "Protests are great, marches are awesome, but it's just the beginning. Now they've found something they can put all that energy into."
Ilana Novick is an AlterNet contributing writer and production editor.
IMAGE: The mascots of the Democratic and Republican parties, a donkey for the Democrats and an elephant for the GOP, are seen on a video screen at Democratic U.S. presidential candidate Hillary Clinton's campaign rally in Cleveland, Ohio March 8, 2016. REUTERS/Carlos Barria