Dershowitz Predicts 'Devastating' Mueller Report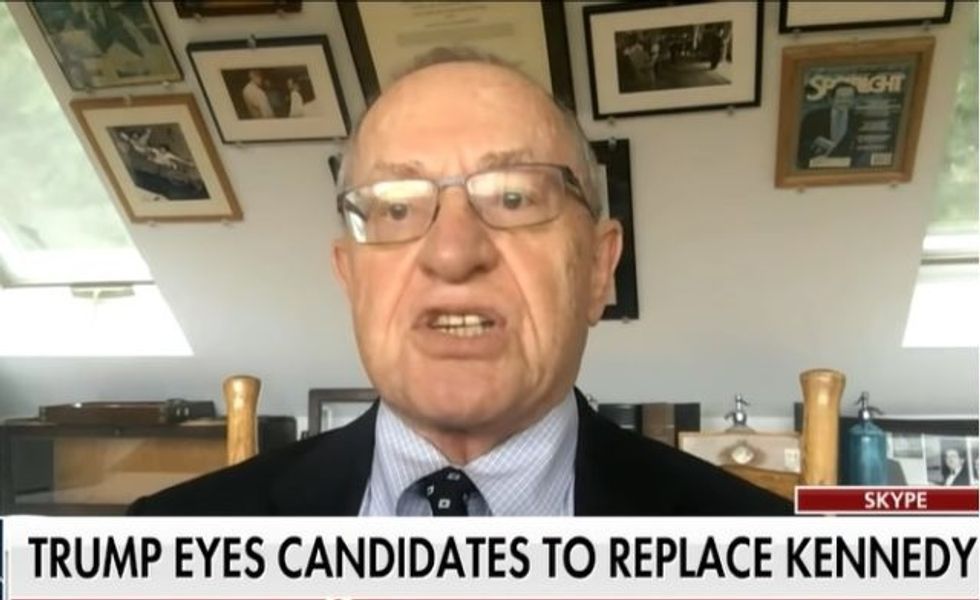 Reprinted with permission from AlterNet.
Donald Trump defender Alan Dershowitz believes special counsel Robert Mueller's report will "be devastating to the president," he said Sunday on ABC News' "This Week."
Still, Dershowitz cautioned, the report is unlikely to lead to a criminal case against the pres9dent.
"When I say devastating, I mean it's going to paint a picture that's going to be politically very devastating. I still don't think it's going to make a criminal case," Dershowitz said. "What I think Mueller is going to do if he's smart is he's not going to take the chance on being rebutted. He's just going to lay out just the facts."
Dershowitz, who frequents the cable news circuit to provide cover for Trump, told George Stephanopoulos "the president's team is already working on a response to the report."
Dershowitz noted Trump's naming of Matt Whitaker as acting attorney general could slow the release of Mueller's report.
"At some point when the report's made public, and that's a very hard question considering the new attorney general who has the authority to decide when and under what circumstance to make it public, it will be made public probably with a response alongside."
Watch the video below:
What's next in the Mueller investigation? "I think the report is going to be devastating to the president," Harvard Law Professor Emeritus Alan Dershowitz says.
"I know that the president's team is already working on a response to the report." https://t.co/kEzanELn3I pic.twitter.com/6wDNYIBGM3
— ABC News (@ABC) November 25, 2018
Elizabeth Preza is the Managing Editor of AlterNet. Follow her on Twitter @lizacisms.