Devout Christian Ann Coulter Mocks Tormented Immigrant Kids As 'Child Actors'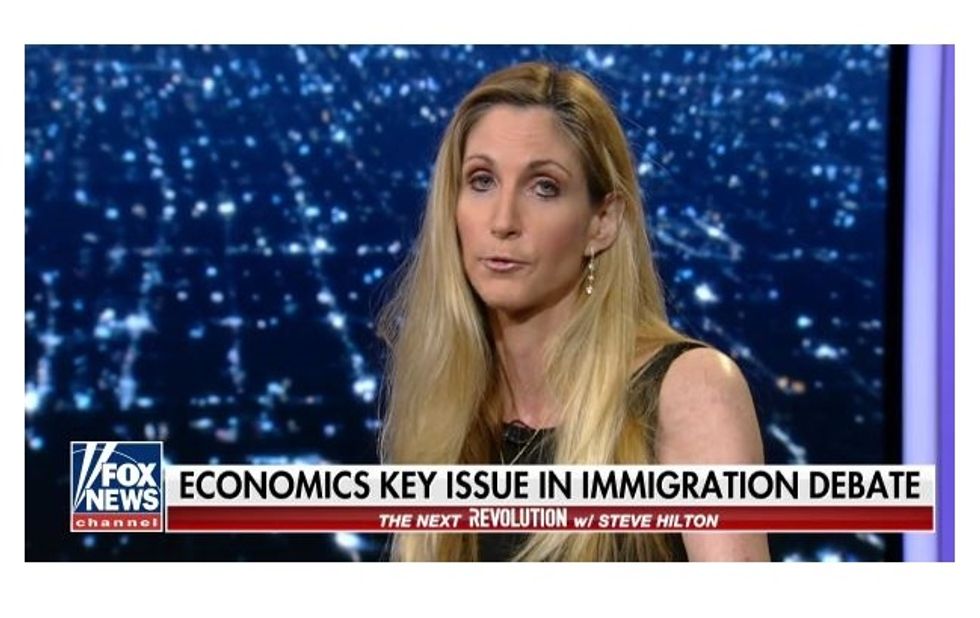 Reprinted with permission from MediaMatters.
Conservative author Ann Coulter claimed children being separated from their parents at the border by the Trump administration's new "zero tolerance" policy on unauthorized immigration are faking their emotional trauma. According to news reports, the children can suffer from "toxic stress" caused by the separation.
Coulter appeared on the June 17 edition of Fox News' The Next Revolution and attempted to directly address President Donald Trump, who routinely watches Fox News. She stated: "These child actors weeping and crying on all the other networks 24/7 right now — do not fall for it, Mr. President. I get very nervous about the president getting his news from TV." Coulter added: "Don't fall for the actor children."
Coulter's language echoes that of fringe and conspiracy theorist media figures like Alex Jones who routinely accuse school shooting survivors of being "crisis actors."